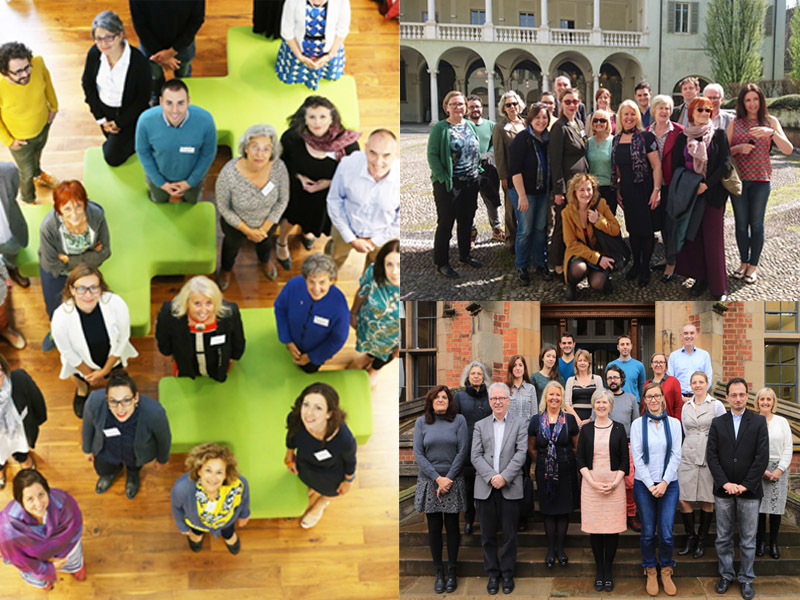 Trinity Centre for Gender Equality and Leadership acted as co-ordinator for the €2.2million Horizon 2020 project SAGE (Systemic Action for Gender Equality), which launched with a kick-off meeting in Trinity College in September 2016, and concluded in Autumn 2019.
SAGE focused on driving stronger action on gender equality in higher education and research. Gender equality has yet to be fully realised, and the European Commission recognises the structural barriers that impede progress, namely: unequal pay, absence of work/life balance, the persistence of harassment and discrimination, and the under-representation of women in decision-making.
Through the design and implementation of Gender Equality Plans (GEPs), the SAGE consortium developed, refined and tested a replicable model for gender equality for extension across EU higher education and research institutions.

Universities or research institutions seeking tools to promote gender equality can access the SAGE resources, including the online course Creating A Gender Sensitive Institution, which includes three sessions addressing Change Management for Gender Equality, Unconscious Bias, and The Gender Dimension in Research.
To access the online course please click on the link here:
Creating a Gender Sensitive Institution
Online Course
Alongside the online course the SAGE project also produced the SAGE Toolkit, which provides a workable self-assessment model for wider use.
SAGE Toolkit
You are encouraged to explore these tools for detailed information on the process of designing an effective Gender Equality Plan (GEP) in your higher education institution.
These resources include:
The SAGE Charter of Principles for Gender Equality
The SAGE Wheel Model for Gender Equality Plans
Data Collection Tools
Audit Guidelines
Gender Equality Plan Implementation Guidelines
SAGE partners were: Trinity Centre for Gender Equality (TCGEL), Trinity College Dublin, Ireland, acting as coordinator; Università degli Studi di Brescia, Italy ; Kadir Has University, Turkey; Instituto Universitário De Lisboa, Portugal; Sciences Po Bordeaux, France; International University of Sarajevo, Bosnia and Herzegovina and Queen's University Belfast, UK, acting as evaluator.
| | |
| --- | --- |
| http://sage-growingequality.eu/ | This project received funding from the European Union's Horizon 2020 research and innovation programme under grant agreement no. 710534 |