Distinguished Speaker Lecture Series
Public lecture by Dr. Catherine Vidal, Institut Pasteur, Paris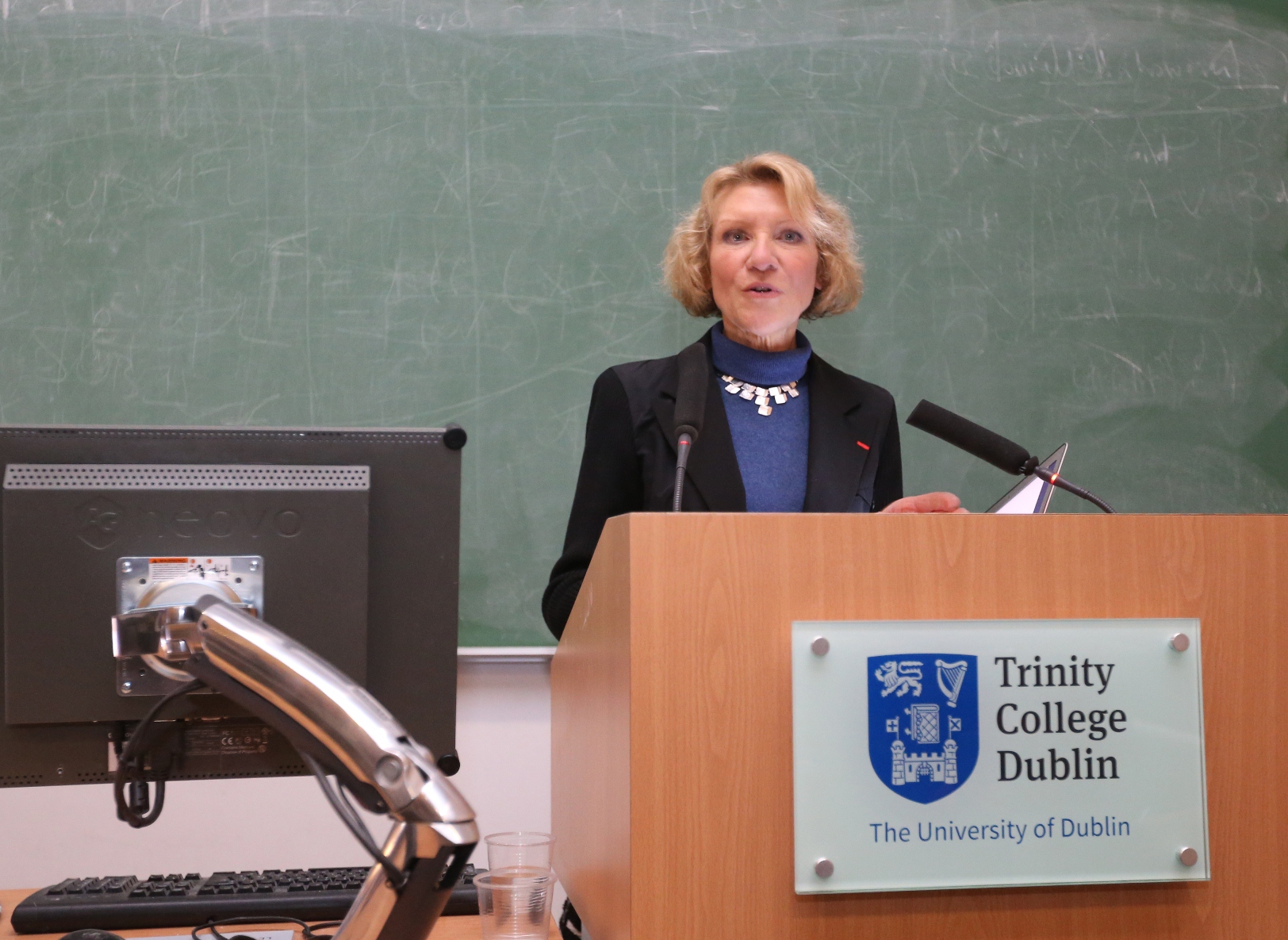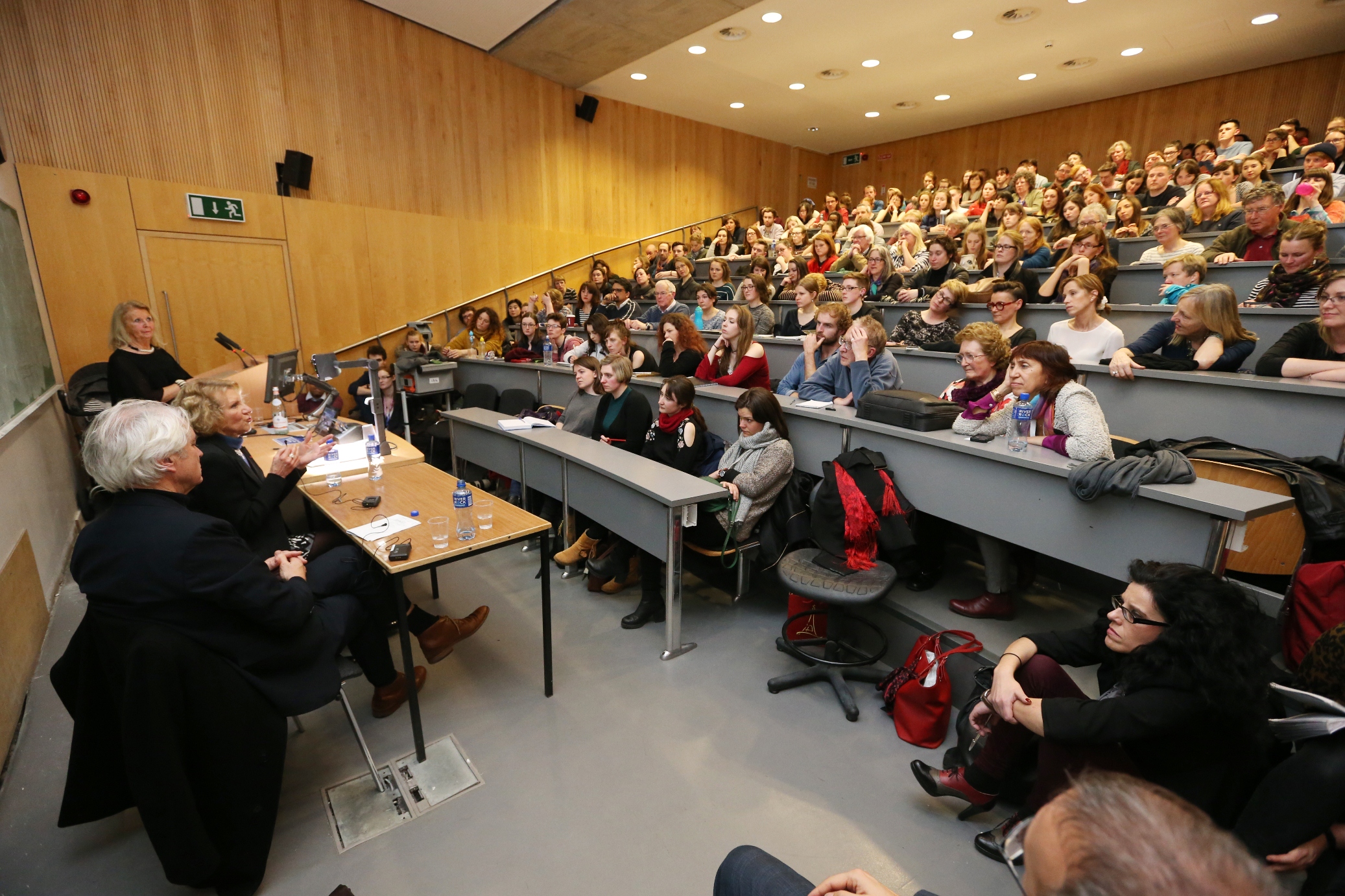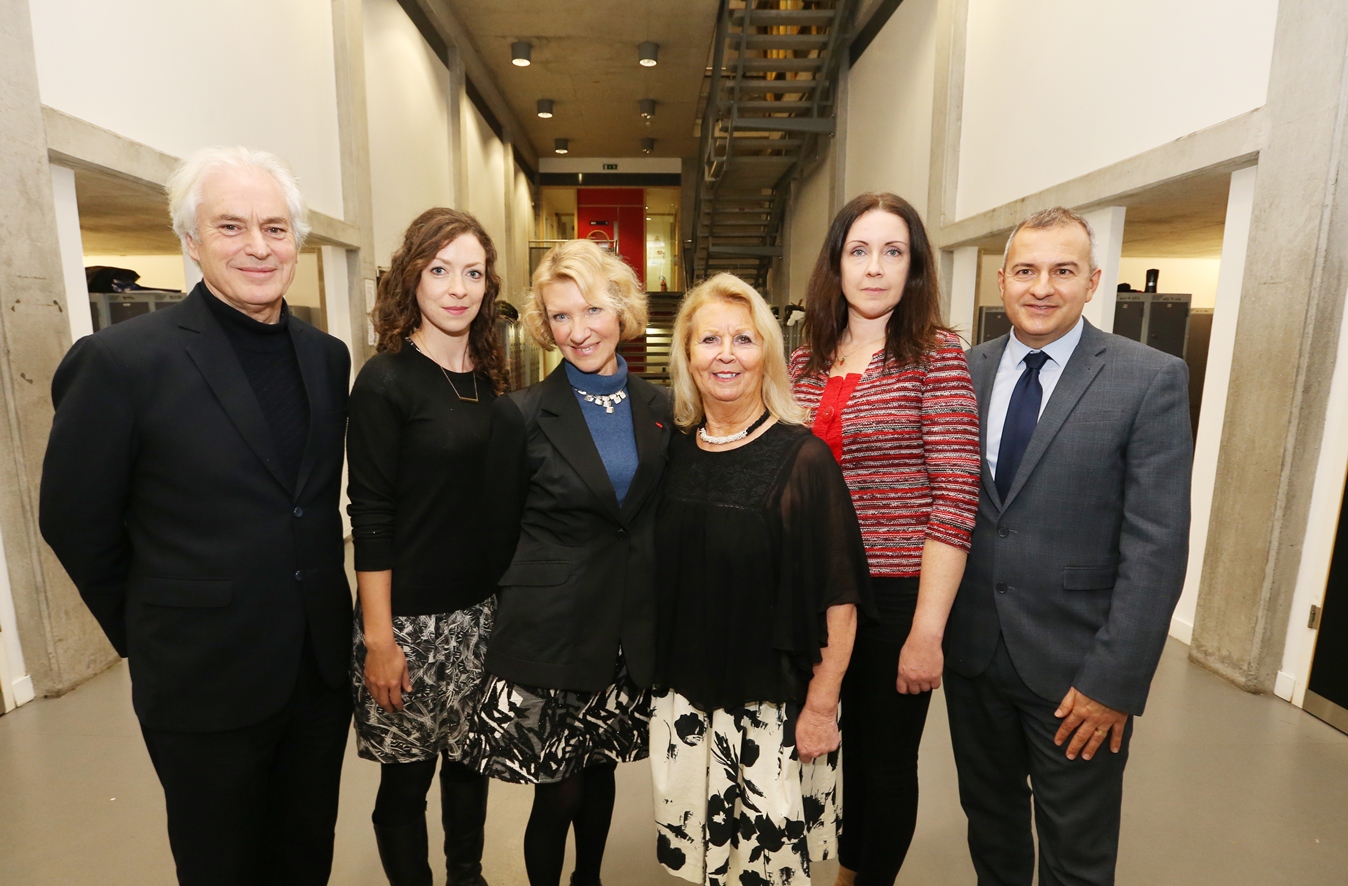 The latest in TCGEL's popular Distinguished Speaker Lecture Series for 2016/17 took place on Wednesday 8th February entitled 'Does the Brain Have a Sex/Gender ?' by Dr Catherine Vidal, Insitut Pasteur, Paris.
Catherine Vidal is a Neurobiologist and Research Director at the Institut Pasteur, Paris, France. She is a member of the Ethics Committee of French Institute for Health, in charge of the "Gender and Health" group and of the board of "UN Women French partnership". A committed feminist, Dr. Vidal is particularly active in the popularization of science, especially concerning determinism in biology and against what it calls "neurosexisme" the brain plasticity and the relationship between society and science (including the construction of genres). A number of her works and interventions are reminiscent of the work of researchers in neurobiology that suggest that the observable differences between men and women are the products of a gendered social construct, not biological determinism. She actively promotes equal opportunities between women and men in education, working life and civilian life.
Public Lecture by Dame Prof Ann Dowling, University of Cambridge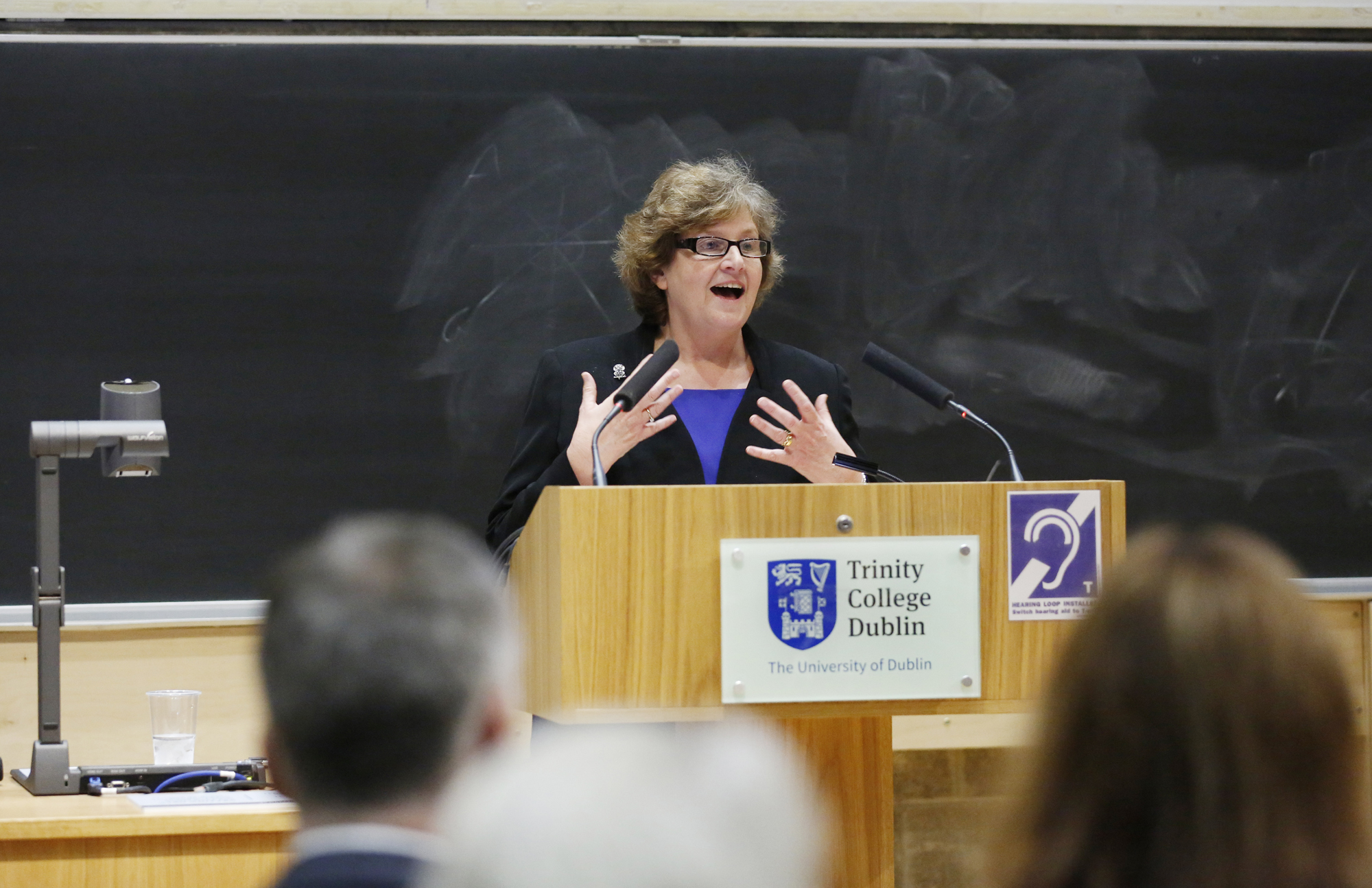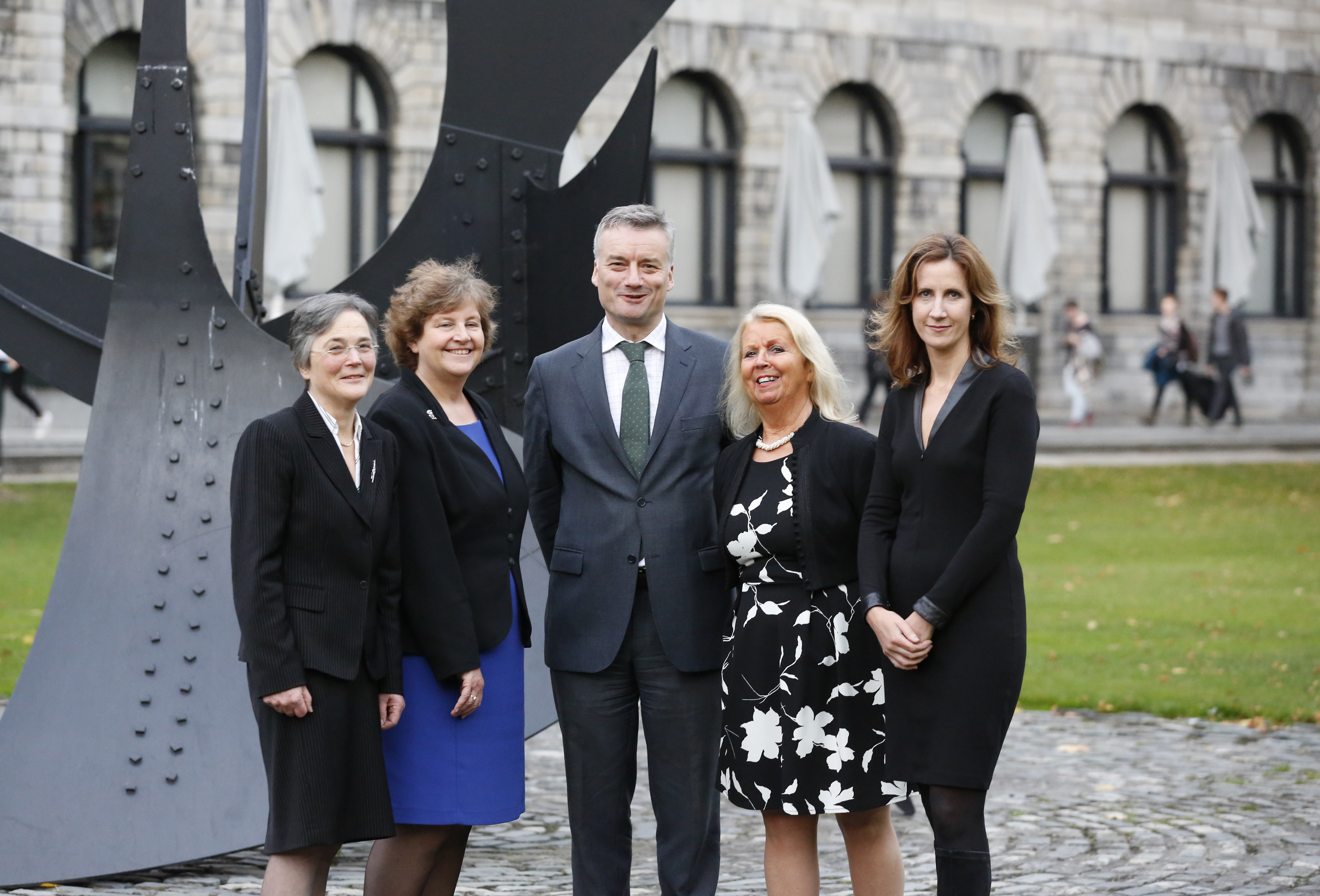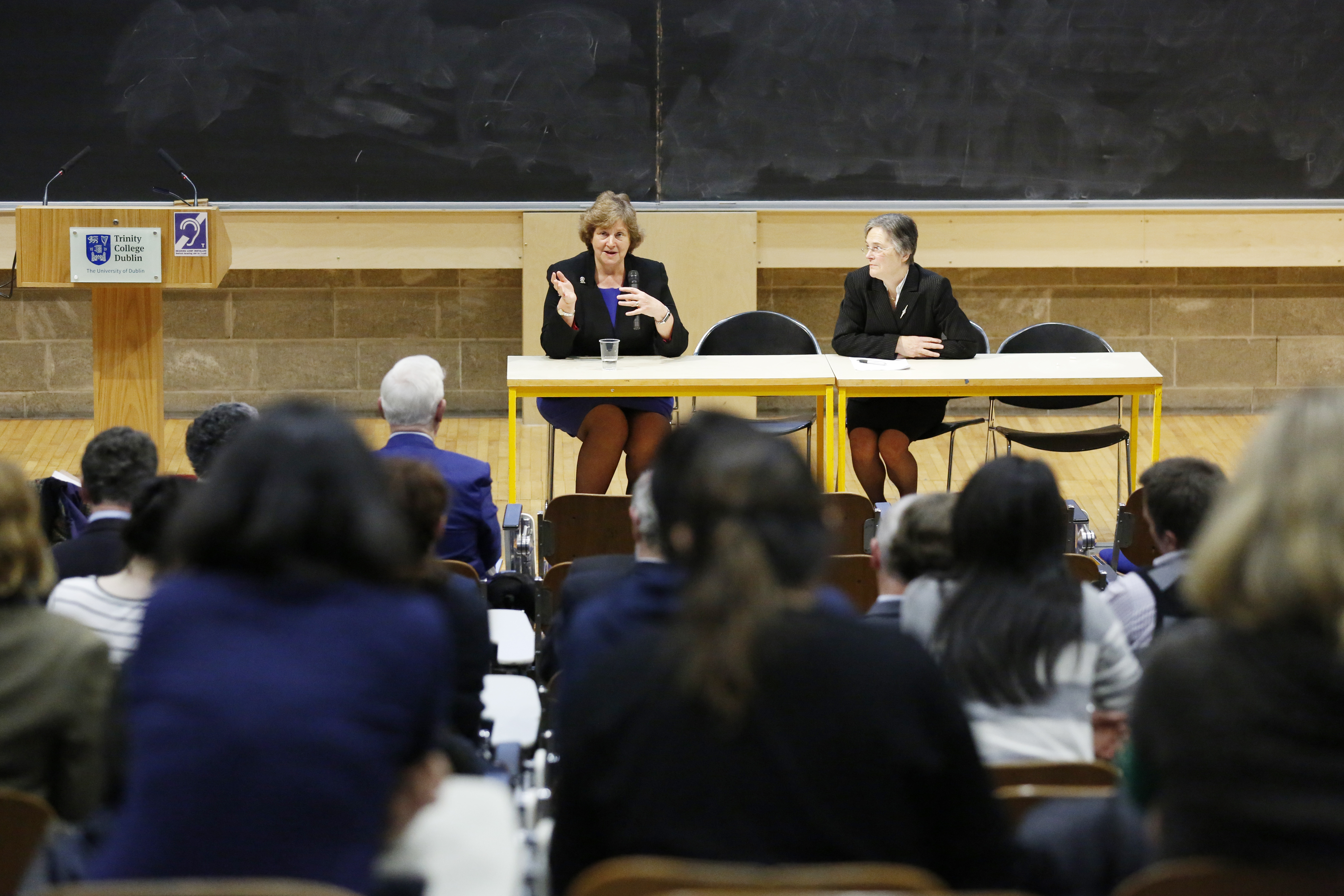 Dame Ann Dowling is President of the Royal Academy of Engineering, Professor of Mechanical Engineering and Deputy Vice-Chancellor, University of Cambridge. Her lecture 'Diversity and inclusion: a value proposition for engineering', took place on 26th October at the Edmund Burke Theatre, Trinity College, with an introduction by the Provost, Dr Patrick Prendergast, and was followed by a Q&A session with Prof Jane Grimson of Trinity College.
Lack of diversity in engineering is of concern in many countries. In the UK, only 8% of engineers are women, the lowest proportion across Europe. Representation of minority ethnic groups is also low, at around 6% of the workforce. In this talk, Ann Dowling discussed some of the lessons learnt from the Royal Academy of Engineering's diversity and inclusion programme. This programme, funded by the UK government, has recently completed its first phase and has made notable progress working with employers, UK professional bodies and third sector organisations in raising awareness, sharing leading practice and driving change across the industry.
Public Lecture by Dr Anne Laure Humbert, Cranfield University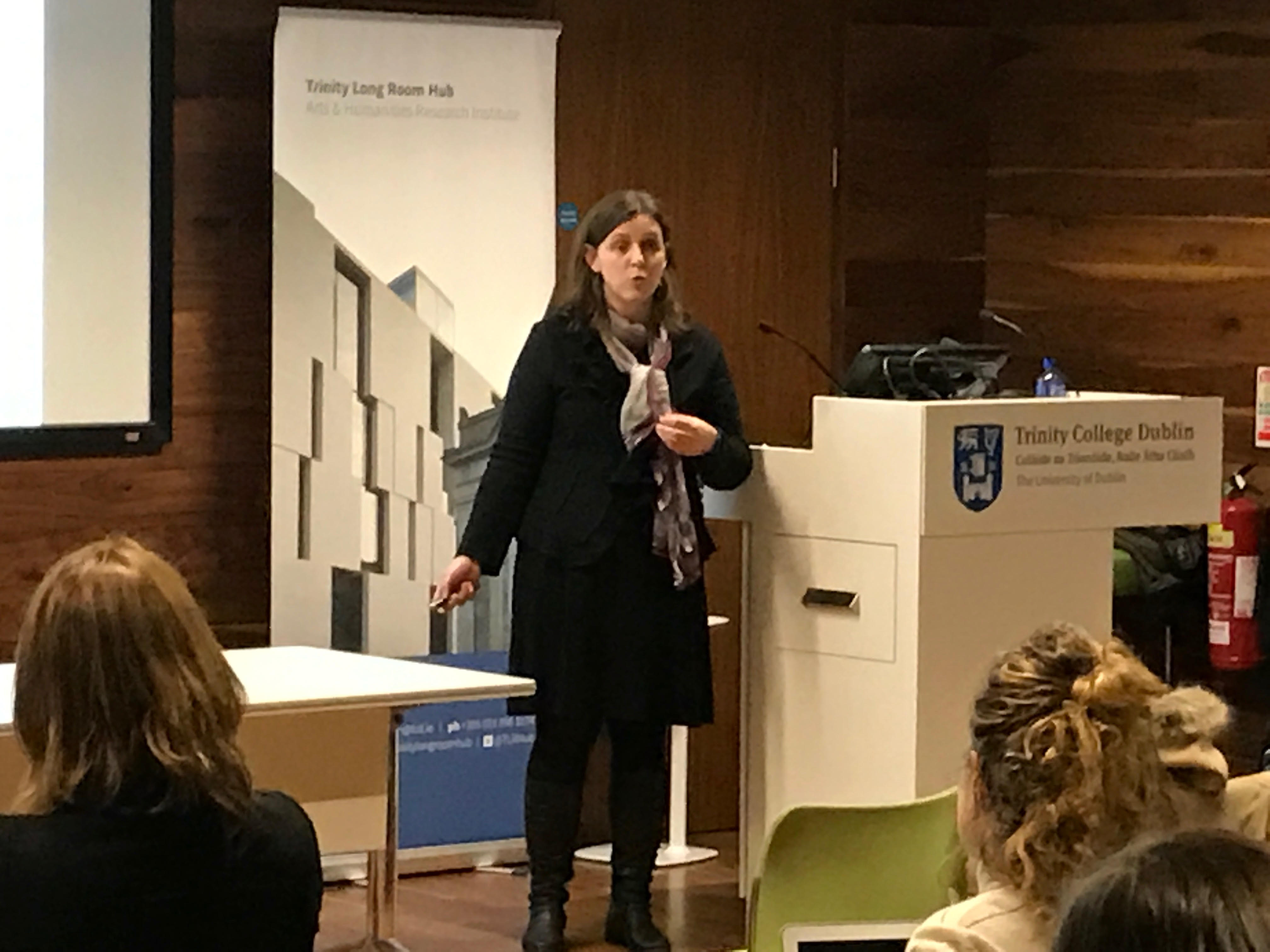 Dr Anne Laure Humbert's public lecture 'Unequal Representation for Women on Boards – Are Quotas the Only Solution?' took place on Wednesday 7th December, 6.30pm at the Trinity Long Room Hub.
She examined gender equality in leadership through the perspective of the 'empowerment-development nexus', which debates whether progress is best achieved through increased levels of development (towards equality) or targeted actions. Drawing on data from the EU-wide Gender Equality Index for 2005-2014, comparisons were made with legislated quota data – at the macro-level – to analyse the levels of gender equality on boards. The results show that Gender Equality Index scores and the introduction of legislated quotas are both associated with greater parity in gender board representation, and strongest where both are present. Hence the need for a two-pronged approach to address the slow progress made in changing women's under-representation on boards.
Dr Anne Laure Humbert is a Senior Research Fellow at the Global Centre for Gender and Leadership, Cranfield University School of Management, UK. She has conducted extensive work in the area of women and/or gender within the economy and society, with particular reference to work and organisations, entrepreneurship, and the integration of work and family life. She is particularly interested in the applications of advanced quantitative methods applied to comparative social and economic analysis. Dr Humbert's experience in gender equality research ranges across policy analysis/assessment and gender statistics at national and EU levels.