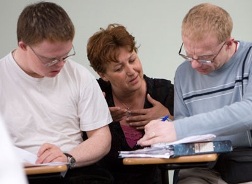 The Trinity Centre for People with Intellectual Disabilities (TCPID) is one of Trinity College Dublin's most innovative programmes. Its mission is to promote the inclusion of people with intellectual disability and their families to develop their potential through a combination of high quality research, dissemination of new knowledge, lifelong learning and professional training.
Philanthropic organisations, businesses and private individuals have provided critical support for the TCPID 's flagship educational course – the Certificate in Contemporary Living, the first full-time course for people with intellectual disabilities within a third-level setting in Ireland. The course now has nearly 90 graduates whose achievements send a powerful message to the world about the ability and potential of people with intellectual disability. TCPID is collaborating with other higher education institutions to develop courses in other locations.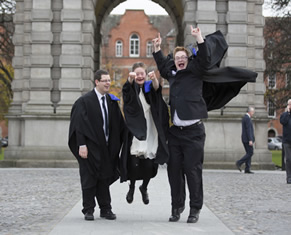 Disability is a mask that conceals a rich, surprising and fertile ability. The function of the NIID is to remove the mask and reveal the beauty and promise of a hitherto hidden talent now brought into the light of day and the light of appreciative minds.
Visit the TCPID website to find out more about what's going on in the Trinity Centre for People with Intellectual Disabilities or email Eileen Punch or contact her by phone on +353 1 896 2088 if you would like to learn more about how you can get involved
Donate Now