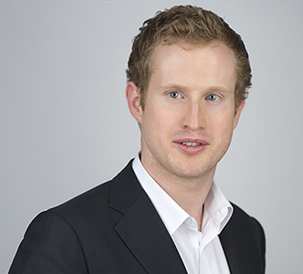 Name: Daniel Philbin-Bowman
Degree/Masters: BA, Business & Political Science (2011) Title: Senior Vice President at Potentialife


About: Daniel is Senior Vice President of Potentialife, a leadership development technology platform. Daniel is a former strategy consultant with McKinsey & Company. During the course of his work there Daniel collaborated with Professor Daniel Kahneman, Nobel Prize winner in economics and founded a behavioural science unit. Prior to joining McKinsey, Daniel, ran his own marketing consultancy company and founded several not-for-profit initiatives.
What is your strongest memory from your Trinity days?
There are many! But for pure symbolism, finishing up my final exam (the subject of which was comparative political reform) as an undergraduate on a sunny day in May 2011 and walking across campus to see Obama's speech on College Green was a special feeling.

What led you to moving to the UK?
One of the few disadvantages of being from Dublin and going to Trinity is that it's very nice and very rational to live at home. But life is an adventure - so after a fantastic first year at McKinsey in Dublin I decided to move to the London office for a change of scene and the next chapter.

Tell us about the behavioural science unit that you created within McKinsey & Company?
In essence, behavioural economics has uncovered many ways in which we, as humans, are biased and make irrational decisions. I had read a lot about these biases - but found less on how to overcome them. McKinsey exists to advise organisations on what to do - so I figured we should be leading the way in helping our clients make better, debiased decisions. I was lucky enough to get sponsorship for that idea from Dom Barton, McKinsey's Global MD, and fast forward a year, I and several colleagues were working alongside Nobel Prize winner Prof. Daniel Kahneman to help clients improve their decision making

As the first employee of Potentialife, describe a typical day as Senior Vice President of the company.
While there is rarely a typical day, as a company that supports people to be more productive and happier through the habitualisation of a specific set of scientifically proven behaviours, we do try to practice what we preach! For instance, we try to make sure we are practicing our strengths - what we are really good at - at least once a day. Simply knowing that you are going to be doing something you excel at increases productivity and motivation - even on tasks that aren't themselves strengths. I'll resist listing out the other behaviours - but in summary most days are fast-paced, varied and fun!

What inspires your entrepreneurial self?
That's a generously phrased question! There are certainly many other TCD grads that are more entrepreneurial! For me, it's less about autonomy or being my own boss - I have just always been motivated to improve on what I've found and add value where I think I can. I've done that solo at times, but I think I'm happiest and most likely to succeed as part of a team of complimentary skill-sets - which is absolutely what we have at Potentialife.

What are your favourite things to do in London?
Explore. London is so big - which when I first moved, I found intimidating. Once you relax about it though, it always means there's somewhere new to try out. The other amazing thing about London is whatever you're into - theatre, food, music, sport, art - you're likely to find the world's best version of it somewhere in London.

What advice would you offer young graduates who are moving to London?
Go for it. Tap into the Irish / Trinity network over here - it's extensive and will be a great support as you move. If anything, the only risk is that you hang out with too many Irish people once you settle here. I would say I have more Irish friends in London than I do in Dublin! I think it's important to add to that with friends from other places - London is a great world city - and having a diverse group of friends will help you get the most from it.