Alexandra Lukes, B.A.(Oxford), M.A. (Paris), PhD (New York)Assistant Professor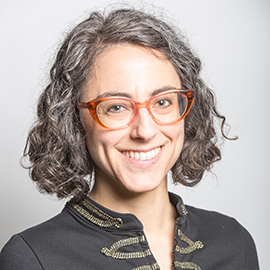 Alexandra Lukes received her BA from Oxford University, her maîtrise from the University of Paris III and her PhD from New York University. She currently holds the position of Assistant Professor of French and Translation Studies at Trinity College Dublin.
Her work focuses on the relationship between literature and madness, on the concept of untranslatability and on the theoretical implications of translating nonsense, both as a literary genre and as a marginal discourse. She has published on Antonin Artaud's translations of Lewis Carroll, and is writing on Stéphane Mallarmé's translations of English nursery rhymes and proverbs. She is currently editing a collection of essays, entitled Nonsense, Madness, and the Limits of Translation (forthcoming in Translation Studies). She is the founding director of the network "Translation Limits". Other research areas include translation theory, marginal forms of writing, relations between literature, psychoanalysis and the visual arts. She has taught classes on madness and poetry, madness and autobiography, Surrealism and outsider art.
She is currently Associate Director of the Centre for Literary Translation and Associate Director of Research for the School of Languages, Literatures and Cultural Studies. She is also Junior Freshman Year Coordinator in the French department.