Prospective Students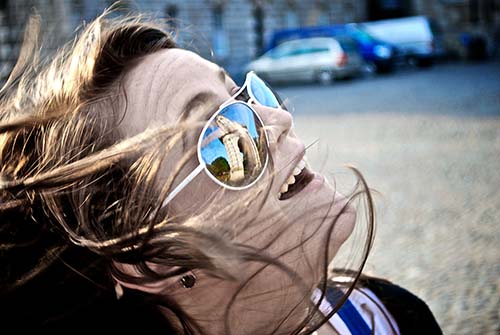 French @ Trinity
Studying French at Trinity is not just about experiencing the illustrious history of a Department that boasts the oldest Chair of French in the world (1776) and has, among its alumni, Nobel prize winner Samuel Beckett. Unlike at many other institutions, French in Trinity is a four-year course providing a breadth and depth of experience that makes our graduates among the most highly qualified in the field.
In the French Department at Trinity, we adopt a holistic approach to the study of French language and culture by teaching the French language through the literatures, histories, politics and societies of the French-speaking world. You will also have weekly oral classes with native French speakers. In your final year, you will undertake a Capstone (research) project on a topic of your choice. At Trinity, we also encourage all students to take the opportunity to go abroad for a full academic year, or a term. There is no better way to learn French than to live and study through the language, and Trinity has a range of partner universities in France (see Study Abroad section). The result is that you will leave university with a high standard of fluency in the language, both written and spoken, and with a wide knowledge of major aspects of French literature, culture, history and society.
For further information on how to apply for Modern Languages, please click here.
You may also learn French in Trinity by opting for one of the four non-literary degree programmes: European Studies (with French and another language), Business Studies and French, Law and French, and Computer Science and Language (French).