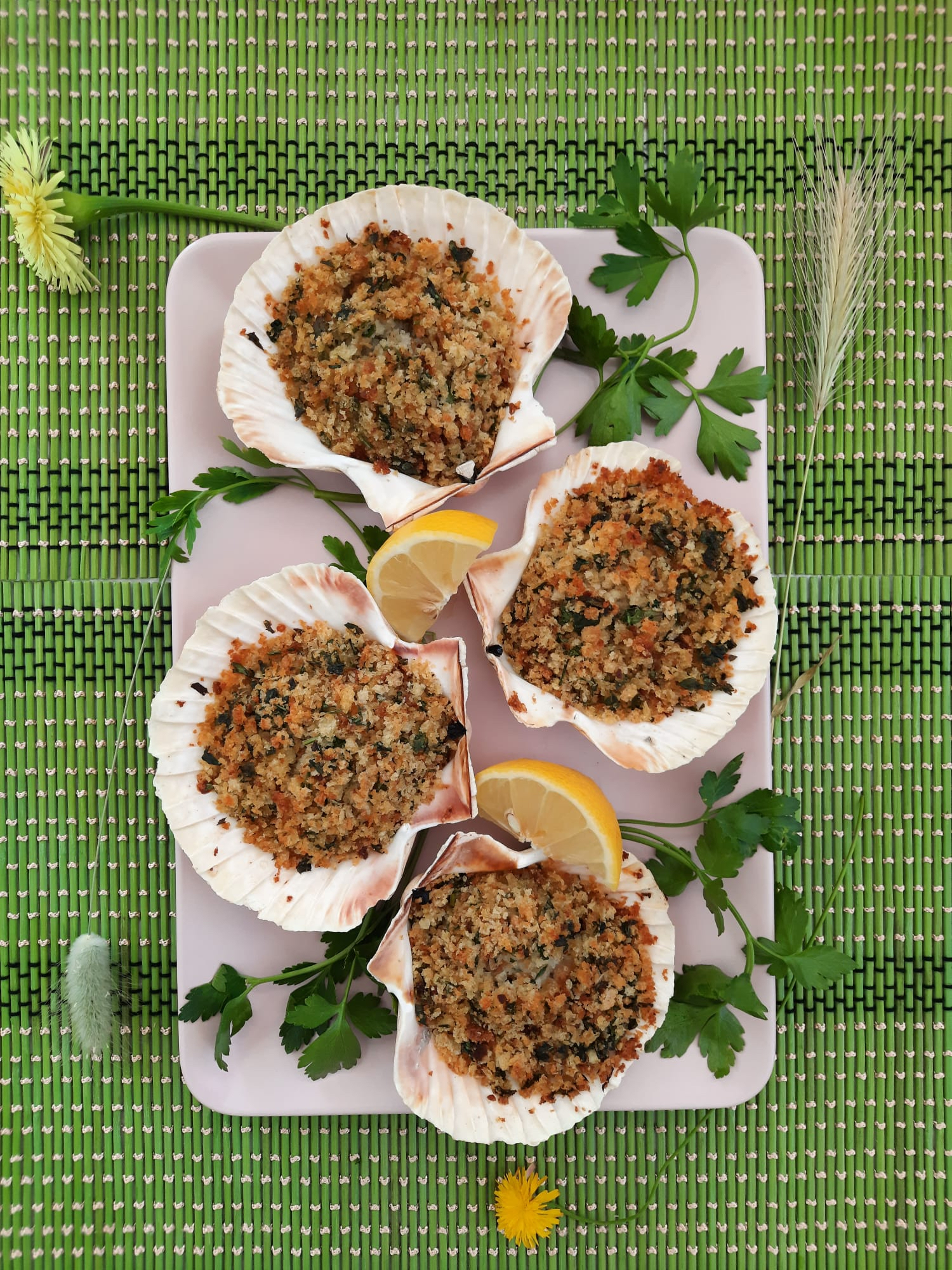 Our wonderful team member Agnese Cretella came up with this recipe that will definitely get you out of the winter blues. Being from the Mediterranean, Agnese loves seafood and is a passionate cook. She kept the autheticity of the historical recipe and added a modern Mediterranean twist to it. We absolutely adore this dish and think it is the perfect dive-board into springtime - finger licking good! We hope you enjoy it as much as we do.
You find local fishmongers and seafood shops in and around Dublin on our google map of fishmongers here. We update this map whenever we can, but it is by no means exhaustive and if you can't find your local or favourite seafood shop here or you're a fishmonger who would like to be added, please get in touch and we will update our map.
Enjoy your seafood experience!
Oven baked Scallops with Mediterranean twist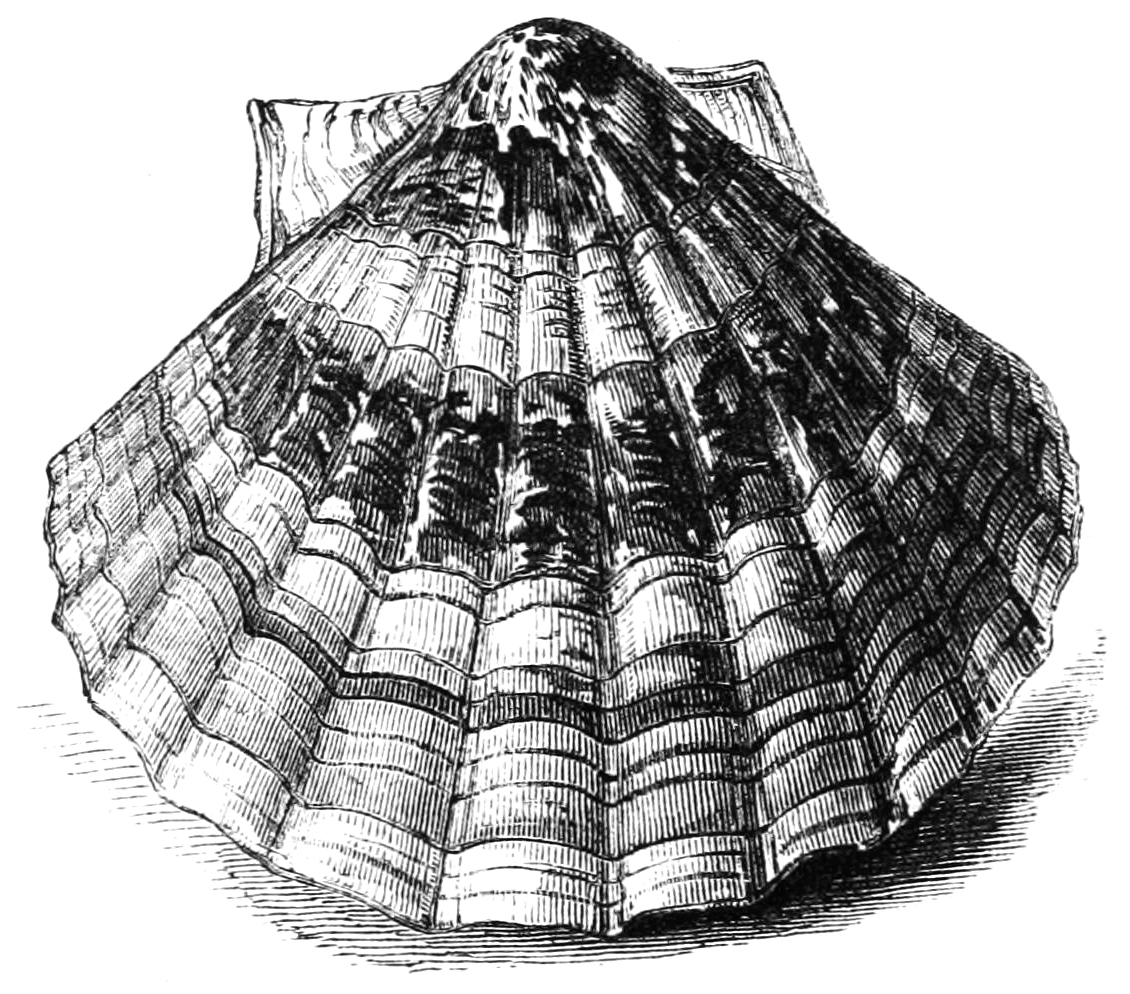 Our March recipe is based on Hannah Glasse's "To Stew Scollops" out of her cookbook "The art of cookery, made plain and easy" printed in Dublin in 1777.
Agnese updated the recipe by baking the scallops in the oven, keeping the zest of the orange and white wine, an adding lemon giving it a modern Mediterranean twist that remindes her of home.
Agnese's oven baked Scallops
prep: 15mins; cook: 15mins; difficulty level: easy; serves 2 as a starter or 1 as a main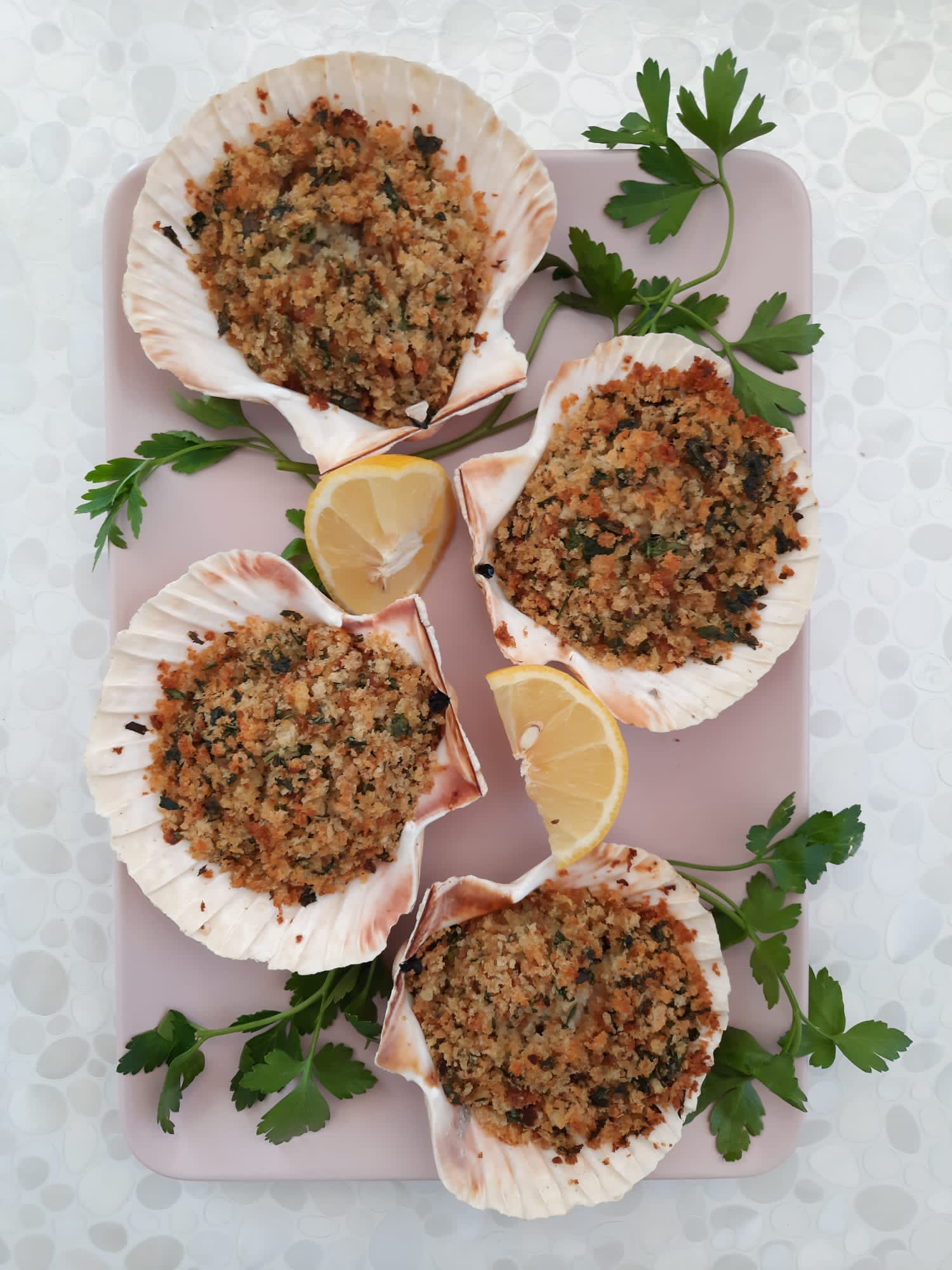 Ingredients
4 shucked scallops in the shell
150g of breadcrumbs
2/3 tbsp of finely chopped fresh parsley to taste
125ml of white wine or blonde beer
20ml extra virgin olive oil
1 tsp of grated lemon zest
1 tsp of grated orange zest
finely ground black pepper to taste
1 fresh lemon cut in wedges to serve
Method
Preheat the oven at 180 degrees Celsius.
Quickly wash the scallops (inside and outside) to remove any sediment or sand under cold running water and place them upside down to dry on kitchen paper.
In a medium-sized bowl, mix the breadcrumbs, chopped parsley, pepper, olive oil, grated lemon and orange zest with white wine/ beer. The moisture of the final mix should not be either too dry or too wet, adjust with more breadcrumb or wine/ beer.
Take the scallops and cover each of them with approx. 3 tablespoons of the breadcrumb mix pressing the breadcrumb mix gently into the scallop with the back of the spoon to give a rounded shape to the mix.
Place the dressed scallops on a dripping pan with the shell facing the base and bake them in a preheated oven at 180 ° for about 15 minutes or until a golden-brown breadcrumb crust is formed.
Add your fish chunks and cook for a further 5 mins or until the fish is cooked through.
To serve
When baked, take the scallops out of the oven, place them on a plate and garnish with parsley leaves and fresh lemon. You can eat the scallops with a spoon and by squeezing a bit of fresh lemon on them (to taste).
Recent Recipes
Below you will find all the recipes we cooked. You can cook them anytime until they are out of season. Information on the seasons can be found in the sustainability section of each recipe or in our seasonality summary chart. Enjoy your sustainable seafood!