Return to Recipes


We promised you a vegetarian/vegan seafood dish and here it is, finally!
It is inspired by the recipes we found for pickled samphire and a vegan chowder recipe from the 'Happy Pear'.
We took it upon ourselves to come up with this yummy dish to see if we learned anything from our brilliant chefs over the course of the project and without praising ourselves too much now, we have to say we think we succeeded!
This is a very yummy dish that will become a regular on our dinner table.
Meat eaters watch this space . . .
You find local fishmongers and seafood shops in and around Dublin on our google map of fishmongers here. We update this map whenever we can, but it is by no means exhaustive and if you can't find your local or favourite seafood shop here or you're a fishmonger who would like to be added, please get in touch and we will update our map.
Enjoy your seafood experience!
Vegan Samphire and seaweed chowder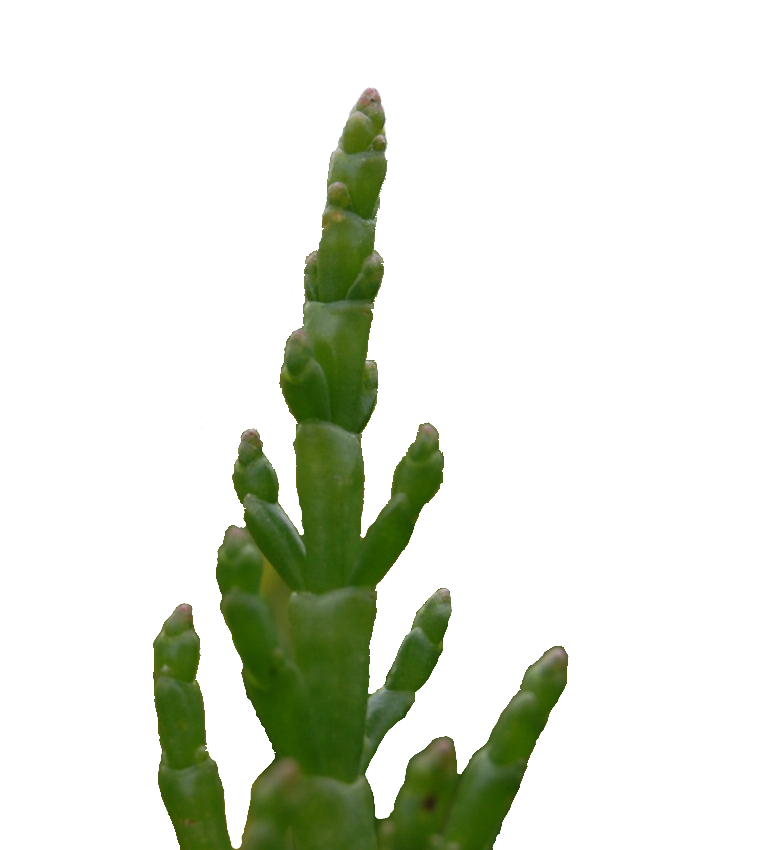 As said above, our samphire chowder is a combination of the pickled samphire recipes we found in the archives and a vegan seafood chowder from the 'Happy Pear'.
Samphire was almost always pickled in the olden days and we unearthed pickled samphire recipes from the 1690s in the handwritten manuscripts of the Smythe Family of Barbavilla and in the Townley Hall papers dated from the 1840s. None of the recipes specify if rock or marsh samphire was used - these are the two main samphire species that can be commonly found along our coastline even though they are two every different plants.
Additional investigation suggests that rock samphire (Crithmum maritimum) was usually pickled and eaten while marsh samphire (Salicornia europaea) was mainly used in the glass industry.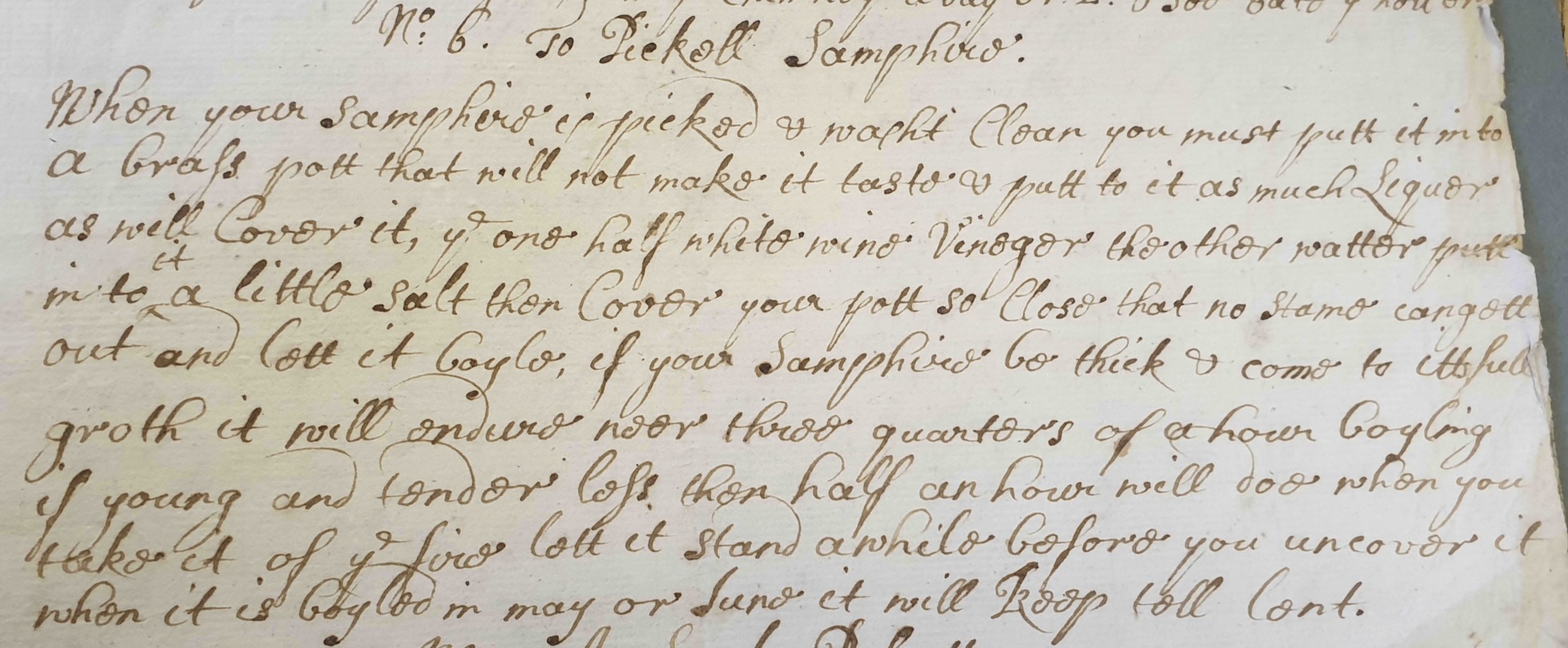 Nowadays, it is more difficult to find rock samphire for consumption and some say it has a bitter taste with a slight petroleum note which makes it unpleaseant to eat.
We stick to marsh samphire not only for its sustainability and it's super delicious crunchy taste, but also because it's much more readily available throughout the year these days. You can commonly find it at your local fishmonger's counter and even a lot of supermarkets like Tesco stock it on their shelfs (mainly imported from Israel or Morocco).
If you want to have the full blown experience inclusive of foraging for your dinner you will need to wait with this dish until late June/early July. Otherwise, get practising now with imported samphire and play around with the vinegary taste. We think it's well worth it!
If you're not a fan of the pickle taste in our recipe, you can use cider, light beer or white wine instead, but we suggest that you give it a try with the white wine vinegar first before you delve into the alternatives.
Vegan Samphire and Seaweed chowder
by Cordula and Colm Maguire
prep: 15 mins; cook: 45mins; difficulty level: easy; serves 4-6
Ingredients
1 medium onion
200g of parsnips (approx. 2) chopped into bitesize pieces
2 carrots chopped into bitesize pieces
2 medium leeks chopped into 1/2cm rings
500g of waxy potatoes (to keep their shape) chopped into bitesize pieces
1-2 tablespoons of white wine vinegar (depending how vinegary you like it)
1x400g tin of butter beans
Pinch of dried thyme leaves
1 bay leaf
1 teaspoon roasted fennel seeds (ground with pestel and mortar)
2 teaspoons salt
Handful of dried dillisk (or dulse) seaweed - more if you like the seaweed taste
1.5L vegetable stock
1x400g tin of coconut milk
Juice of 1 lemon
1/2 teaspoon black pepper corns
1 pack of samphire - usually between 125-200g
finely ground black pepper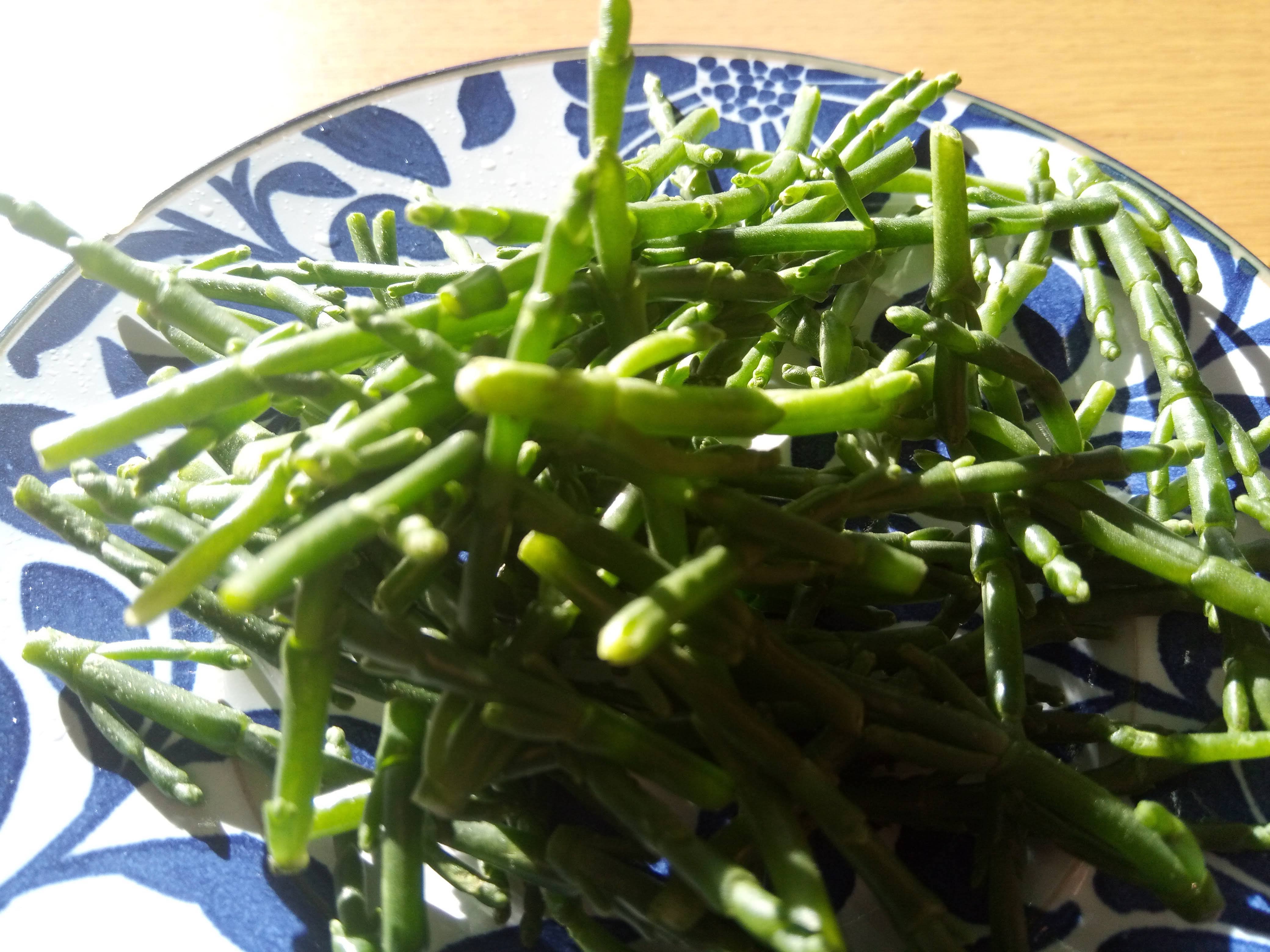 Method
Preheat the oven to 200 degrees Celsius.
Peel and cut the parsnips, carrots and potatoes into bitesize pieces and cut the leeks into 1/2cm rings.
Peel and finely chop the onion.
Drain the butter beans and rinse thoroughly.
Put the parsnips into a baking tray and place in the oven to roast until soft approx. 25-30 mins.
In the meantime, sauté the onion for 3 mins over medium heat. Add the white wine vinegar, dried thyme, bay leave, black pepper corns, carrots, potatoes, salt, dillisk and half your vegetable stock. Bring to the boil, then turn down to a simmer for 8-10mins.
While this simmers, heat up the fennel seeds in a small pan over medium heat for 2-3 mins and set aside to cool.
Add the leek to the main pan along with the remaining vegetable stock und simmer everything until the vegetables are tender and the stock has reduced down near the level of the vegetables (approx. 15mins).
Grind the cooled fennel seeds with a pestle and mortar and add them to the chowder. Then add the coconut milk, butter beans, lemon juice and roasted parsnips from the oven and cook for another 5-10 mins on low heat.
While the chowder develops the aroma, bring a separate small pan of water to the boil and add the samphire to blanch it for 20-30 seconds. Drain and cool it under cold running water and add the vibrant green samphire to the chowder just before serving. Then taste and season with salt and pepper.
To Serve
Serve the chowder in nice big soup bowls and with fresh brown bread or just straight up as it is. So yummy!!
Enjoy!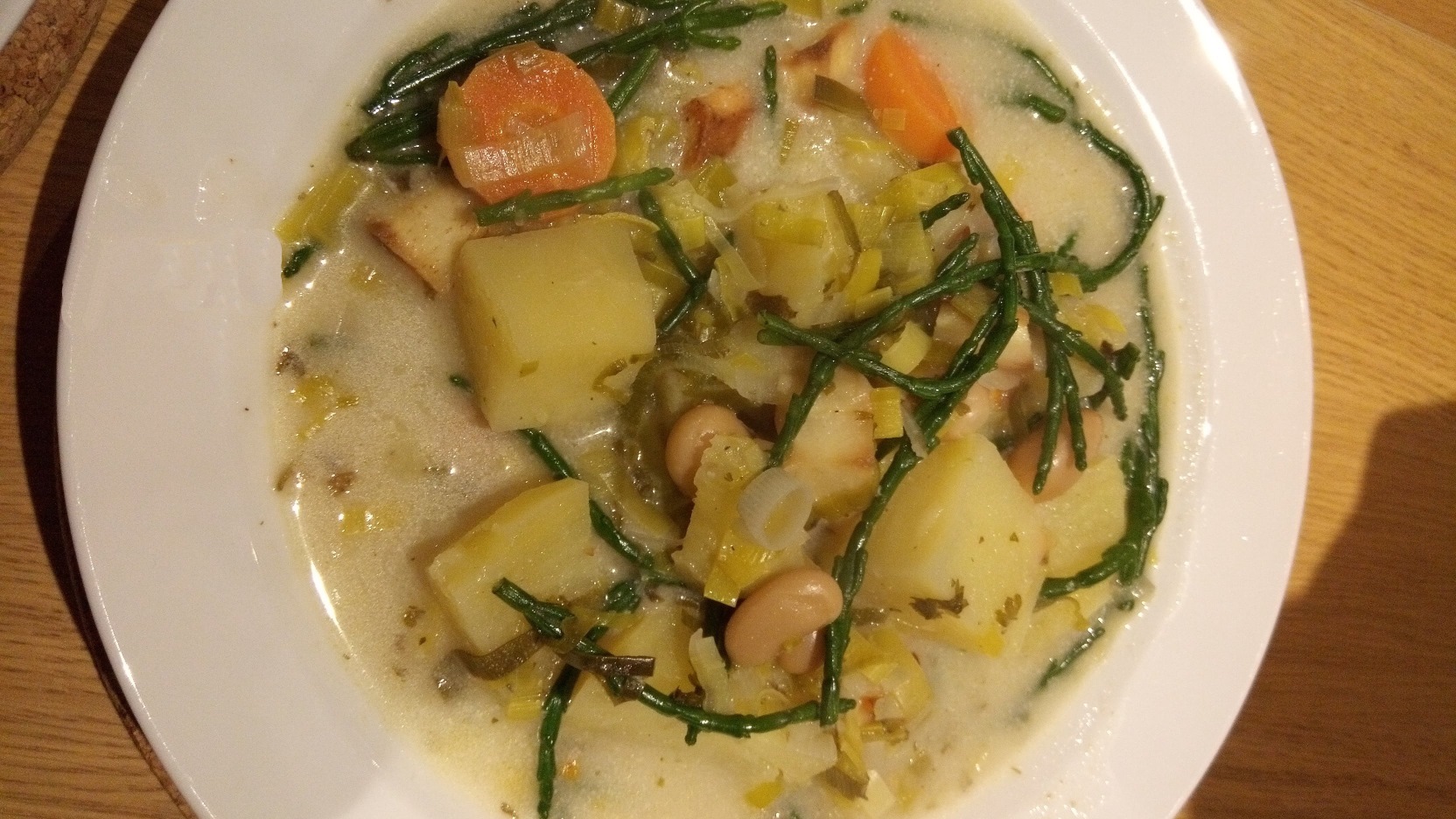 Recent Recipes
Below you will find all the recipes we cooked. You can cook them anytime until they are out of season. Information on the seasons can be found in the sustainability section of each recipe or in our seasonality summary chart. Enjoy your sustainable seafood!