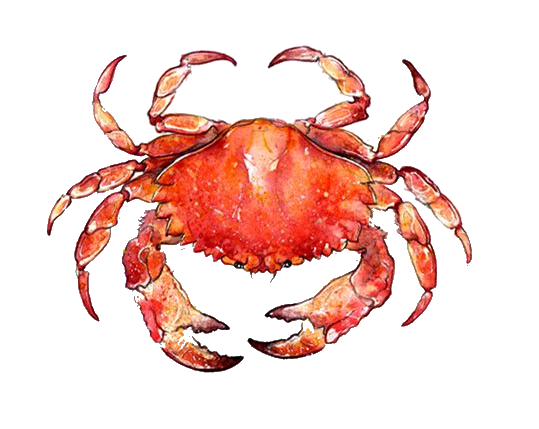 Every calendar month from May 2020 for twelve months we will publish a historical recipe that fits the season. We'll publish the original as well as the appetising reimagined version by our creative chefs. This recipe was reimagined by our food industry partner @NiallSabongi and his Masterchef Muireann Mc Colgan. Niall's skills and long-standing experience as a creative chef and visionary put him in a perfect position to create innovative and appetising dishes from historical recipes and forgotten cuisines.
Twelve recipes will be the flagship of the Food Smart Dublin project and will be published as a recipe book at the end of the project. This book will include narratives of the organism's ecology and its importance to Irish people through time as well as its economic value, health benefits to us and where it can be found.
We identified sustainable seafood dishes for you that are easy enough to cook and can be locally sourced in order to be repeated at home with ordinary kitchen tools and basic cooking skills.
We created a google map of fishmongers and seafood shops in and around Dublin where you can get your seafood for your recipe. This list is by no means exhaustive and if you can't find your local or favourite seafood shop here or you're a fishmonger who would like to be added, please get in touch and we will update our map. If you buy your seafood for the recipe of the month at Sustainable Seafood Ireland they will give you a 10% discount. Simply email us to get your discount code.
If you feel confident in cooking our recipes, please also participate in our Questionnaire afterwards. This is essential for our research into how consumption behaviour towards more sustainable seafood can be encouraged. Thank you very much! Enjoy your seafood experience!
MAY recipe: Potted Lobster/Crab!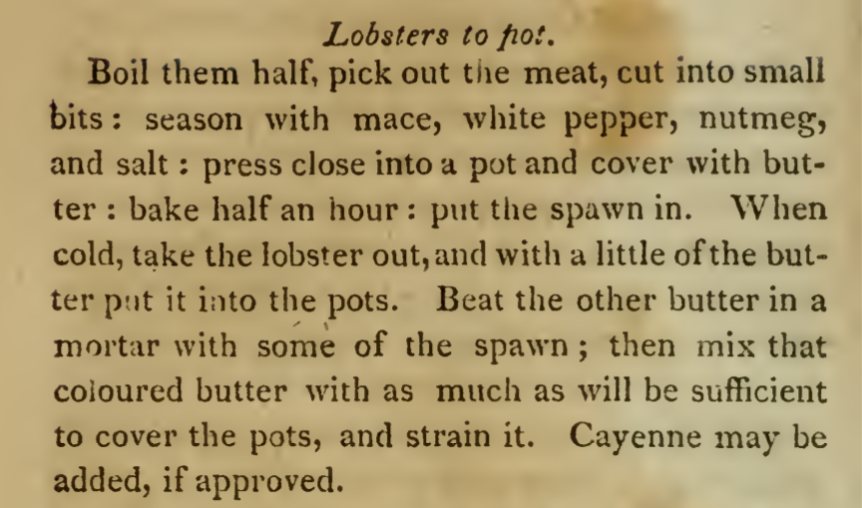 The original recipe from Rundell 1807 "A new system of domestic cookery formed upon principles of economy and adapted to the use of private families" uses lobster. We used the brown crab instead of lobster in our reimagined recipe as it is often more affordable than lobster nowadays. The choice is yours however and the Irish lobster is in season and very delicious. Just swap the crab for lobster.
The recipe was reimagined and adjusted to the modern taste by Muireann Mc Colgan and Niall Sabongi.
Click on the respective crustacean to find out more on their ecology and Irish history.
Click here and watch Niall's great video if you need to know how to prepare a crab!
Note: Crab on Toast is NOT the recipe Niall and Muireann reimagined for us! It's Potted Crab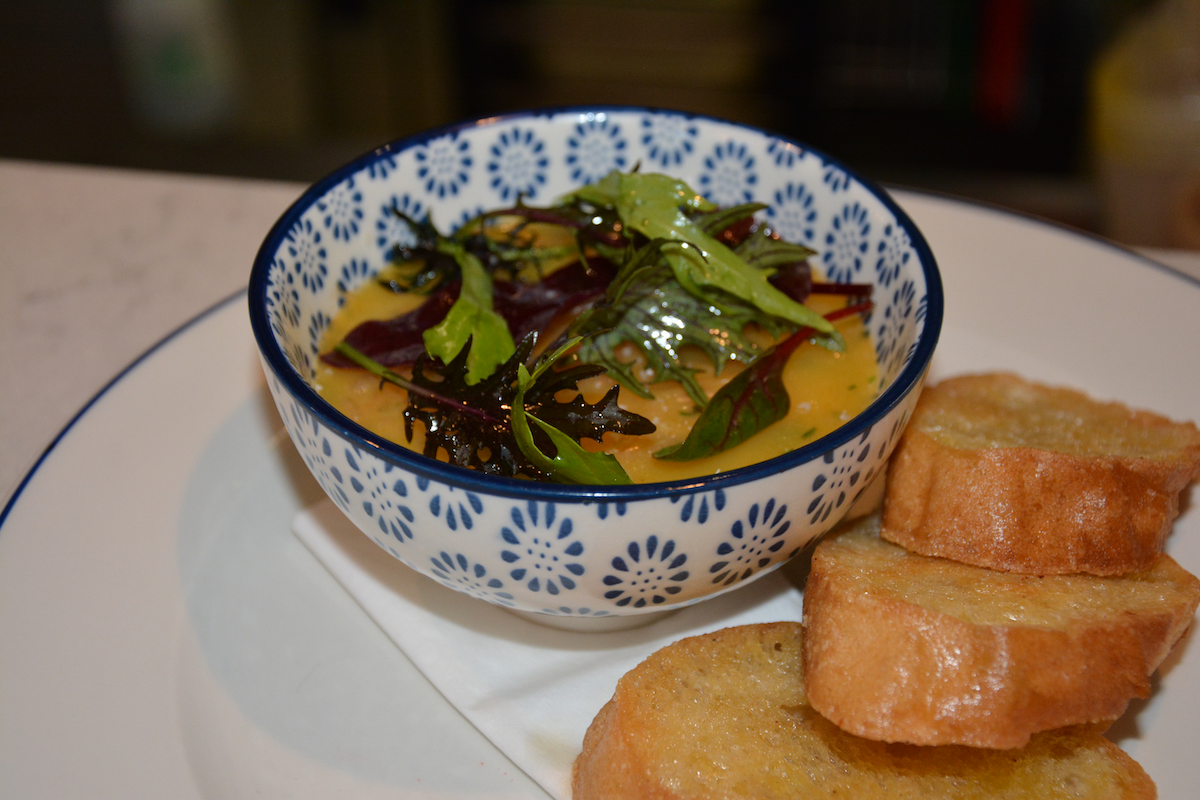 Potted Crab
prep: 60mins; cook: 20mins; difficulty level: medium
Ingredients
1 whole crab, alternatively use crab claw meat
2 tablespoons Mayo
2 tablespoons chives
1/2 teaspoon ground mace, alternatively use 1/4 teaspoon ground nutmeg
zest of 2 unwaxed lemons
sea salt
freshly milled black pepper
pinch cayenne pepper
100g of butter or even a bit less
Method
Boil the crab for about 10 minutes in salted water
Cool at room temperature
When cooled, remove the head and gills from the body (like shown in the video)
Pick the meat, keeping the brown and white meat seperate
In a pan heat any shells with the butter, to infuse flavour into it
Once the butter is melted and infused with the shell flavour for 10 minutes, strain it through a sieve to ensure no shells are left in the butter
To Assemble
Mix all of the white crab meat with 2 tablespoons of brown crab meat, the mayo and the chives.
Season with mace, lemon zest, cayenne pepper, sea salt and freshly milled black pepper
Pack the mix into a serving dish and cover with a thin layer of shell butter to seal off the meat
Refrigerate for 30 minutes
To Serve
Serve with some dressed leaves and toasted white bread or french baguette. Enjoy!
Don't forget to complete our Questionnaire (5-10 mins)

Take part in our monthly twitter and instagram competition for best pic/post and win a €20 voucher for Sustainable Seafood Ireland. Simply upload your pic/post and tag us @foodsmartdublin using our hastag #foodsmartdublin.
We continuously carry out archival work to identify historical, local seafood recipes of the Dublin coast communities. We do this by searching through the archive of the National Library of Ireland on Kildare street in Dublin, and by visiting the National Folklore Collections at University College Dublin (UCD). To optimise our outcome we listen to sound archives from the Urban Folklore Project carried out by UCD in 1979-1980 and keep our ears and eyes open for any seafood recipes that may have been commonly used in Dublin up to the 1950s. If you have a seafood recipe from your Nana or parents or greatgreat grandparents, please get in touch with us. We would love to hear from you!
At the end of our project, we will publish these recipes in the form of a Food Smart Dublin booklet including the stories surrounding each seafood, the nutritional values as well as the organism's natural habitat and lifecycle.
Recent Recipes
Below you will find all the recipes we cooked. You can cook them anytime until they are out of season. Information on the seasons can be found in the sustainability section of each recipe or in our seasonality summary chart. Enjoy your sustainable seafood!