Gallery
FOI and Data Protection Training, September 2015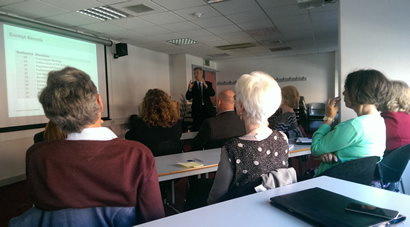 The Information Compliance Office held training for Trinity's FOI Decision-Makers, and Data Protection Training for all staff, throughout September 2015. A total of 68 staff were trained, from a wide variety of academic and service areas across the university.
If you would like to attend future training sessions, or to access training materials, please click on the following links for more information:
Training for FOI Decision-Makers
---
Visit from Julie Brill, 2 July 2015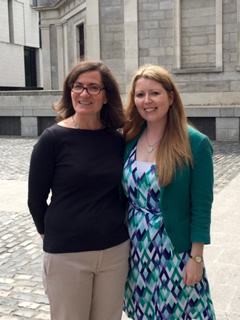 Julie Brill is Commissioner of the US Federal Trade Commission - a role similar to that of the Data Protection Commissioner in Ireland. Prior to becoming a Commissioner, Ms. Brill was the Senior Deputy Attorney General and Chief of Consumer Protection and Antitrust for the North Carolina Department of Justice. Commissioner Brill has also been a Lecturer-in-Law at Columbia University's School of Law.
Commissioner Brill works actively on issues of critical importance to consumers, including protecting consumers' privacy, encouraging appropriate advertising substantiation, and guarding consumers from financial fraud. She is an advocate of protecting consumers' privacy, especially with new online and mobile technologies, and supports the implementation of mechanisms to give consumers better control over the collection and use of their personal online information. Commissioner Brill has received numerous awards for her work, including the Privacy Professionals' Privacy Leader of the Year award in 2014.
Commissioner Brill visited Trinity on 2 July 2015. She was accompanied by the Information Compliance Officer on a tour of the Book of Kells and Long Room Library.
---
Visit from Christopher Wolf, 21 May 2015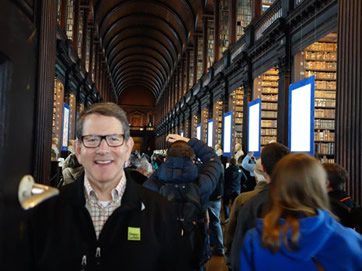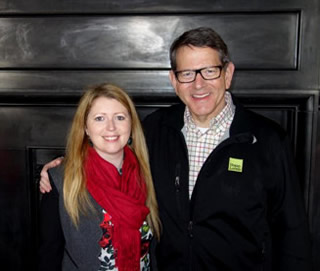 Christopher Wolf was one of the first lawyers in the US to focus on privacy law for clients, and he remains a leader in the field. Mr Wolf is founder and chair of the Future of Privacy forum and a director of Privacy and Information Management Practice in US law firm Hogan Lovells. He has served as chair of the Anti-Defamation League and the International Network Against Cyber-Hate. Mr Wolf speaks and writes internationally on privacy issues at major conferences, law school symposia and for the media. He has even advised the OECD on its Privacy Guidelines.
Mr Wolf visited Trinity College Dublin on 21 May 2015 and met with the Information Compliance Officer, who accompanied him on a tour of the college.
---
Data Protection Day, 28 January 2015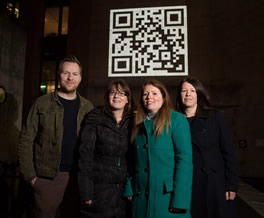 As part of the schedule of events, a QR code was displayed around campus. Those who scanned the code were led to a series of pages requesting different types of personal data, without explanation of where the data would go or what it would be used for. Of the 100 people who scanned the code, 90% volunteered their name and gender while a shocking 27% gave details of medical conditions and their credit card number. While this exercise was for demonstrative purposes only with a view to raising awareness regarding placing personal data online, it could easily have had a more sinister agenda. The moral of the story - think before you click!
Trinity also hosted a panel discussion entitled "What Does the Internet Say About You?" hosted by Newstalk's Jessica Kelly. During the event, Ireland's leading voices on data protection discussed matters of online privacy, while audience members were invited to put their questions to the panel via a Twitter hashtag. The guest speakers were:
Sinead McSweeney, Director of Public Policy, Twitter
Dr. Eoin O'Dell, School of Law, Trinity College Dublin
Jeanne Kelly, Partner, Mason Hayes & Curran Solicitors
Conor Flynn, ISAS Ltd
The Data Protection Day 2015 events were co-ordinated by the Information Compliance Office, IS Services and Science Gallery Dublin.