Healthy Trinity
Healthy Trinity is a cross-College partnership of people who want to make it easy to be healthy in Trinity. Any student or staff member who wants to contribute to is welcome to join the Committees below.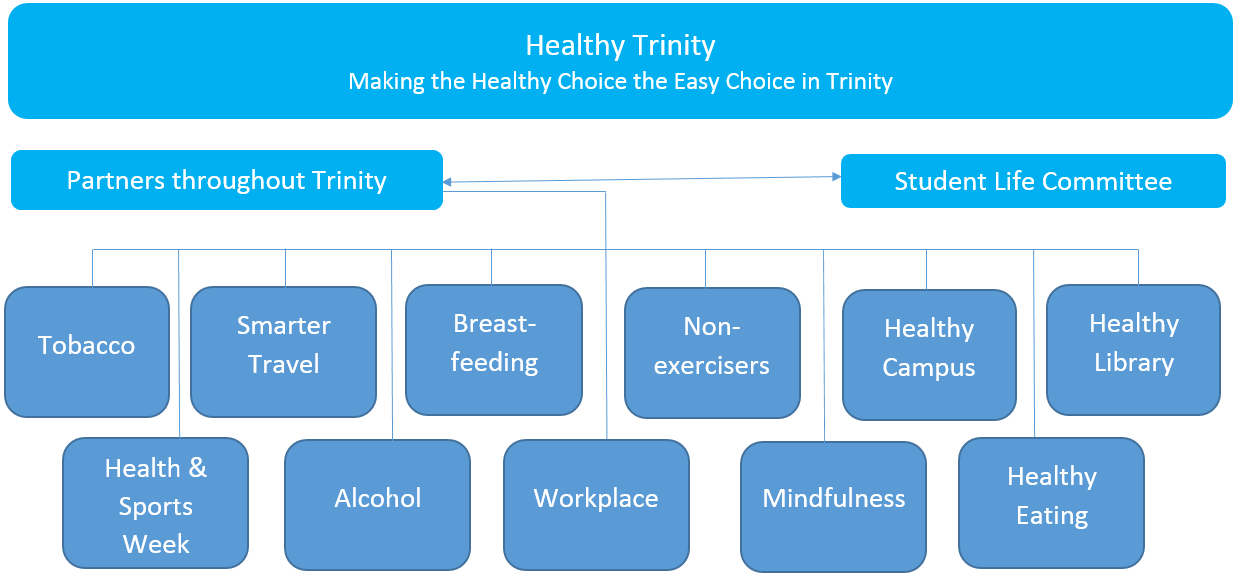 The Healthy Trinity Terms of Reference are available here.
We need you
If you have ideas for making Trinity healthier and have the energy to help make your idea happen or if you're just interested in health promotion and would like to meet others interested, email us on health.promotion@tcd.ie. You can also like us on facebook, or follow us on instagram or Twitter.