Incoming Students
Whether students are here for a single term, or an entire academic year, we hope their time at Trinity is both fun and academically rewarding.
Further information, including module information and Visiting Student Coordinator contact details, is available at each of the following links:
More information on how to apply to come to Trinity as a visiting student is available from the Study at Trinity webpage.
---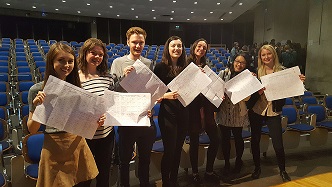 Representatives from the Buddy System, an international networking program which aims at matching up incoming visiting students from across the world with a TCD student, who will act as mentor or guide to their International Buddy.