Return to Recipes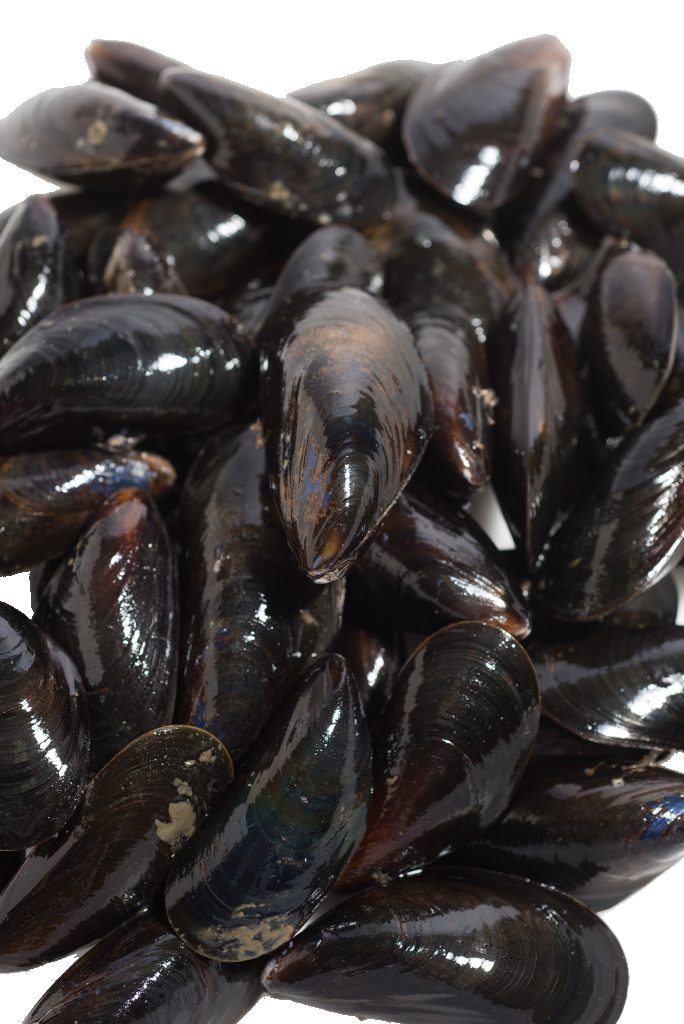 For February we have gorgeous shellfish for you! Mussels (Mytilus edulis) are super affordable and versatile and cockles (Cerastoderma edule) give us the romantic dimension with their beautiful heart-shaped form for Valentine's! Both bivalves are packed with nutrients and vitamins and offer great health benefits!
The recipe that Niall Sabongi and his Masterchef Muireann Mc Colgan recreated is kept very simple and close to the original recipe from 1777 by Hannah Glasse.
Both shellfish are extremely versatile and easy to cook so your creativity has no limits if you don't want to cook our historical recipe.
You find local fishmongers and seafood shops in and around Dublin on our google map of fishmongers here. We update this map whenever we can, but it is by no means exhaustive and if you can't find your local or favourite seafood shop here or you're a fishmonger who would like to be added, please get in touch and we will update our map. If you buy your seafood for the recipe of the month at Sustainable Seafood Ireland they will give you a 10% discount. Simply email us to get your discount code.
After you tried our delicious pickled cockles and mussels, please don't forget to complete our quick Questionnaire. Even if you haven't actually made the dish, you cooked something else or nothing at all it is invaluable for us to get your input to progress our research. Thank you very much! Enjoy your seafood experience!
Pickled Cockles and Mussels
Our pickled cockles and mussels with horseradish butter reframe a recipe "To Pickle Oysters, Cockles and Mussels" found in Hannah Glasse's cookbook "The Art of Cookery Made Plain and Easy" first published in 1747 and printed in Dublin in 1777. Niall Sabongi and Muireann Mc Colgan reimagined this recipe without much alteration except adjusting the amount, leaving out the oysters and adding horseradish butter.
If you're not a fan of pickled stuff, why not try 'Pot of Cockles and Mussels'? It is a classic Dublin dish in its own right, usually served up steamed in a pot with cream and garlic and some brown or sourdough bread.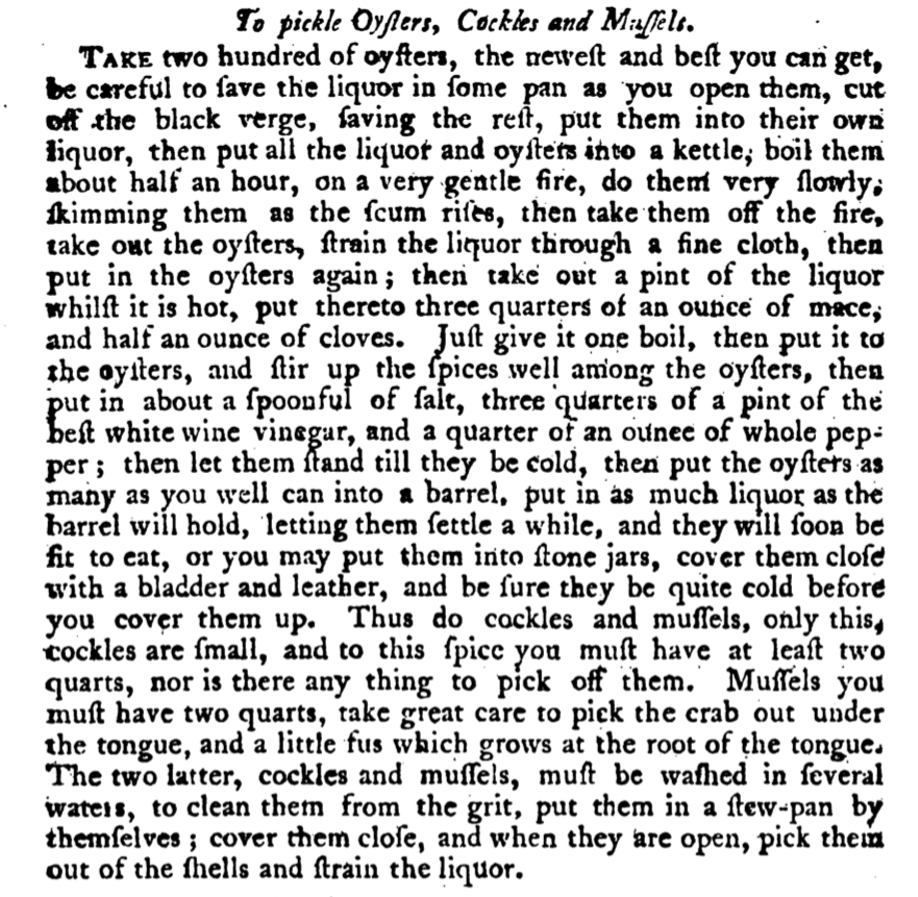 Pickled Cockles & Mussels w/ horseradish butter
by Niall Sabongi & Muireann Mc Colgan
prep: 15-20mins; cook: 7mins; cooling time: 30mins; difficulty level: easy; starter serves 2
Ingredients
2 kg of cockles & mussels in the shell (or 1 kg each)
200 ml white wine
100 ml white wine vinegar
100 g sugar
1/2 teaspoon black pepper corns
2 shallots - finely sliced
1 medium carrot - peeled & finely sliced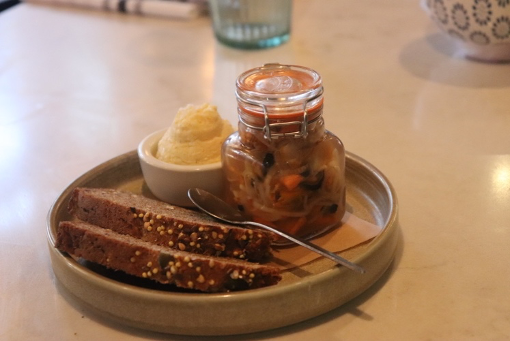 Method
Heat a saucepan with a tight fitting lid
When hot, add the cockles & mussels, white wine and close the lid
Shake the pot a couple of times
When the shells open after approx. 2mins strain off the shellfish reserving the cooking liquid.
Measure 100 ml of the cooking liquid. Add the vinegar and sugar and bring it to the boil with the peppercorns
Cool all to room temperature
Remove the cockles and mussels from their shells and add to the cooked pickle along with the shallots and carrots
Seal in a jar and keep for up to 2 weeks.
Ingredients for horseradish butter
750 ml cream
200 g butter at room temperature
3 tablespoons horseradish cream
freshly milled black pepper
sea salt
zest of 3 unwaxed lemons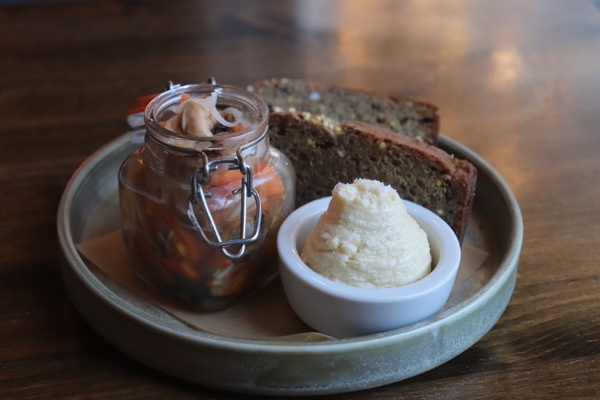 Method
Beat the butter, cream and horseradish cream in a bowl with a whisk
When the mix is white and fluffy add the zest of the 3 lemons
Season with sea salt and freshly milled black pepper
To Serve
Place the horseradish butter into a ramekin and serve at room temperature with a (small) jar of the pickled cockles and mussles and some freshly baked soda bread.
Enjoy!
Don't forget to complete our Questionnaire (5-10 mins)

Take part in our monthly social media competition for best pic/post and win a €20 voucher for Sustainable Seafood Ireland. Simply upload your pic/post to twitter or instagram and tag us @foodsmartdublin.

Recent Recipes
Below you will find all the recipes we cooked. You can cook them anytime until they are out of season. Information on the seasons can be found in the sustainability section of each recipe or in our seasonality summary chart. Enjoy your sustainable seafood!