Timetables
Due to a system error, some course timetables are currently not viewable on my.tcd.ie, please check your course page (you'll find it under Important Course Information on the undergraduates page) for your orientation timetable if you are studying

Medicine
Occupational Therapy
Radiation Therapy
Physiotherapy
Pharmacy
Nursing (all strands)
Midwifery
Dental Science
Dental Technology
Human Nutrition and Dietetics
Clinical Speech and Language Studies
Engineering
Engineering with Management
Physical Sciences
How to access your timetable
Your personalised timetable for Orientation week events will be available on my.tcd.ie in September when you have accepted your place in Trinity. This timetable is subject to change so please make sure to check it regularly during Orientation week. Follow the instructions below to view your timetable:
1. Log in to my.tcd.ie using the details sent out to you by the Academic Registry during the summer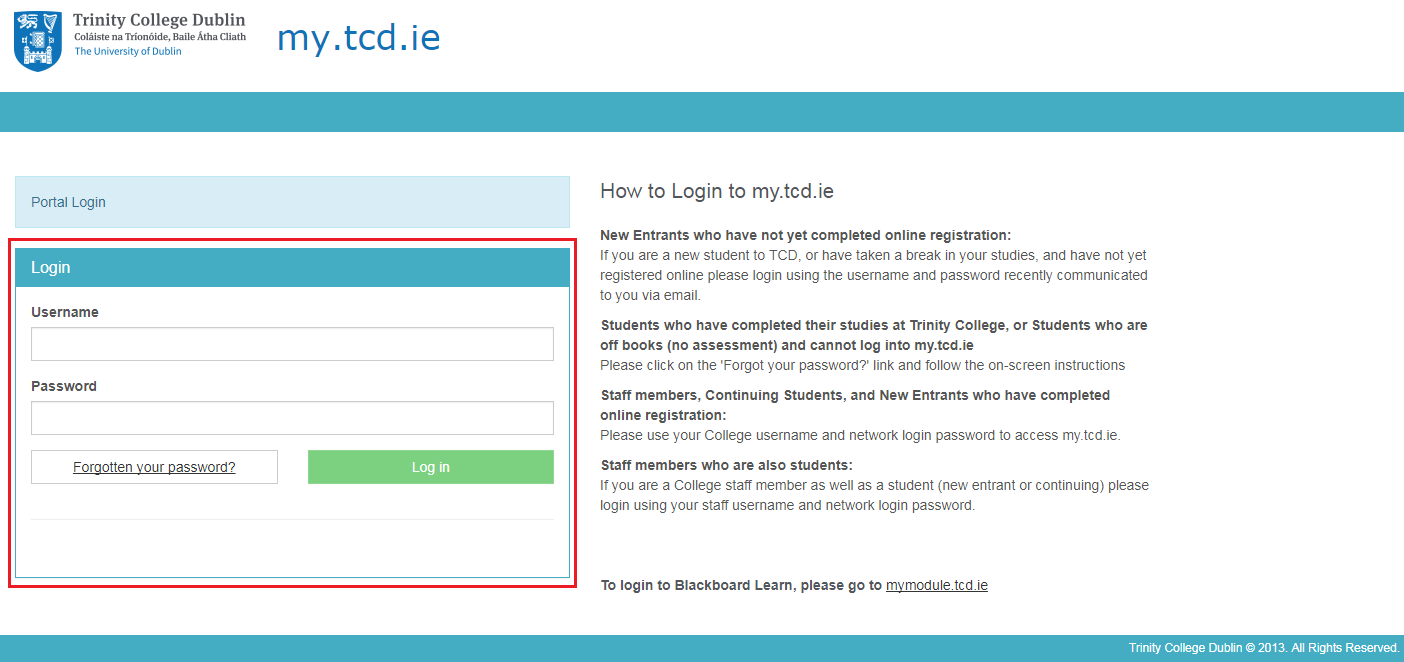 2. Select 'My Timetable' from the dropdown menu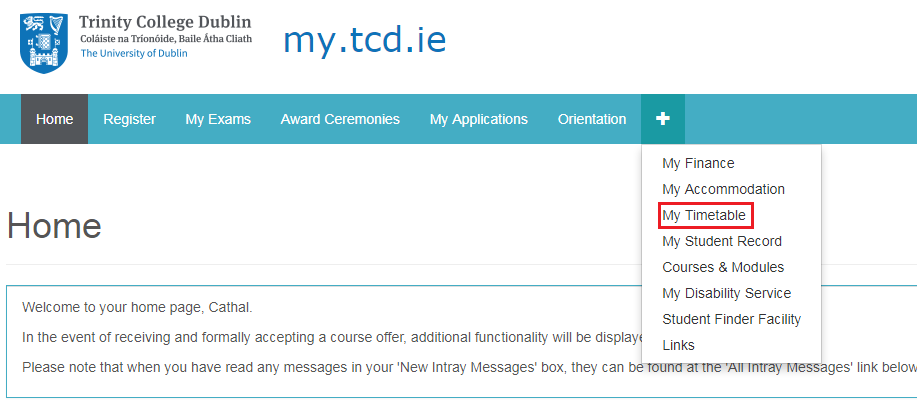 3. Select 'View My Orientation Timetable'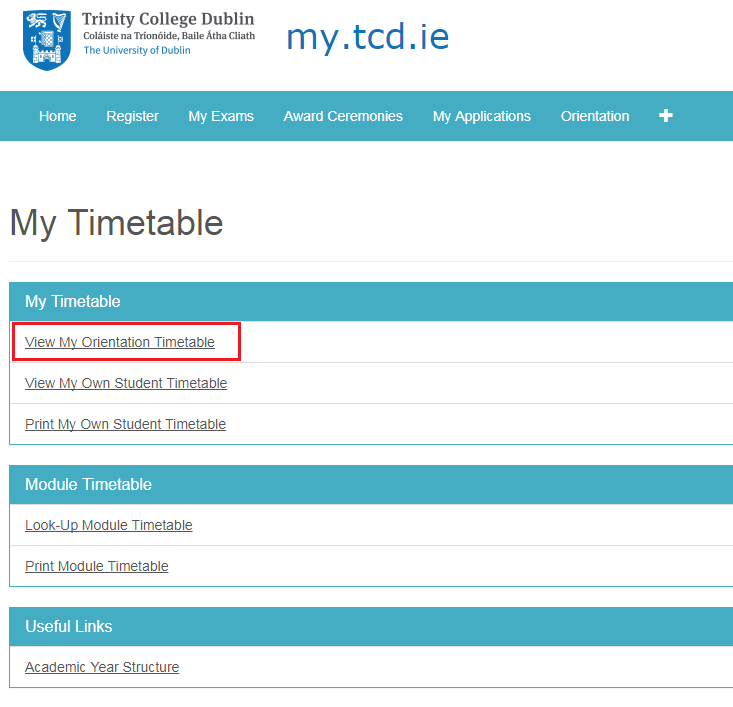 4. If you selected 'View My Own Student Timetable', you can filter it by week to just see your orientation events
Click 'Options' and select Week 2 on the left of the calendar. Orientation takes place in week 2 of the Academic Calendar, just one of many Trinity quirks you'll learn over the next number of years!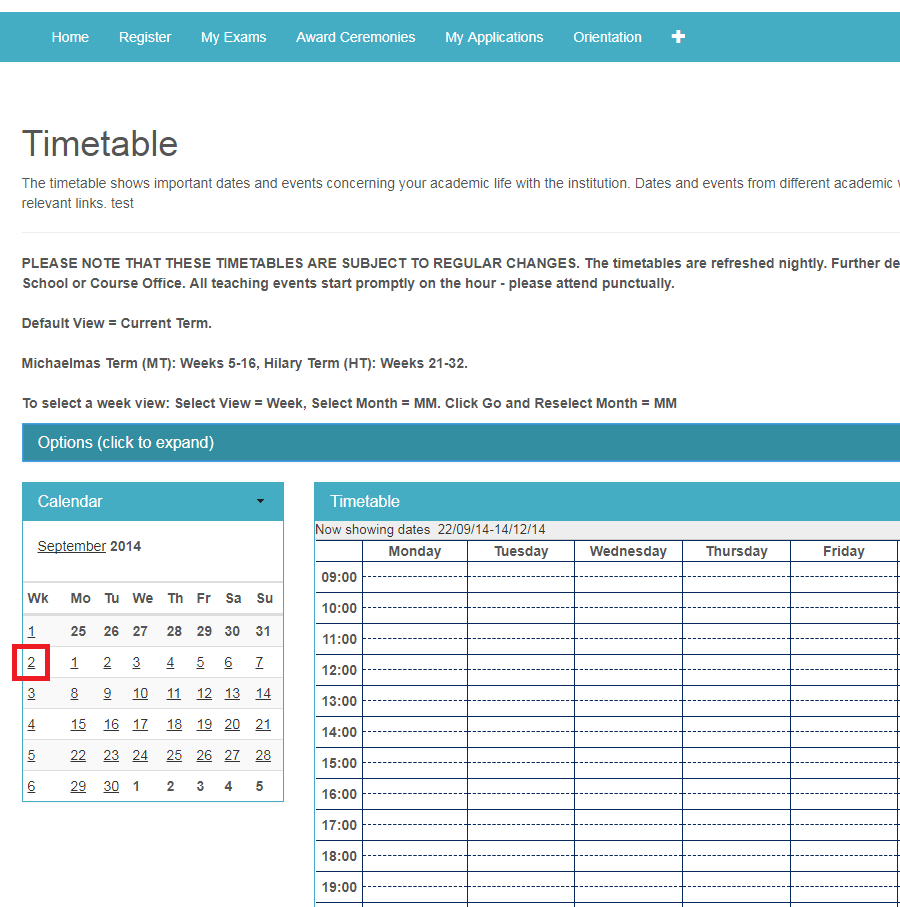 Note: Dental School students have their course orientation session starting on Monday 10 September, please see the details on your course page
If you have difficulty accessing your timetable, please contact transitionoffice@tcd.ie
What's on during Freshers' Week?
Module Code
Event
Description
OR1000
Provost's Welcome
A welcome from the Provost. Please attend on Monday 3rd if your surname begins with A-L, or on Wednesday 5th if it is M-Z
OR11xx
General Orientation Sessions
These sessions will cover student supports and services, how we do things at Trinity and key information to survive your first couple of weeks (where to go, eat, drink, how to manage your money, and, of course, how to study). You must attend both sessions as they cover different things.
OR12xx
Course Orientation Meeting
This session is given by your School to take you through the academic expectations of the year. You'll get a chance to meet some of your lecturers, and find out what kind of classes you'll be taking and how you will be assessed
OR13xx
S2S Mentor Tour
your S2S mentor is a really important person in your first year. They are older students in your course who will meet you to take you on a campus tour, and show you around the Library and Sports Centre, as well as answer all the questions you have about being a student in Trinity.

Your mentor will give you a wristband for you to collect your ID card and get your free re-usable water bottle on the tour so it's really important to attend.

OR10xx
Optional Lunchtime Talks
Lunchtime talks about the Students' Union, Academic Skills, Looking After Yourself and Your Student Journey. These are optional events.
Other Events
You may have more events than these on your timetable, and if you do they are specific to your course. These are also compulsory. Remember you can get the title of any timetable event by hovering over it with your mouse!