Research Institutes
The research themes of the Faculty of Engineering, Mathematics and Science are supported by a set of research institutes and centres that provide the infrastructure needed to support multi-disciplinary research as well as engagement with enterprise and social partners working in partnership with the Faculty's eight schools: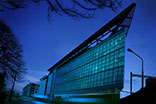 CRANN (Centre for Research on Adaptive Nanostructures and Nanodevices) is Trinity College Dublin's largest research institute, and works in partnership with University College Cork (UCC). We work at the frontiers of nano and materials science developing new knowledge of nanoscale materials, with a particular focus on new device and sensor technologies for the ICT, biotechnology and medical technology sectors, with a growing interest in energy related research.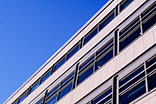 TCIN (Trinity College Institute of Neuroscience) leads brain research in Ireland and is the country's only dedicated neuroscience research institute. TCIN is an interdisciplinary research institute with Principal Investigators from a wide range of disciplines including psychology, physiology, biochemistry, engineering, psychiatry and genetics. The Institute currently comprises some 45 academic and clinician-scientist Principal Investigators and their research groups to a staff complement of approximately 250 researchers.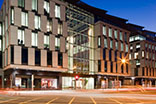 TBSI The Biomedical Sciences Institute was the most ambitious construction project in Trinity's history. The €131 million eleven-storey development (35,000m2) creates a corridor of academic activity and public interaction along Pearse Street. Several defined Centres are located in the Institute - A Centre of Cancer Drug Discovery, a Centre for Bioengineering and Medical Device Technologies, an Immunology Research Centre as well as medical teaching facilities. This collaborative research space will further develop Trinity's leadership position in immunology, neuroscience and cancer, and will facilitate a step-change in the level and impact of research in this field.