Postgraduate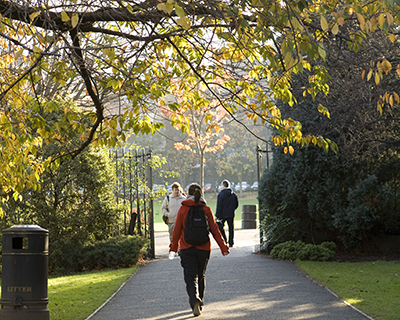 The Faculty of Engineering, Mathematics and Science in Trinity College Dublin, offers a wide range of world-class postgraduate programmes at both Masters and Doctoral (PhD) level. Our renowned interdisciplinary research centres and institutes attract leading researchers in every discipline. Many of our taught Masters programmes can be completed in a single year and are more cost effective in comparison to our international counterparts.
Postgraduate students enjoy the exclusive use of the 1937 Postgraduate Reading Room, with its considerable electronic and printed resources for personal research.
The range of studies on offer is vast and the standard set for postgraduate study is exceptionally high. This combination, together with the range of ancillary facilities in the immediate vicinity of the University, offers an almost unparalleled learning experience to all postgraduates.