Student Testimonials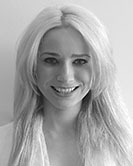 Aoife Considine
MAI Engineering
Being one of the oldest Engineering Schools in the world, Trinity College marries history and legacy with cutting edge research. The structure of Engineering in Trinity means all students spend two years learning the basics of all fields of engineering before choosing a specific stream; Mechanical and Manufacturing, Civil Structural and Environmental, Electrical, Computer, Electrical and Computer, or the newly added Biomedical Engineering. The choice of doing a fifth year and graduating with an MAI Masters degree also puts students on par with European counterparts when it comes to looking for jobs after college.
While engineering might be considered a tough course, the approachable, world-class lecturers and support from a class of like-minded peers have made the past five years some of the most enjoyable of my life. I chose to study Mechanical and Manufacturing Engineering and this has allowed me to develop my interest in design. Trinity's wide array of clubs and societies also meant that I could easily manage my involvement in snowsports, dance, and writing for the college newspaper around my studies. I was even able to draw on my involvement in snowsports and time spent as captain of DU Snowsports to gain inspiration for a design idea for a class project. This design went on to win the Irish James Dyson Award last year.
Engineering is a degree that opens many doors, but engineering at Trinity goes that step further by having an interest in its students. By mixing groupwork and problem based learning with old-school classroom teaching, Trinity provides students with both the skills and knowledge needed in the real world.  As I leave to pursue a career as an engineer with Transport for London, I have Trinity College to thank for providing me with the experience and expertise that has led to this opportunity.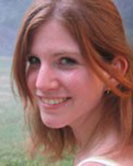 Erin Jo Tiedeken
PhD. Plant Sciences
I graduated with a B.Sc. in Biology in 2010, but I knew immediately that I wanted to pursue a PhD. in Plant Sciences at Trinity College Dublin for two simple reasons; the expertise of the staff and the prestige of the University. The Plant Sciences Department conducts groundbreaking research and trains their postgraduate students for excellent careers.

While at Trinity College, I presented my work at international conferences in Denmark, Norway, and the United States, conducted fieldwork in Spain and Portugal, and mentored undergraduate students. I even travelled to Kenya on a Tropical Ecology field course as a postgraduate supervisor. These are experiences that I was afforded because of the excellence of my own mentors and the resources TCD provides for its postgraduate students.

One of the things I loved about college life it is the vibrant community of postgraduate students. Friendships are formed and a mutual desire for success becomes an integral form of support. We also work together on exciting extracurricular projects. For example, I took part in an outreach group called BiodiversityInOurLives. For our first project we created biodiversity themed beermats and distributed them to pubs all over Dublin. The project was even featured in Science magazine! My time at Trinity College Dublin has afforded me unparalleled academic and personal development. An impressive staff, combined with Trinity College's international reputation for excellence in research, makes the Plant Sciences Department a great place to foster the skills and interests of anyone who is passionate about our natural environment.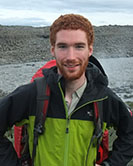 Gavin Kenny
PhD. Geology
My scientific career began at Trinity in 2007 when I entered the general entry Science Course programme. At first I wasn't exactly sure which path I wanted to take in science, but with a clear structure of courses and the help of excellent academic staff, there was plenty of guidance available and it was soon clear that the best course for me was Geology. The unique combination of fieldwork in exotic and remote locations, rigorous and rewarding laboratory work and puzzling over some of the greatest unanswered questions about our planet was a winner for me.

I went on to become a Scholar of the college and win prizes for my undergraduate dissertation and fieldwork on the geology of a small island off the west coast of Scotland, and was lucky enough to receive College's Gold Medal on graduation. Having enjoyed my undergraduate studies so much, I returned to Trinity the following year to begin my PhD researching on whether rock dating from the first 500 million years of the earth's history could have been formed in meteorite impact craters.

During my studies, I have been given the opportunity to travel, meet new and exciting people, and even get involved in the college newspaper, Trinity News. I am extremely appreciative of the wonderful opportunities I have had in Trinity College Dublin.