Study Abroad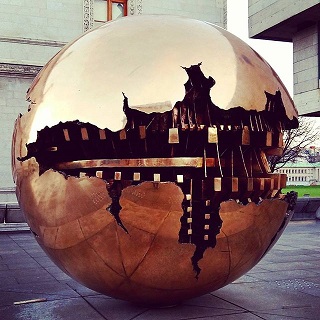 Every year students from all over the world come to study at Trinity College Dublin for a full year or a semester. Trinity's international reputation for academic excellence, unique city centre location and the opportunities available for travel, socialising and personal development are just some of the reasons why international students choose Ireland's leading university. Studying abroad for a portion of your degree is an invaluable experience that will stay with your for the rest of your life. To learn more about the experience of studying at Trinity College Dublin, please visit the Why Trinity section, as well as reading about the Trinity Experience. Learn more here about studying abroad at Trinity. The first step towards a visiting year or semester at Trinity College Dublin is determining what type of application you want to make. There are a number of different options available to you:
If you are a resident of a country outside the European Union and wish to study at Trinity for a semester or year. (Note: This includes all US study abroad students.)

2.Erasmus

If your home university has an Erasmus exchange agreement with Trinity College Dublin and you wish to study for a semester or year.

If you are a resident of a country belonging to the European Union, but do not wish to participate in an Erasmus exchange.