Research Centres
The research themes of the Faculty of Science, Technology, Engineering and Mathematics (STEM) are supported by a set of research institutes and centres that provide the infrastructure needed to support multi-disciplinary research as well as engagement with enterprise and social partners working in partnership with the Faculty's eight schools: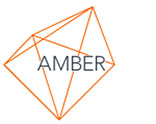 AMBER (Advanced Materials and BioEngineering Research) is a Science Foundation Ireland funded centre that provides a partnership between leading researchers in material science and industry. It is jointly hosted in Trinity College Dublin (TCD) by CRANN and the Trinity Centre for Bioengineering (TCBE), in collaboration with University College Cork and the Royal College of Surgeons in Ireland (RCSI). The centre will deliver internationally leading materials research that will be industrially and clinically informed with outputs including new discoveries and devices in ICT, medical device and industrial technology sectors.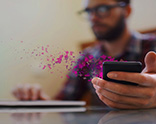 The ADAPT research centre focuses on developing next generation digital technologies that transform how people communicate by helping to analyse, personalise and deliver digital data more effectively for businesses and individuals. ADAPT researchers are based in four leading universities: Trinity College Dublin, Dublin City University, University College Dublin and Dublin Institute of Technology. ADAPT's transformative tools allow you explore video, text,speech and image data in a natural way across languages and devices, helping companies unlock opportunities that exist within digital content to re-imagine how to connect people, process and data to realise new economic value.
CONNECT is the world leading Science Foundation Ireland Research Centre for Future Networks and Communications. CONNECT is funded under the Science Foundation Ireland Research Centres Programme and is co-funded under the European Regional Development Fund. We engage with over 35 companies including large multinationals, SMEs and start-ups. CONNECT brings together world-class expertise from ten Irish academic institutes to create a one-stop-shop for telecommunications research, development and innovation.