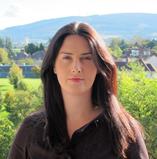 Dr Carole Holohan
Assistant Professor in Modern Irish History
Research Interests
I am a social historian currently focused on the history of poverty in modern Ireland. My research examines the social history of the sixties (or long 1960s) and I have published on the history of youth and the history of poverty in this period. I am interested in social issues at the level of national and international discourse (including how these interact) and in terms of personal experience. My work to date explores the nature of social change in Irish society during a period of accelerated and self-conscious transition. Prior to my arrival at Trinity College I held an Irish Research Council Postdoctoral fellowship at University College Dublin and a teaching fellowship at St. Patrick's College Drumcondra. I also led a research project at Amnesty International Ireland that focused on human rights accountability in Ireland.
I am an Executive Secretary of the Irish Association of Professional Historians (IAPH) and a member of Transnational Ireland and the Women's History Association of Ireland. 
Select Publications
Books
Reframing Irish youth in the sixties (forthcoming)
Articles/Chapters
'Conceptualising and responding to poverty in the Republic of Ireland in the 1960s: a case study of Dublin' in Social History (in press, Spring, 2016)
'A powerful antidote? Catholic youth clubs in the sixties', in Catherine Cox and Susannah Riordan (eds), Adolescence in Modern Irish History (Basingstoke, Palgrave Macmillan, 2015).
'Challenges to social order and Irish identity? Youth culture in the sixties' in Irish Historical Studies, vol. 38, no. 151 (2013) pp. 389-405.
'John Charles McQuaid and the failure of youth sodalities, 1956-61' in Colm Lennon (ed.), Honouring God and community: confraternities and sodalities in modern Ireland (Columba Press, Dublin, 2012).
'More than a revival of memories? 1960s youth and the 1916 Rising' in Mary Daly and Margaret O'Callaghan (eds), 1916 in 1966: commemorating the Easter Rising (Dublin, Royal Irish Academy, 2007)
Teaching and Supervision
I have taught a wide range of courses on nineteenth and twentieth century Ireland. At Trinity I teach on the survey course 'Ireland under the Union 1801-1922' and offer a specialist year-long course 'The Republic of Ireland and long 1960s'. I also contribute to modules on the M.Phil in Modern Irish History and supervise dissertations. I welcome research students interested in the social history of twentieth century Ireland.
Contact Details
Room 3110
Department of History
Trinity College
Dublin 2
Telephone: +353 1 896 1011
Fax: +353 1 896 3995
Email: holohaca@tcd.ie