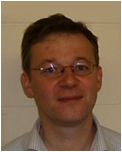 Dr. Robert Armstrong
Associate Professor in History
Research Interests
My research focuses on early modern Ireland and Britain, particularly the religious, political and intellectual history of the seventeenth century. Having worked on the wars in Ireland and Britain in the 1640s, one of my main areas of study at present is on the efforts to broker peace in the midst of those conflicts. I also have a research interest in the history of Protestant religious dissent in Ireland, and especially the history of the Presbyterian community. My ongoing interest in the history of imperial Britain is reflected in my undergraduate teaching.
Select Publications
Books
Protestant war: the British of Ireland and the wars of the three kingdoms (Manchester: Manchester University Press, 2005), pp. viii + 261.
Presbyterian history in Ireland: two seventeenth-century narratives (Ed. with Andrew R. Holmes, R. Scott Spurlock and Patrick Walsh; Belfast: Ulster Historical Foundation, 2016), pp. xxxv + 236.
Christianities in the early modern Celtic world (Ed. with Tadhg Ó hAnnracháin; Basingstoke: Palgrave Macmillan, 2014), pp. xiii + 254.
Insular Christianity: alternative models of the church in Britain and Ireland c.1570-1700 (Ed. with Tadhg Ó hAnnracháin; Manchester: Manchester University Press, 2013), pp. x + 278.
Intelligence, statecraft and international power (Ed. with Eunan O'Halpin and Jane Ohlmeyer; Dublin: Irish Academic Press, 2006) pp. xviii + 246.
Community in early modern Ireland (Ed. with Tadhg Ó hAnnracháin; Dublin: Four Courts Press, 2006), pp. 240.
Teaching and Supervision
My teaching concentrates on seventeenth-century Britain, and on the history of Britain's imperial involvement with the wider world. I co-teach a Senior Freshman module on the history of European imperial engagement with the wider world between the 1860s and the 1980s. At Sophister level I teach a List 1 module on 'Revolutionary Britain 1678-1707' and a List 2 module on 'Empire, culture and community: imperial Britain in the eighteenth century'. I also offer a module on the M.Phil programme in Early Modern History entitled 'The war of ideas in the English Revolution'. I supervise postgraduate research in a number of fields of seventeenth- and eighteenth-century Irish and/or British history, principally political ideas, religious and social history and popular politics.
Contact Details
Room 3115
Department of History
Trinity College
Dublin 2.
Telephone: +353 1 896 1577
Fax: +353 1 896 3995
Email: armstrrm@tcd.ie