Trinty Civic Engagement Award
Nominations for 2021 have been extended to Monday 19th April 2021
The Trinity Civic Engagement Award (formerly the Registrar's Civic Engagement Award) aims to recognise exceptional contributions made by staff to civic engagement, advancing our goal to benefit the public good. It acts as an inspiration to others and a means of highlighting such valuable work.
2021 Awards Process
The Trinity Civic Engagement Award recognises members of Trinity staff who have demonstrated outstanding achievements in engagement with wider society in their teaching and/or research; those who have played an active role in civic engagement in Trinity either through community based research and/or community based learning. Nominations are open Tuesday 6th April until Monday 19th April Invited applications to be returned by 5th May 2021 and the form can be found in this RSS link NB if your password has changed since you last logged on you will need to re-register to the system.
"Through our teaching, research and public engagement, we courageously advance the cause of a pluralistic, just and sustainable society. (Strategic Plan 2020-2025)
The Award aims to recognise exceptional contributions made by staff to civic engagement, advancing our goal to benefit the public good. Nominations are sought to recognise the work of colleagues that contributes to engaged research and/or engaged teaching, addressing societal needs while providing opportunities to members of our community (staff and students) to become engaged citizens. Work that in turn raises public awareness of a University embedded in and working with society.
The award will honour staff members who have distinguished themselves in their work, and acts as an inspiration to others and a means of highlighting such valuable work.
Winners and their nominators will be invited to an award ceremony that will take place during Trinity Term,  hosted by the Registrar.
Nominations/Applications
There will be a two step process: Nomination of individuals or teams by staff or students, followed by invitation to appropriate nominees to submit an application. Nominations for the 2021 Trinity Civic Engagement Award will be open on 6th April 2021 Please nominate online through this form (MS Word) by 19th April 2021. Nominees will be invited to complete an application through the form hosted on the RSS between 19th April and 5th May 2021. Please email completed application forms to scamero@tcd.ie.
The Review Panel
The review panel will be chaired by the Dean of Students and comprises selected members of the Engagement Advisory Group, including a community organisation member and a representative of the student body.
Eligibility
Nominees must be current staff members, either academic or non-academic. Individuals or teams may be nominated. Nominated teams may include collaboration with external bodies (other Universities and/or community groups) but the a Trinity member of staff must hold a leading position in the project.
Nominees for the Civic Engagement Awards must demonstrate excellence in the three criteria laid out below.
Criteria
Demonstrating a significant impact in the creation and development of a just society (local, national, and/or global). Clear articulation of how impact is measured in this area would benefit the application.
Embedding the values of equality, pluralism, and sustainability in your research and/or teaching. Consider some of the following themes: strengthen community, promote student life, renew the Trinity education, activate talents, build valuable partnerships, engage wider society, demonstrate institutional leadership, secure Trinity's (and wider society's) future. Please write a brief overview of how you have created a legacy with this work. Selective documentation that supports this is welcome.
Communicating the impact and significance of your research and teaching in the public sphere.

Nominator
Nominations are welcome from all current or former faculty and staff.
Nomination
Nominators are requested to complete a simple which includes a brief summary of the nominee's contribution, with reference to the stated criteria (maximum of 300 words). Please highlight how the nominee(s) has/have distinguished themselves through the creation of innovative educational opportunities, the strengthening of the University's academic mission and strategy in relation to community engaged research, teaching and learning, and/or public engagement. Closing date for receipt of nominations by email to scamero@tcd.ie is extended to 19th April.
Application Materials
Nomination formexplicitly detailing the nominee's accomplishments and reputation as they relate to the award.
Application to be completed via RSS Portal and sent to scamero@tcd.ie by by 30th April 2021.
Biographical information of the nominee or a CV, not to exceed 2 pages and to include the education, employment, membership in professional societies, honours and awards, professional and public service etc., of the nominee as they relate to community based research, community based learning and/or public engagement.
Further Information
If you have any queries about the Trinity Civic Engagement Award please email scamero@tcd.ie.
A video interview with 2020's recipient can be found below.
Registrar's Civic Engagement Award Recipient 2020 -Dr Rachel Hoare, Dept French, School of Languages, Literatures, and Cultural Studies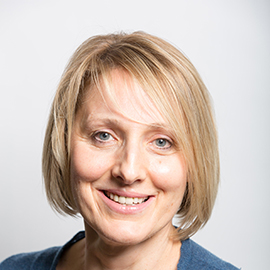 As her nominator so clearly states, "[Dr Hoare's] keen ear for the voices of immigrants, in particular children, in Ireland means not only that their lives are demonstrably improved by her civic engagement and scholarship, but also that our common social fabric is strengthened. Through her ability to incorporate civic virtues into her scholarly life and in turn deploy her multiple gifts as a practitioner in ways that are innovative, humane, and socially beneficial Dr. Rachel Hoare is much deserving of this award and I nominate her with gratitude for her work. "
This year, we are celebrating and highlighting the wonderful work of Dr Rachel Hoare with a video where she will discuss with the Registrar her work in art psychotherapy assisting unaccompanied and separated children seeking asylum in Ireland. Her application was singled out by the review panel, not only for its direct impact in working with the children in this situation, but also for the many ways in which the learnings from the work and experience are shared; through the development of professional training, teaching, academic dissemination and participation in creative arts projects.
2020 Applicants
Ms Claire Poole & Ms Michelle Leech
Mr Conor Courtney, Dr Joseph Roche, & Dr Mairead Hurley - PROBE
Dr David Fennelly
Prof Jane Ohlmeyer- Trinity Long Room Hub
Ms Noreen O'Shea - NEST
Prof Anna Chahoud
Dr Frederique Vallieres
Dr Ruth Brennan
The quality and valuable impact of all of the initiatives that went forward to full application (
all described below
) made the task of selecting a single awardee impossible for the review panel so this year joint awardees were announced, going to two separate initiatives addressing different aspects of intellectual disability:
2019 Nominations and Awardees

The second annual Registrar's Civic Engagement Award was announced at a reception in Regent House on June 18th. Thirteen nominations were received from across the three Faculties showing the breadth of civic engagement activities and the variety of ways the College works with our wider communities.





Professor Michael Shevlin, Director of the Trinity Centre for People with Intellectual Disabilities (TCPID) The IDS TILDA research team (Intellectual Disability Supplement to The Irish Longitudinal Study on Ageing) led by Prof Mary McCarron

Prof Michael Shevlin, Director of Trinity Centre for People with Intellectual Disabilities, Joint Awardee

In the words of his nominators, Michael Shevlin is an inspirational leader of educational and social inclusion in Ireland. He has been to the fore of every major development in relation to special educational needs and inclusion in Irish education. As Director of TCPID he has established an educational and work readiness programme that is of national significance, and international repute. The programme has been designed to equip young people with intellectual disabilities with the requisite education and training for independent living (see https://www.tcd.ie/Education/news/ireland-funds/) . The core mission of the TCPID is to address the educational disadvantages experienced by people with intellectual disabilities through the provision of a high-quality programme designed to enhance the capacity of learners to participate fully within society.   The Centre has established a national network of higher education providers and business partners to develop its mission and it engages with national policy makers in order to address the systemic barriers experienced by people with intellectual disabilities in achieving successful post-school lives. It is a founding member of a European network of higher education providers committed to the establishment of equal opportunities for education and societal participation for people with intellectual disabilities. 
Addressing the United Nations Sustainable Development Goals and fulfilling the obligations from the United Nations Convention on the Rights of People with Disabilities, TCPID has adopted a Theory of Change approach and has developed a prototype in Trinity comprising a strong educational foundation (Level 5 Certificate)  nested in a series of business and community partnerships (n=24) that can be replicated both nationally and internationally, thus helping to reshape national educational policies in relation to intellectual disabilities and enabling Ireland to make a significant contribution to reducing inequality in education.

TCPID Graduate EY blog TCPID Irish Times Article Mark's Story with Ireland Funds and EY

Intellectual Disability Supplement to The Irish Longitiduinal Study on Ageing (Team) (IDS TILDA), Joint Awardee

Principal Investigator: Professor Mary McCarron, School of Nursing and Midwifery.
In 2019, Professor McCarron, as Principal Investigator, won the inaugural Health Research Board Impact Award, recognising  IDS-TILDA as a national exemplar of engaged research. Established in 2007, IDS-TILDA is the first study in the world to directly compare the ageing experience of people with an intellectual disability to the general population.  Before the establishment of this study, only minimal information was available on the prevalence and incidence of disease, in addition to the economic and social well-being of adults with intellectual disability in Ireland. 
People with an intellectual disability are living longer, but continue to experience significant health disparities, with the average age of death 19 years younger than for the general population. Health problems often go unrecognised and unmet, as people with an intellectual disability are often absent from the decisions that affect them the most, including financial and retirement planning, choice of residence and desired levels of care.
IDS TILDA has demonstrated significant impact through engaged research with the following highlights:

The project has built partnerships with people with intellectual disabilities, their carers and service providers to inform research priorities and co-create accessible research materials. People with intellectual disability  also serve as research ambassadors and train students and interviewers.
In 2018, IDS-TILDA was selected as the national exemplar of public involvement in research by the Horizon 2020-funded SPARKS Exhibition at Science Gallery Dublin. 
In 2017, IDS-TILDA was selected as a national exemplar of engaged research by Campus Engage.
Outputs include peer-reviewed journal articles, accessible reports, and video dissemination using actors with intellectual disability.
IDS-TILDA provides the evidence-base for policy, strategy and standards documents.

Other 2019 Nominations

Dr Brendand Browne and Dr David Mitchell, School of Religion

Brendan Ciarán Browne holds an LL.B and LL.M in Law, and Law & Human Rights from Queen's University Belfast. His research is heavily focused on Northern Ireland and Palestine where he spends time travelling regularly to conduct fieldwork with children and young people growing up in the West Bank. He has received research funding for his work both internally at TCD and beyond, by the Independent Social Research Foundation and the Wellcome Trust. David Mitchell's research interests are in contemporary Northern Ireland politics, peace processes, and sport and peacebuilding. Together they utilise their post-conflict, cross-border setting in teaching Trinity's Belfast-based MPhil in Conflict Resolution and Reconciliation; contributing to social justice and public understanding within that context through volunteering and research; and developing mutually-beneficial relationships between Ireland and other conflict-affected societies. Their links with the R CITY youth project in Ardoyne (one of the most conflict-affected areas of Northern Ireland) illustrate the multi-directional impacts of their civic engagement.

The public events that they organise straddle the academic, policy and community spheres, for example, a conference to mark the 20th Anniversary of the Good Friday Agreement, held in Trinity (funded by the Political Studies Association of Ireland and Faculty Events Fund), which served as a showcase for many of their civil society partners. In Belfast within the last two years, they have hosted 18 separate meetings with politicians, officials and civil society representatives from conflict arenas around the world – South Korea, Palestine, Turkey, Colombia, and Georgia – seeking to understand the Irish peacemaking experience. Additionally, Dr Browne secured funding for a Visiting Professorship in 2018 to bring Dr Munir Nuseibah to Ireland on a speaking tour. This further cemented the strong links between Trinity and Al Quds University, which has been recognised by way of signing of an MOU - the first of its kind between Trinity College and a Palestinian academic institution. Dr Mitchell and Dr Browne have written numerous newspaper and online articles on current affairs (in The Times, Irish Times, New Statesman, The Conversation, Huffington Post) and given broadcast interviews.

ChemEd Group, School of Chemistry

The ChemEd group formed in 2017 for the purpose of expanding and coordinating educational and public engagement activities. The group has organised highly successful large-scale events, coordinate hands on practical activities throughout the year and visit schools all over Ireland.
Large scale events to date include the annual "Careers in Chemistry" day during Science Week where over 400 Leaving Cert Chemistry students come into Trinity from more than a dozen schools. Speakers on the day are a mixture of Trinity Chemistry Alumni and others from partner organisations. In October 2018 the ChemEd group organised the national ChemEd-Ireland conference which saw over 100 secondary school chemistry teachers from all over Ireland come to Trinity for the first time in the 37 year history of the conference.
Hands-on practical events include the Salters Festival of Chemistry where over 50 Junior Cycle students run experiments in the Chemistry labs on a Saturday. Since 2009 members of the group have also run an annual week-long, transition year (TY) programme. Students are introduced to the three main disciplines of chemistry through lectures and workshops which illustrate the importance of chemistry to society. In July the annual TAP Chemistry Summer School also hosts about 20 fifth year students from DEIS schools around Dublin for four days of hands on experiments in the labs. 
Finally, the group also coordinate one of the most successful chemistry outreach projects in Ireland, in partnership with UCC, IT Sligo, CIT, UCD and UL: "Spectroscopy in a Suitcase" delivers workshops to Leaving Cert Chemistry students in 150 secondary schools across every county in Ireland. The Trinity team specifically visits 50 schools in the Leinster region annually, where PhD students talk about their research and offer advice about going to university.

Smart Docklands, CONNECT Research Centre

Launched in February 2018, Smart Docklands was a first of its kind in Ireland, where the municipality and academia have created a dedicated Project Management Office (PMO) to play an independent role amongst multiple stakeholders, from global technology companies to local residents' groups, from academic institutions to international property developers and from the municipality itself to innovative startups and SMEs.

Its objective is to unite SMEs, residents and local government officials who are facing challenges with technology companies who believe they can solve these challenges. The Smart Docklands initiative connects these groups so that they can come up with innovative solutions, test them and improve them collaboratively. An initiative of Dublin City Council and Science Foundation Ireland's 'CONNECT' Research Centre and 'ENABLE' spoke, both based in Trinity College Dublin.
Smart Docklands was initially funded in March 2017 for 1 year with a total of €100k. In April 2018 that was extended to 2020 with another €600k of funding. This has led to a further tenfold increase in investment through further EU funding & media value.

Smart Docklands have created an engagement model for local communities and business owners.

Smart Docklands has facilitated many local engagement sessions including a hackathon with Deloitte & St. Andrew's Resource Centre.

Smart Docklands have hosted several events including the Future of Mobility Festival in 2018 and Ireland's first 3D Data Hackathon.

Smart Dockland's credibility in the global smart city community has attracted many partnerships including a recent pan-European project led by Amsterdam, which will use Euro2020 as an urban 5G testbed and is a key action of the 5GPPP.

Rev. Dr. Julian Hamilton, Trinity College Chaplaincy

Julian Hamilton was nominated for his tireless work to facilitate dialogue in our College community, in the wider community on the Island of Ireland, in Palestine and in Israel, notably through two initiatives which he founded:
Space to Breathe is a leadership programme of conflict transformation through dialogue and exploration of questions in contested spaces. The project fosters initiatives for dialogue and learning among Irish and Northern Irish young adults, as well as in Palestine and Israel. One of the key priorities of the Space to Breathe programme is to facilitate dialogue between two groups of people in conflict that do not often have the opportunity to meet. Another is to encounter what life is like in contested spaces and seek thoughts and development toward practices for peace within ourselves and the respective areas of disruption. The students involved come from Christian, Muslim and Jewish backgrounds, and thus, dialogue and connection happens on a multi-faith, multi-national level. The Good Summit effectively communicates and promotes the significance and impact that social enterprise and corporate responsibility can have in inspiring people to think and act differently on matters of local, national, and global concern in the public sphere. The event provides a space for dialogue and offers a platform for solidarity, new ideas and empowerment that help to make the world a more just and fair place for all.
Both Space to Breathe and The Good Summit lead students to a more active response to 'on the ground realities.' The impact can be seen in examples such as the student who met an entrepreneur at The Good Summit and is now being mentored to start her own NGO social finance business; the student at Space to Breathe who returned for a second year on the program as a developing leader and is now creating her own international peace-engagement program for schools in Israel, West Bank and Ireland.

Dr Diarmuid Rossa Phelan, School of Law


Diarmuid Rossa Phelan was nominated for creating innovative educational opportunities teaching techniques of advocacy, learning and meditation based on his own research and civic engagement; for example, the course Advanced Lawyering Techniques which has received international attention.
He has engaged extensively with the Irish Prison Service over years. Notably, he delivered an eleven-night residential course in Loughan House prison, where a wing of the prison was sealed off to accommodate the teaching team and participating inmates. This was the only course of its kind run in the Irish prison service and one of a few ever run in EuropeDr Phelan has delivered outreach introductory talks in Shelton Abbey and the Prison Officers Association in the Midlands Prison. The ethics and epistemology connected with meditation underscores his approach to jurisprudential topics and criminal justice.
He has engaged for over twenty years in pro bono public advocacy in the Irish courts on behalf of the marginalised in Irish society and on behalf of asylum seekers and refugees seeking to join Irish society. His advocacy and reasoning to achieve these ends has been innovative and drawn on his academic research in European and constitutional law and theory. This engagement has radically transformed the law, for example in referendums and elections, requiring the creation of new legislation and institutions, such as the Referendum Commission following the success of the Patricia McKenna V an Taoiseach case in 1995. He combines research and engagement and brings the benefits back to the classroom in innovative ways.

Dr Mary-Lee Rhodes, Trinity Business School


Dr Rhodes is a founder and co-Director of the Trinity Centre for Social Innovation (CSI) where research is focused on social investment, innovation and impact. Launched in February 2018 the Centre seeks to discover and disseminate new routes to social inclusion, equity, opportunity and productivity through research, teaching, innovation and engagement. Members of the Centre challenge systemic biases and barriers that maintain the status quo for the benefit of the few at the expense of the many. In Dr Rhodes' words, the work aims to "nudge people and institutions away from a purely economic and financial understanding of value and towards a more environmentally and socially embedded assessment of how each of us, individually and collectively, create value".
Dr. Rhodes has served on several government and non-profit Boards in the housing sector, including Simon Communities Ireland and the Housing Finance Agency. She is the Chair of the interim Regulatory Committee for Social Housing in Ireland and sits on the Dublin Docklands Oversight Committee representing Trinity College.
Examples of Engaged Research:
Eppel, E.A., Rhodes, M.L., Complexity theory and public management: a `becoming' field, Public Management Review, 20(7), 2017, 1-11 https://www.tandfonline.com/doi/full/10.1080/14719037.2017.1364414
Conor Mark Dowling, Stephen Diarmuid Walsh, Stephen M Purcell, William M Hynes, Mary Lee Rhodes, Operationalising Sustainability within Smart Cities, International Journal of E-Planning Research, 6(4), 2017, 1-17 http://hdl.handle.net/2262/85173

Martina Mullin, Health Promotion Officer, College Health Service

 
Martina has made an important impact within Trinity and on society more broadly through several projects improving the physical and mental health of the community. She is the co-lead of the Healthy Trinity initiative which aims to make Trinity a site of best-practice implementation of the Healthy Ireland Framework.  To achieve that aim, Martina is working with a number of academics and students to study health behaviours in the Trinity community with a view to comparing them to the broader population. In 2014, collaborating with a number of stakeholders in Trinity, Martina co-ordinated the Tobacco Free Trinity initiative.  Over five years, she and partners facilitated over 15,000 engagements in Trinity to build consensus amongst students and staff to become a tobacco free campus.   Trinity is one of the few 3rd level institutions to evaluate both the process and impact of going tobacco free.  A paper on baseline smoking prevalence has been published in the journal of health. A third front on which Martina is making a lasting impact is in working with partners including the National Transport Authority and Dublin City Council to improve cycling facilities in the city, also conducting a valuable biannual survey of travel modes in Trinity. 

The Schrödinger 75 Team


In 1943 Erwin Schrödinger gave three public lectures at Trinity College Dublin entitled, What is Life? The resultant book had a transformative influence on molecular biology, preceding the discovery of the DNA double helix by Rosalind Franklin, Maurice Wilkens, James Watson, and Francis Crick. In 2018, a conference celebrating the 75th anniversary of Schrödinger's lectures hosted 22 world leading international speakers including six Nobel Laureates: https://www.tcd.ie/biosciences/whatislife/
The gathering addressed the burning issues in biology today, from consciousness to the origin of life. In addition to the 1,200 delegates in attendance at the National Concert Hall including researchers, industry partners, students, and the broader public, It was streamed online to 3,500 viewers. The conference was designed to expose students and the widest possible audience to the latest ideas in the fields concerned.
The Schrödinger at 75 conference exhibited the values of equality and pluralism through its speaker selection and community involvement. With 40 % female speakers of the highest scientific calibre it showcased the value of gender equality. To further highlight the principle of equality, speakers were selected from both early and advanced career stages. It included promising young, leading independent scientists who will undoubtedly contribute meaningfully to their respective fields, including strong candidates for the Nobel Prize in the coming 5 years.

Dr Catherine Darker, Institute of Population Health, School of Medicine


Dr Catherine Darker's research has directly shaped and influenced clinical practice and health policy in Ireland. As a result of a HRB-funded brief intervention trial, the treatment of patients attending methadone services in Ireland has changed. This landmark trial demonstrated that it is possible to reduce alcohol consumption in a methadone-maintained cohort using a brief psychosocial intervention delivered by clinical staff. As a direct result of this research, policy and practice of treatment for methadone patients has changed demonstrably. The associated research paper has become a 'go to' paper for clinicians, drug and alcohol agency staff, researchers, and policy makers.
Catherine has also developed the `Health Equity' module for 4th Year Medical Students. This has been specifically developed to stimulate learning in students and encourage considered analysis of health inequity, its relevance to both their future patients and their own roles as doctors within the health system. The 'Health Equity' module teaches the 'causes of the causes' of chronic diseases (e.g., poverty and its links to smoking, smoking links to respiratory problems).  Without an understanding of the linkage of health inequalities to disease, doctors only view disease as medical and ignore the societal causes and impact of inequalities between populations. Developing this module was a priority for Catherine given the effect health inequity has on health outcomes. This links directly to the UN Sustainable Development Goals of reducing poverty (Goal 1) and inequalities (Goal 10).

2018 Awards

Over 20 nominations were received from across the three Faculties at Trinity for the awards this year, showing the breadth of civic engagement activities and the variety of ways the College works with our wider communities.

There was a huge variety of work that was demonstrated through all of the nominations. From education to engineering, and from science to healthcare, there are myriad ways in which the University is working with and for society through teaching and research initiatives.

Prof Paula Murphy - Registrar

Nominations are sought to recognise the work of colleagues that contributes to engaged research and/or engaged teaching, addressing societal needs while providing opportunities to members of our community (staff and students) to become engaged citizens. Work that in turn raises public awareness of a University embedded in and working with society.

Prize Giving

The college awards the winners €2000 to support them in the advancement of their work and engagement. The award winning work is showcased during the academic year 2018/2019 (in a  manner appropriate to the specific work). Winners and their nominators are invited to an award ceremony that will take place during Trinity Term,  hosted by the Registrar.

Award Winners 2018

Professors from the School of Engineering, Kevin Kelly and Conor McGinn, are the winners of the inaugural Registrar's Civic Engagement Award. The pair are group leaders in the Robotics and Innovation Lab (RAIL) and have been recognised for their outstanding contribution to Trinity's engagement with wider society through their teaching and research.

Robotics and Innovation Lab (RAIL)

RAIL has a mission to be "an application-driven, interdisciplinary research group that is focused on the development of novel and innovative technical solutions that address major societal challenges." The team, led by Professors Kelly and McGinn, inspire Trinity students and involve them in addressing societal needs.

They also engage with and encourage young students - in particular running an Engineering Summer School for girls – as well as interacting with companies and not-for-profit organisations in their engineering projects.

One recent project they led, which had its roots in serving society, was the design of 'Stevie'- an elder-care robot and navigation device for people living with intellectual disability. Their anonymous nominator for the award said:

"They have created a culture of collaborative innovation and an associated ecosystem, where students from secondary school to undergraduate and postgraduate level -- can engage and work with academics, research engineers, private companies and not-for-profit bodies to produce positive societal impact."

8 Short-Listed Projects

Dr Steve Thomas and the Pathways project, Centre for Health Policy and Management, School of Medicine, which has contributed to the Oireachtas Committee on the future of healthcare.
Professor Anna Davies, Chair of Geography Environment and Society for enormous contributions to the management of our environment, in particular community-based sustainability innovations.
Professor Mary McCarron, Dean of the Faculty of Health Sciences, for leading research on the Intellectual Disability Supplement to The Irish Longitudinal Study on Ageing. This innovative project is the first in the world to directly compare the ageing experience, health, social and mental well-being of people with Intellectual Disabilities to the general population.
Professor Carmel O'Sullivan, School of Education, for the project Career Leap working with businesses and the community in the docklands on career readiness and employment, running a successful pilot and now enabling similar projects elsewhere.
Dr Martyn Linnie, School of Natural Sciences, as curator of the Zoological Museum, for its transformation to an engaging space where students interact with visitors. Students are trained to be mediators, in a community education setting.
Cliona Hannon and Professor Brendan Tangney for their leadership of the Trinity Access 21 project, a joint partnership of Trinity Access and Bridge 21, promoting access to third level education through innovation in education, involving colleagues in mentorship and training.
Professor Gareth Bennett, School of Engineering, for his module "Universal Design Innovation", where students work with external groups and organisations to meet specific societal needs through innovative design
Professor Brendan Browne, Confederal School of Religions, Peace Studies and Theology, Course Co-ordinator of the Masters in Conflict Resolution and Reconciliation, for cultivating meaningful community interactions for his students, in both Belfast and Jerusalem.

Special nomination - Dr Fiona Larkan

A special nomination was also made by the colleagues of Dr Fiona Larkan, former Director of the Masters Course in Global Health, who sadly passed away in December 2017. Her colleagues noted Fiona's commitment to the global community by saying: "As one of the founding members of the Combat Diseases of Poverty Consortium, she contributed to raising Trinity's profile as a University embedded in and working within the wider society."