Computer Science and Language (CSL)
Computer Science and Language (BA, 4 years) combines the study of Computer Science, Linguistics and a language of your choice (French, German or Irish), and brings them together in the study of computational linguistics. For full details of this course please see the Computer Science and Language webpage.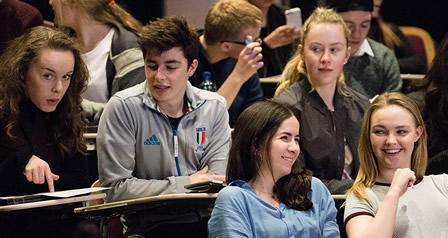 Within the Department of Irish, CSL students take modules in Irish and Scottish Gaelic language, as well as a module in the social history of Irish. The third year of CSL is often spent abroad on the ERASMUS programme. In the past, CSL students taking Irish have spent this year in a Scottish university.