TRiSS Seminar Room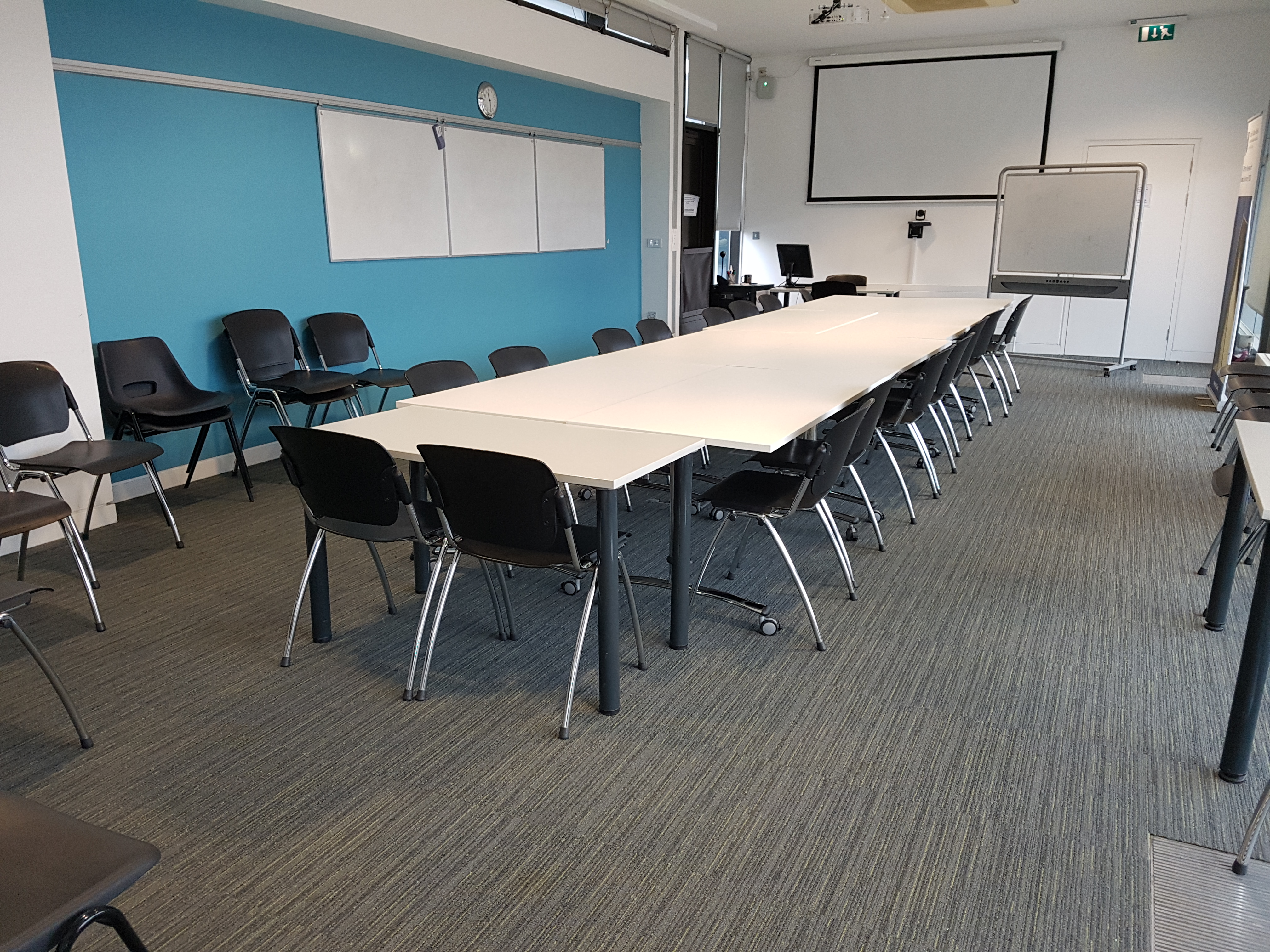 TRiSS hosts a modern high-tech seminar room with capacity for up to 50 people (seated).
The TRiSS Seminar Room is located beside the main TRiSS offices, on the 6th Floor of the Arts Building in Trinity College Dublin. Please refer to map below for actual location in the Arts Building

It hosts a busy calendar of social science-related events throughout the academic year, from weekly semester-long lectures to once off workshops and meetings.

The room can be booked free of charge by TRiSS Member Schools. For non-Member Schools, there is a charge of €25 per hour or €200 for the full day.

The standard setup of the Seminar Room is in conference-style, however it can be rearranged as necessary. Room setup is the responsibility of the user and the room must be returned to the original layout after use. For security, the room is locked when not in use. A key is available from TRiSS Reception. If there is no one at reception, please ask at the Buildings Office on the ground floor of the Arts Building. It is advised to arrive 10 minutes before the beginning of your booking in case of such a circumstance. For an overview, please see the TRiSS Seminar Room Conditions of Use.

Evening events during the week must be over by 9.30pm as the Arts Building closes then. In addition, please note that the Arts Building officially closes on Saturdays at 1pm. For bookings after from 1pm on Saturdays and all day Sunday, the Enquiries Office can organise security for a charge (€80 per hour; minimum of 4 hours for Sunday opening).
All this information is available in the TRiSS Seminar Room Overview document. (You will also find a reference copy in the Seminar Room)
For more information or to book the Seminar Room please contact us.
Map of TRiSS Seminar Room