Student Testimonials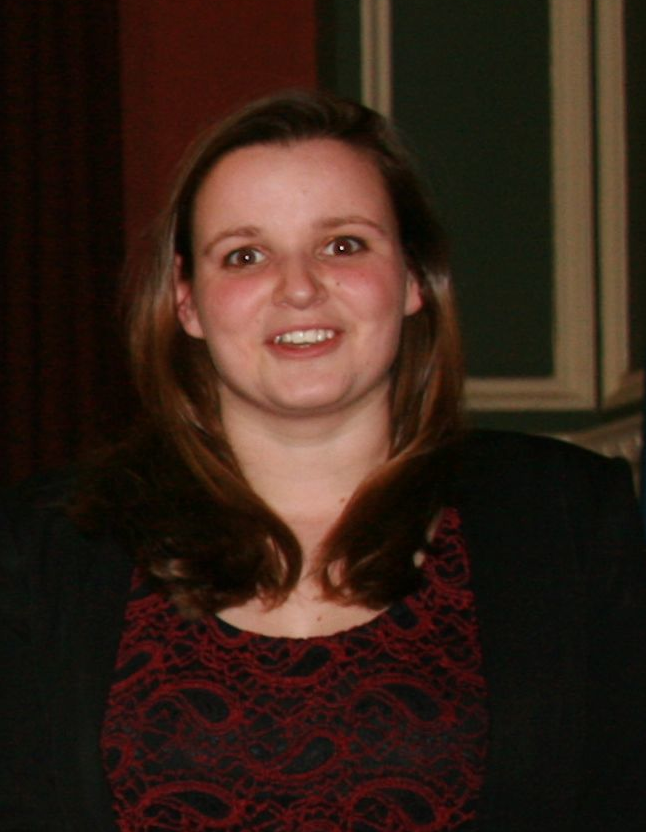 Mide Neary
LL.B.
Moving from second level education was a daunting prospect but when I walked through Front Arch on Freshers' Week I was immediately put at ease. There were hundreds of students in coloured t-shirts around pitched tents promoting an array of different societies and clubs, holding pizza slices for ransom in exchange for society membership fees. I'm an active member of a few societies, including the Law Society and Vincent de Paul and am also currently third year class rep. These are all great ways to get involved and make friends.

The Law School is small and accessible. The lecturers are always supportive and the tutor system is really effective. Students in other years are happy to lend advice (and notes if you're lucky!). I'm hoping to become a solicitor, working in medical malpractice.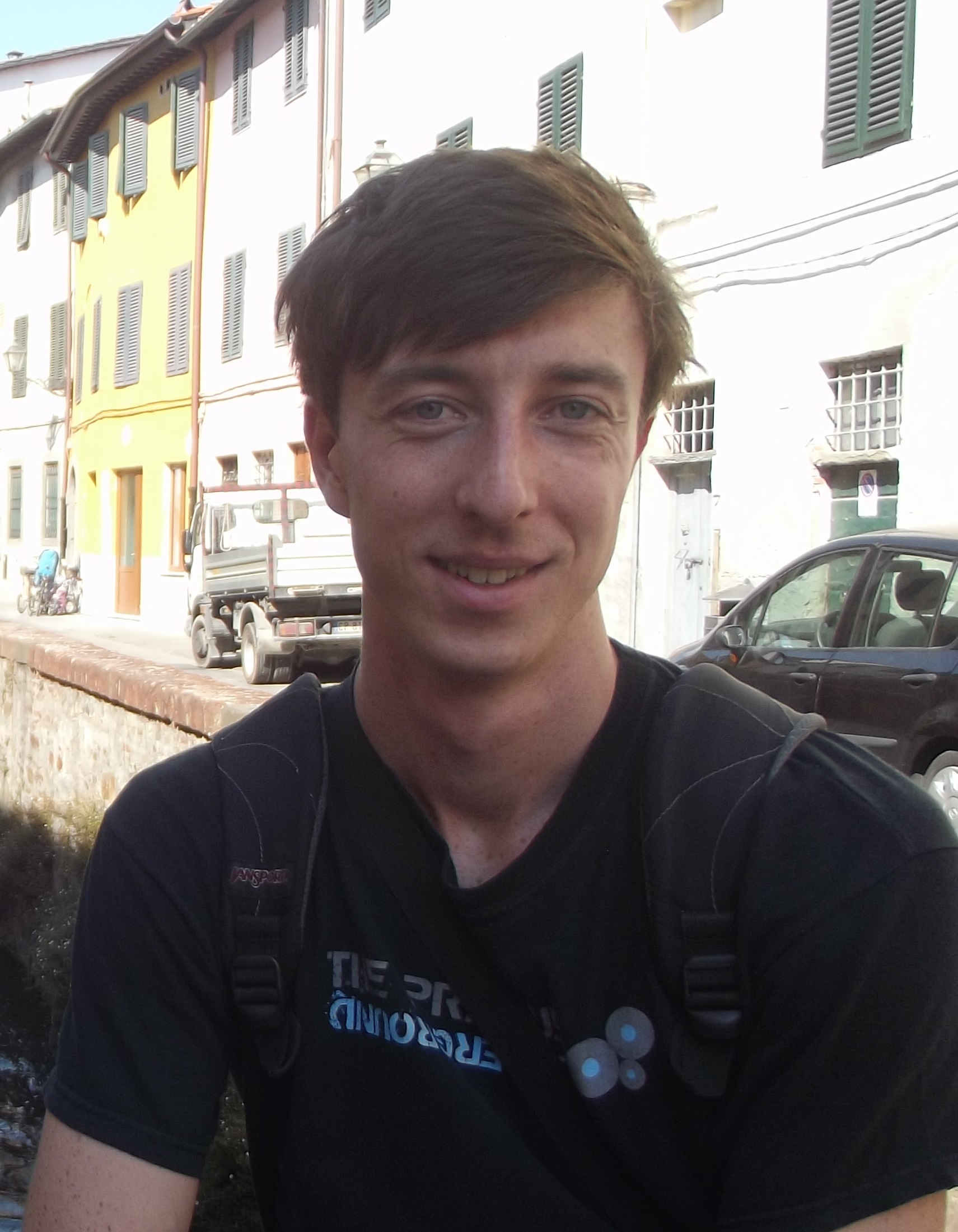 Ben Mitchell
LL.B
Trying to sum up in only a few lines what I enjoy most about Trinity is particularly difficult. The four years that I have spent here as a student have been fantastic for a whole host of reasons. The ultimate aim of any college education is obviously to get a degree at the end and I've found that Trinity is a great place to study, not least because it's a university that make you want to learn. The professors and lecturers are all experts in their fields, which mean they have a passion for their subjects that is infectious.

The college also places a lot of emphasis on student life and while I've been here I've been able to write for newspapers, debate, edit the law review, sit on student committees and compete for the university's sailing team as well as take part in a huge range of other activities. I came into first year with the intention of taking part in everything, but after only a few minutes I realised that was simply impossible as there is literally something for everyone here as there are well over one hundred different societies on offer. Ireland doesn't go in for the Greek life of American universities so our social circles revolve around our interests in sport and extra-curricular; as a law student, the Law Soc is everything to us, from providing parties all around the country to hosting guest speakers.

Trinity has global links with other universities, which gave me the opportunity to spend my third year on exchange to a US Law School. This was a brilliant experience and was one of the most enjoyable parts of my undergraduate education but, for however much I enjoyed it, what I got most out of it was an understanding of what sets Trinity apart as a place to be a student. There is a culture here that I haven't seen replicated elsewhere, which makes it such an exciting place to be a student. I've spent the last year living in the college, right in the heart of Dublin city, in some of the most impressive buildings in the country, so I have seen firsthand the entertainment, friendliness, support and inspiration that Trinity has to offer. From what I've experienced here, I can't recommend it highly enough as a place to study.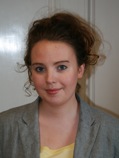 Grainne McAnaney
LL.B
If I am honest, I chose to study Law at Trinity on a bit of a whim. Coming from Northern Ireland, most of my school friends were going to college there or in England and I very nearly did the same. Now in my final year of Law here and I can honestly say I am so glad that I decided to go against the grain and come to Trinity.

Law students are given the invaluable opportunity of studying abroad for the third year of the degree in other world class universities. Studying in the United States gave me the chance to broaden my perspectives on legal issues and also to set up connections and friendships in another country that will last a lifetime.

The lectures, especially in the third and fourth years, are not just aimed at making you pass an exam, but to have a wide and practical knowledge of the subject and to have an inquisitorial approach to what you are learning.

Trinity is an internationally recognised university with world class standards and the Law School is a testament to that. If you are looking to have a great four years, learn about the law from outstanding teachers, and make a lot of friends in the process, then Trinity is the place to be.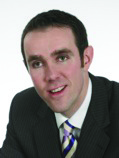 The Hon. Mr. Justice Garrett Simons
LL.B., 1992
My reasons for choosing Trinity were, first, the excellent reputation of the School, and, secondly, the fact that it offered a four-year honours degree course. The course not only allows for a greater choice of modules but also affords an opportunity to study those modules in depth. Your degree is awarded on the basis of your performance in third and fourth year, which is a much fairer basis of assessment than in most colleges. The Law School has a very friendly atmosphere. My lecturers were excellent. I particularly enjoyed the Environmental Law course taught by Professor Yvonne Scannell, and subsequently decided to specialise in planning and environmental law. I have no doubt but that the questioning approach which Yvonne (Scannell) and other lecturers encouraged us to take to legal issues has been of great benefit to me in my practice at the bar. For those students keen to see the legal world in practice the Four Courts are in walking distance from the College and all the cases, with the exception of those which are 'in camera' - look for the sign! - are open to the public, so feel free to wander (quietly) in and listen to the legal arguments. For criminal law and legal skills courses, students are often required to visit the courts and write reports on cases they have attended.

Garrett Simons, LL.B. Garrett graduated with a first class honours degree in 1992. He was appointed a Judge of the High Court of Ireland in 2018. He is author of Planning and Development Law (Thomson Round Hall, Dublin).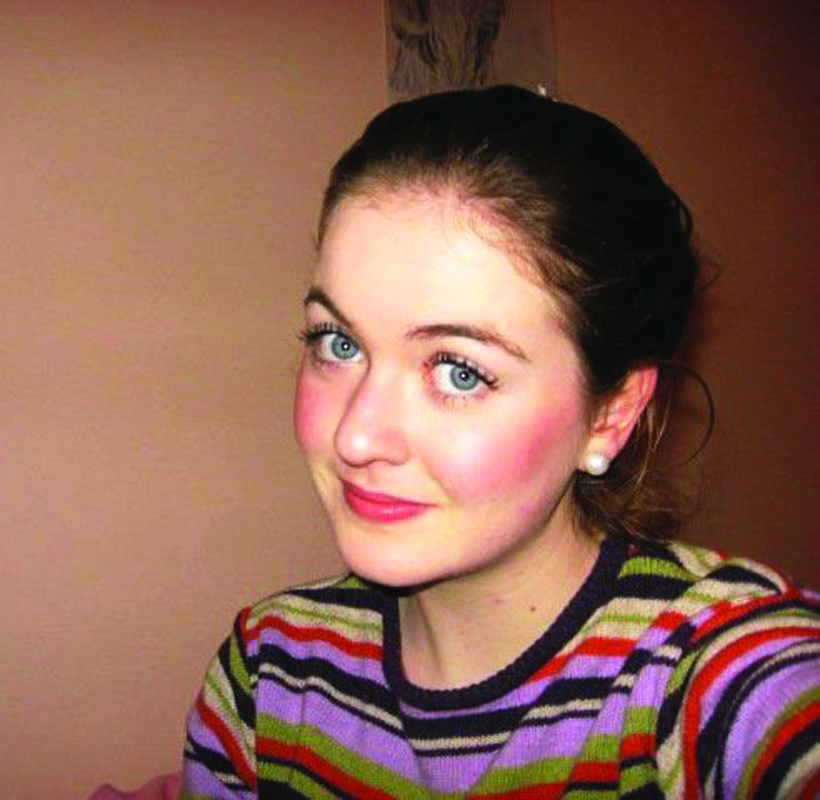 Katie Dagg
Law & French
I chose law because I wanted to study something that effects change in society and to acquire the skill of reasoned argument. I thought the French part of the degree would give a different perspective and I already had a love for the language. Studies show that students learn better in small groups, and the Law and French class of fifteen students is the smallest in Trinity.

I found it a challenge to adapt to the extensive reading required for law at first. However, after a while, I developed a legal frame of mind and began to see that there are two sides to every problem. The French classes are quite easy to follow most of the time and the workload is manageable. I really enjoy the French politics element as it offers a reprieve from the intellectual rigour of law.

I am keeping an open mind about what to do after my degree, but for the moment I intend to undertake a Masters, maybe work in Europe and then qualify as a barrister.
Yewhoan Hong
Law & French
The Law School boasts strong diplomatic relationship with various foreign law schools. I was lucky to have spent my third year in Strasbourg, France. Needless to say, it has been a life changing experience: not only was I able to improve my French, I met some great people from all corners of the globe with whom I made many memories. Within the School there are some great minded people. The friends you make here will last your lifetime. This, on top of everything, has made my time here all the more memorable.
Natalie Barnes
Law & French
was on a course I didn't like for one year, so I can appreciate how the Law and French programme is a very unique and interesting course. I chose it because I loved French in school and had enjoyed the time I spent in France on holidays or learning the language. The course in Trinity is based on French law rather than literature and this really compliments the Irish Law. The course is challenging but not overwhelming once you have a love for French culture and an interest in current affairs or even "The Good Wife" (though all the lecturers will tell you it's not quite as glamorous as that!). Graduation seems so far away but I am planning to keep my options open. I'll choose the necessary modules to gain entry to King's Inns or Black Hall but would obviously love to use French as part of my work in the future. But before all that, what is probably the highlight of the course, our Erasmus to France in 3rd year is just around the corner!
Anne Fitzpatrick
Law & French
I chose to study Law as I have always had a passionate interest in current affairs, debating and the world around me. I sought a career with an international dimension and have had a particular talent for and interest in languages from an early age. The undergraduate degree in Law and French seemed to be the perfect way to combine all of my various interests.

I thoroughly enjoyed my Law and French degree. Having completed modules in Irish law, French law and French language at Trinity during my first two years, I spent my third year abroad at the Université-Panthéon Assas - Paris II, where I obtained a Diploma in French and European law. I enjoyed an amazing year of sightseeing, cultural excursions and soirées in the city of light. I really enjoyed the diversity offered by the degree, in particular, the comparative element and the opportunity to study a civil law system in such detail. The classes on legal translation, French society and politics provided us with a very rounded legal education.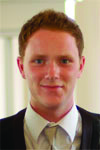 David Hughes
Law & German
The Law and German programme provided me with perspectives on language and on society which I think are unparalleled in any other programme. We had the opportunity to take our knowledge of the German language to degree level, with the help of an extremely competent and thorough German studies department.

The real gem of the Law and German programme is the meeting place between the two disciplines; so few law students in the world are privileged to study a foreign legal system to such a level. We were thoroughly versed in the basics of German law in our first two years, before embarking on the Erasmus programme in a colourful variety of German legal faculties – this year was undoubtedly the highlight of the programme. Upon our return to Trinity, we consolidated our experience by studying four final-year law subjects (in preparation for training as barristers and solicitors) and we polished our written, aural and oral German skills, as well as taking a more in-depth look at the German and European legal systems in a class taught by a prominent German lawyer.

All in all, the Law and German programme was an excellent first step toward a career in any number of areas – and we have found that, with this degree, we have simply strolled through job interviews!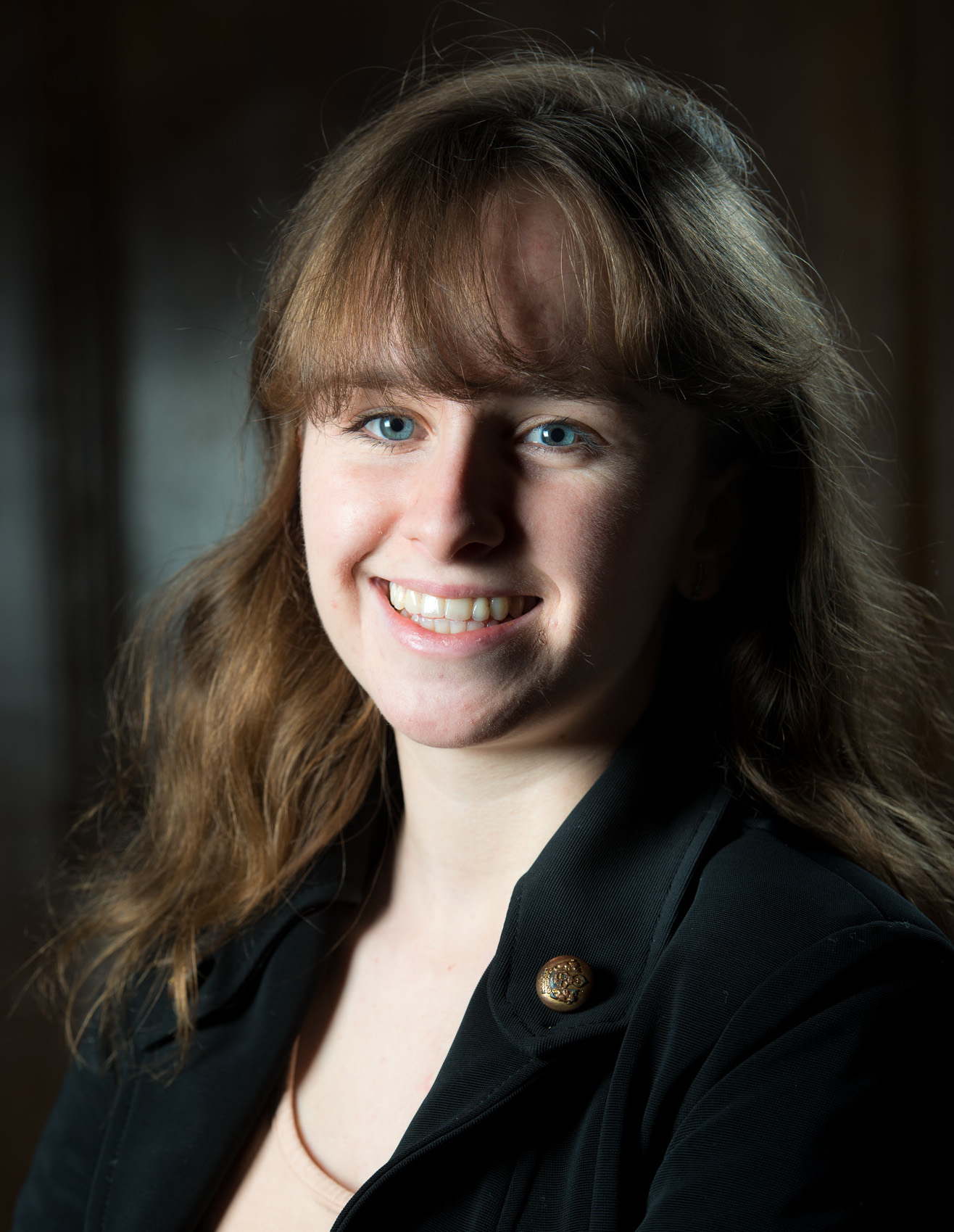 Caoimhe Stafford
Law & Business
For me, the attraction of Law and Business was the breadth of opportunities it offered. The course itself is incredibly interesting and varied, covering subjects as different as constitutional law and marketing, with scope for specialisation in later years. Beyond the classroom, student life in Trinity is unparalleled, and I have enjoyed delving into several pockets of it. Between debating, organising the Trinity Economic Forum and editing the Trinity Law Review I feel that I could have gone down several different paths, and none of them would have been wrong for me. Law and Business gave me the platform to forge my own path.
Lisa Boyle
Law & Business
I'm a third year Law and Business student, from Dublin. I'm currently on exchange in Boston College for the year! I chose Trinity for a number of reasons. The location is perfect, being situated in Dublin city centre! I have met so many new and different people. There are talks and events from the law and business schools every month in college as well as so many societies to choose from (I play in the orchestra). I'm hoping to work in a corporate law firm when I finish and would definitely advise this course and Trinity!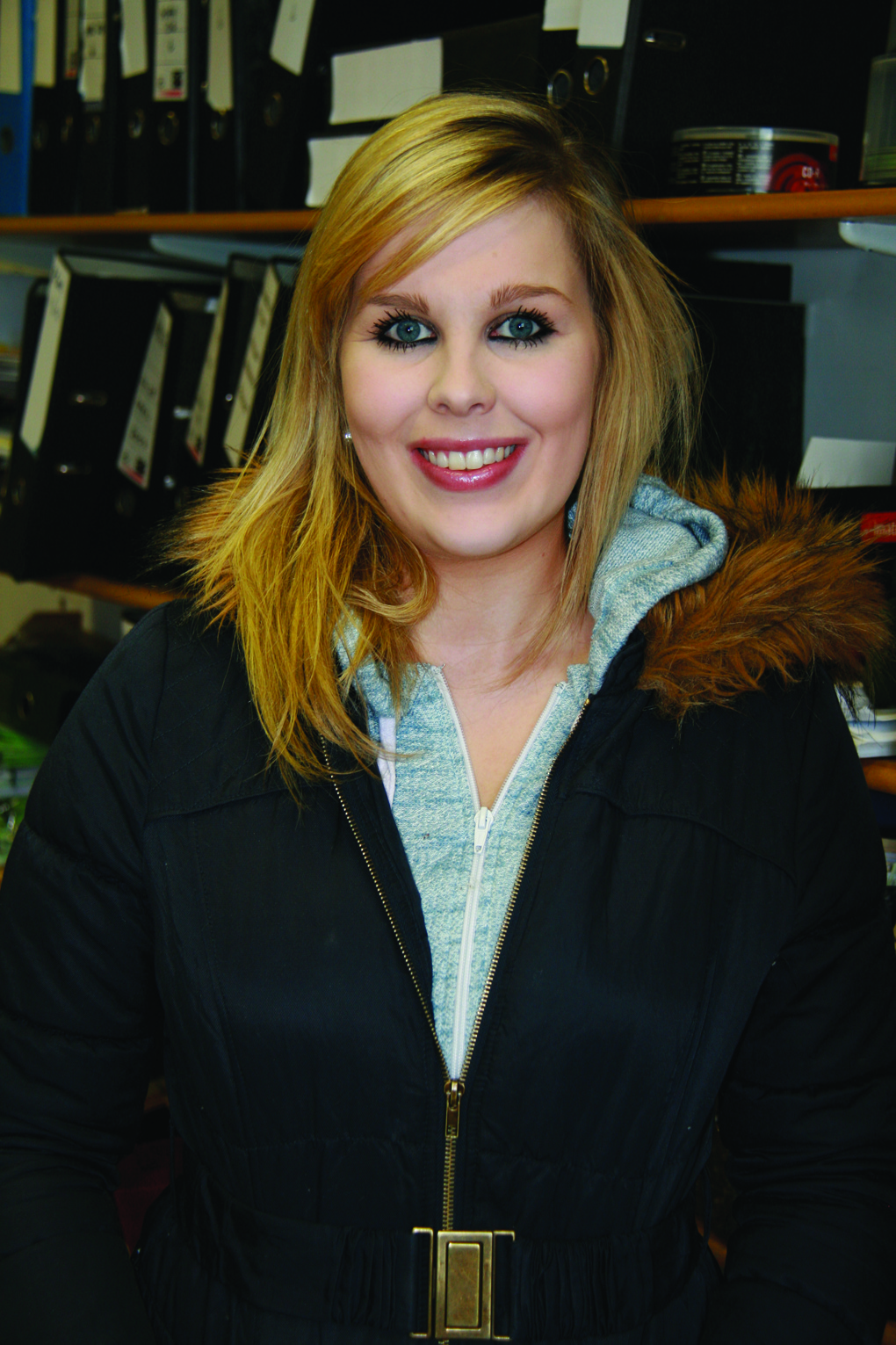 Nicola Griffin
Law & Political Science
I chose to study at Trinity because of the excellent reputation it has, both here in Ireland and abroad. The location in the centre of Dublin appealed to me, as did the beautiful campus, which is steeped in history due to Trinity's status as Ireland's oldest university. New students will find it easy to settle in at Trinity, the College has a very welcoming atmosphere and an extensive network of clubs and societies. This gives students an opportunity to make new friends and get involved in College life from the beginning of their time here.

The subjects of law and political science are inextricably linked, so for me, the opportunity to study them together was very exciting. The subject matter of this course is extremely topical as we are operating at a time of political upheaval, from Ireland's "earthquake" general election in 2011 to the 'Arab Spring' movement for democracy or the worldwide economic crisis, there has never been a more interesting time for studying a course of this nature. I also like the options in terms of future careers that a mixed degree brings because when I was in sixth year in school I had no idea what I wanted to do.

This course offers elements of versatility. The Law School operates its own mentoring programme to help new students adjust to third level, which is an invaluable resource. I would recommend this course to anyone who has an interest in current affairs and who would like their study of law to be informed by a study of politics.
Louise Mulrennan
Law & Political Science
It is very difficult to sum up what I love most about Trinity – from the beautiful historic surroundings and inner city location to the bright and diverse people I meet every day, to the wide range of societies and clubs anyone can join and indeed, the Broad Curriculum in the Law and Political Science degree, University life never stops moving!

The subject matter, hours and high-quality teaching ensure that lectures are relatable, stimulating and accessible for all. It is a course which attracts bright, articulate and diverse people year in year out. The small group size naturally creates a solid foundation for friendships that I know will last well beyond the walls of Trinity.