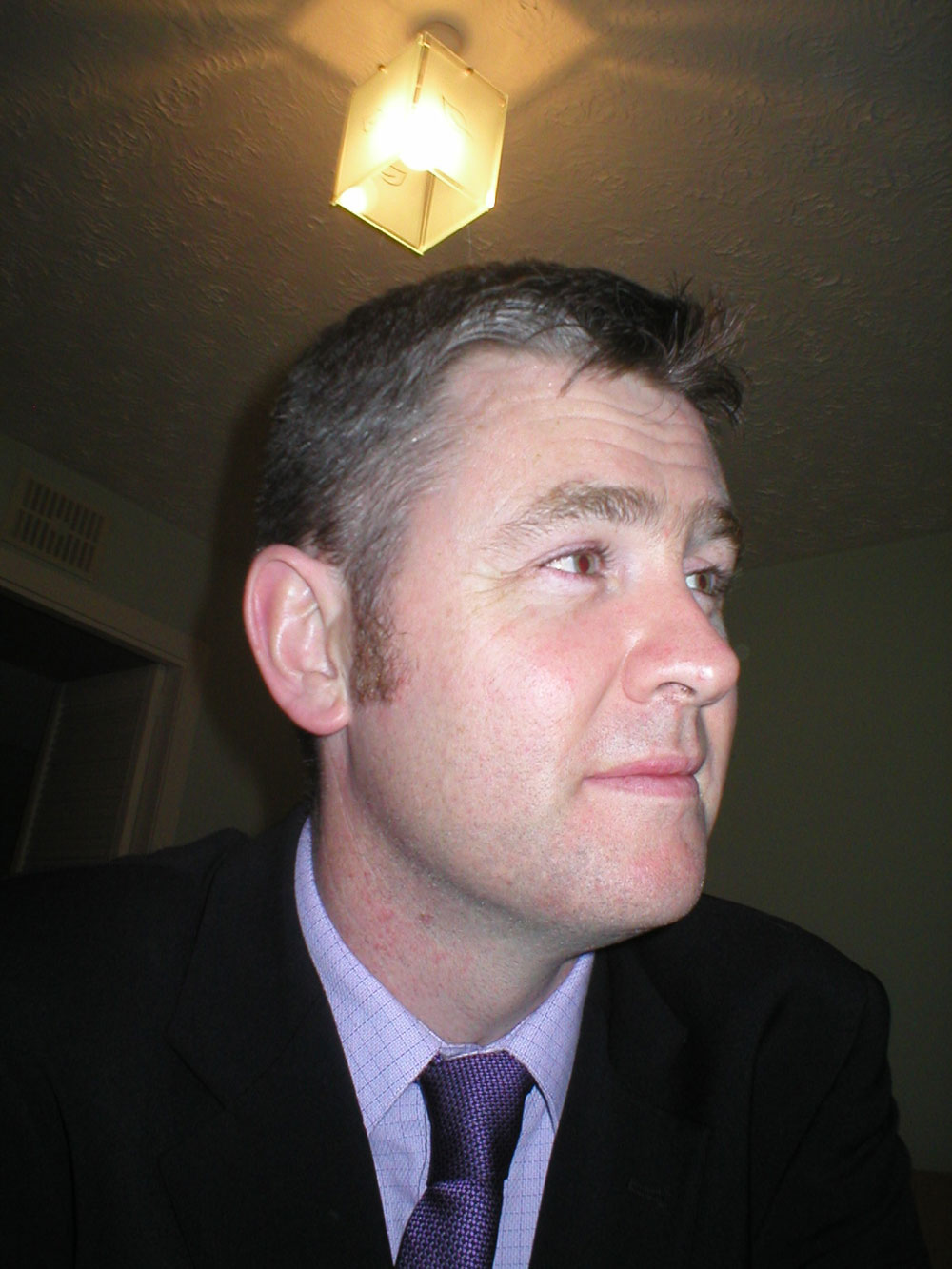 Professor Micheál Ó Siochrú
Professor in Modern History
Research Interests
My primary research focus is on seventeenth-century Irish political, constitutional, urban and military history, from the Ulster Plantation to the Jacobite Wars, situated in a broad European contextual framework. My most recent book examined the Cromwellian conquest and settlement of Ireland and I was Principal Investigator on the 1641 Depositions project and the Down Survey of Ireland Project. I am currently part of the editorial team producing a new five-volume edition of Cromwell's Letters and Papers for Oxford University Press.
Select Publications
Books
God's Executioner: Oliver Cromwell and the conquest of Ireland(London: Faber & Faber, 2009), pp. 316.
Confederate Ireland, 1642-1649: A constitutional and political analysis (Dublin: Four Courts Press, 2008, 2nd edition), pp. 295.
Edited Volumes
Ireland, 1641: Contexts and Reactions – with Jane Ohlmeyer – (Manchester University Press, 2013, 2nd edition paperback, 2015), 286pp.
The plantation of Ulster: Ideology and Practice – with Éamonn Ó Ciardha – (Manchester University Press, 2012, 2nd edition paperback, 2014), 304pp.
Forging the State: European state formation and the Anglo-Scottish Union of 1707 – with Andrew Mackillop – (Dundee, Dundee University Press, 2009), 210pp.
Kingdoms in Crisis: Ireland in the 1640s: Essays in honour of Dónal Cregan (Editor. Dublin: Four Courts, 2000), pp. 288.
Articles/Book Chapters
'The Down Survey and the Cromwellian Land Settlement' in, editor(s)Jane Ohlmeyer , The Cambridge History of Ireland, vol.2, 1550-1730, Cambridge, Cambridge University Press, 2018, pp584 - 607, [Micheál Ó Siochrú and David Brown]
'Rebuilding the past: The transformation of early modern Irish history' , The Seventeenth Century , 2018, p10.1080/0268117X.2018.1445552
'The centre cannot hold: Ireland 1643-1649', in Michael J. Braddick (ed.), The Oxford Handbook of the English Revolution (Oxford University Press, 2015), pp.137-53.
'Civil autonomy and military power in early modern Ireland, Journal of Early Modern History, 15 (2011), p31 - 57.
'Atrocity, codes of conduct, and the Irish in the British Civil Wars, 1641-1653', Past and Present, 195 (2007), pp. 55-86.
'Propaganda, rumour and myth: Oliver Cromwell and the massacre at Drogheda', in David Edwards, Pádraig Lenihan and Clodagh Tait, eds, Age of Massacres: Violent death in Ireland, 1550-1650 (Dublin: Four Courts Press, 2007), pp. 266-82
'English military intelligence in Ireland during the Wars of the Three Kingdoms', in Eunan O'Halpin, Robert Armstrong and Jane Ohlmeyer, eds, Intelligence, Statecraft and International Power (Historical Studies, 25 (2006)), pp. 48-64.
'The duke of Lorraine and the international struggle for Ireland, 1649-1653', The Historical Journal, 48:4 (2005), pp. 905-32.
'Confederate catholics and the constitutional relationship between Ireland and England, 1642-49', in Ciaran Brady and Jane Ohlmeyer, eds, British Interventions in Early Modern Ireland (Cambridge: Cambridge University Press, 2005), pp. 207-29.
Teaching and Supervision
I teach several modules on early modern Ireland. These include the Junior and Senior Freshman (levels 1 & 2) survey courses on Early Modern Ireland, 1500-1800. I also teach a List 2 Honors module on 'The Troubles: Ireland, 1968-1998' and a List 1 Honors module on seventeenth-century Ireland, 'From Rebellion to Restoration'. In addition I teach on the interdisciplinary strand, 'Imagining Ireland I-IV', for the Irish Studies programme. I welcome research students interested in most aspects of seventeenth-century Irish history.
Contact Details
Room 3150
Department of History
Trinity College
Dublin 2.
Telephone: +353 1 896 2626
Fax: +353 1 896 3995
Email: m.osiochru@tcd.ie