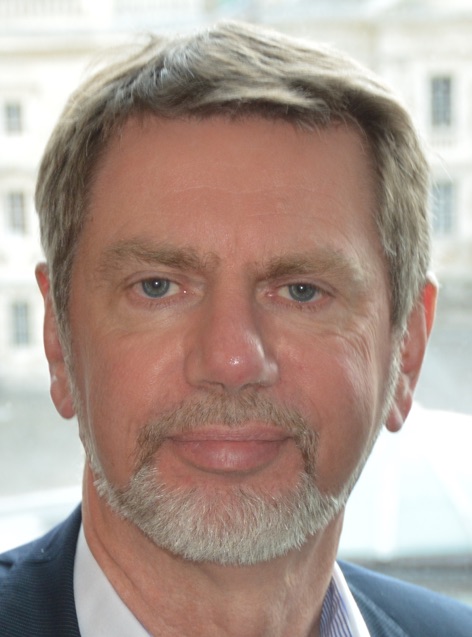 Professor Poul Holm
Professor of Environmental History
Research Interests
My main research interest is North Atlantic fisheries c. 1400-1700, and more generally the interdisciplinary combination of marine science and history. I studied the impact of war on everyday life in Norway, Sweden and Denmark between 1550 and 1914 for my DPhil thesis and have since published on medieval and early modern marine environment, coastal communities, and maritime culture. A special interest area for me are the Viking settlements in Ireland.
I am currently the Director of the Trinity Centre for Environmental Humanities, member of the Royal Irish Academy's Standing Committee for Archaeology, and Vice-Chair of the Humanities class of Academia Europea.
In the past I had the privilege of being the founding Director of the Trinity Long Room Hub, the Arts and Humanities Research Institute (2008-12) and Director of the Digital Arts and Humanities Consortium of Ireland (2011-16). I began my career as a curator at the Danish Fisheries and Maritime Museum and later became Professor at Aarhus University and subsequently at the University of Southern Denmark. Before moving to Ireland I was Rector of Roskilde University.
I take a strong interest in humanities research policy. I served for four years as head of the Danish Research Council for the Humanities and in 2008-9 I chaired the METRIS committee (Monitoring European Trends in Research in the Socio-economic sciences and humanities) for the EU Directorate-General for Research. Between 2015 and 2018 I served as President of the European Alliance of Social Sciences and Humanities.
I am a member of the editorial boards of several academic journals (Humanities, Mariners' Mirror, Global Environment, Journal of Marine and Island Cultures). I have been awarded visiting research fellowships at the University of Cambridge, the Ludwig Maximilian University of Munich, Swedish Collegium for Advanced Study, and the San Cataldo Foundation in Amalfi, Italy. I was a co-awardee of the prize for the Best Research of the Year 2009 by videnskab.dk, a Danish science magazine, and was knighted by the Danish Queen for services to research in 2008. In 2011 the Japanese Cosmos Prize was awarded to the Scientific Steering Committee (of which I was a member) of the Census of Marine Life. I have served as President of three international academic organisations (European Society for Environmental History, the Association for the History of the Northern Seas, and the European Consortium of Humanities Institutes and Centres. In 2015 I was elected a Member of Academia Europaea. For the years 2016-2020 I hold a European Research Council Advanced Grant.
Select Publications
Recent Books
Holm, P. & Brennan, R (2018), Humanities for the Environment 2018 Report-Ways to Here, Ways Forward, Humanities 7, (1), 2018, 1-10
Dag Lorents Aksnes and Poul Holm (co-chairs), et al. (2017), Food from the oceans. SAPEA Evidence Review Report , 1, Berlin, SAPEA, Science Advice for Policy by European Academies, 154pp
Holm, P. & Winiwarter, V. (2017), Climate change studies and the human sciences, Global and Planetary Change, 156, 115-122
Travis, Charles & Holm, Poul (2017), Lessons for the Anthropocene from the Recent Past: Tobacco Use, HIV/AIDS, and Social Transformation. Global and Planetary Change 156, 167-175
Holm, P. & Travis, C., The New Human Condition and Climate Change: Humanities and Social Science Perceptions of Threat. Global and Planetary Change 156, 112-114
Travis, C. & Holm, P. (2016), The digital environmental humanities - what is it and why do we need it? The NorFish Project and SmartCity Lifeworlds. Charles Travis & Alexander von Lünen (eds.), The Digital Arts and Humanities: Neogeography, Social Media and Big Data Integrations and Applications, Springer, 187-204
Holm, P., Jarrick, A., Scott, D., Humanities World Report 2015. London: Palgrave 2014. Translated: 世界人文學科研究概況報告, Taipei, National Taiwan University Press, 2016, 291pp
Holm, P., Climate Change, Big Data and the Medieval and Early Modern in, editor(s)R. Hutton , Medieval or Early Modern. The Value of a Traditional Historical Division, Cambridge, Cambridge Scholars Publishing, 2015, pp70 – 84
Holm, P., Manning and Paying the Hiberno-Norse Dublin Fleet in, editor(s)Emer Purcell, Paul MacCotter, Julianne Nyhan & John Sheehan , Clerics, kings and Vikings: essays on medieval Ireland in honour of Donnchadh Ó Corráin , Dublin, Four Courts Press, 2015, pp67 – 78
Holm, P., World War II and the 'Great Acceleration' of North Atlantic fisheries, Global Environment, 10, 2013, p66 – 91
Holm, P. et al., Collaboration between the Natural, Social and Human Sciences in Global Change Studies. Environmental Science and Policy 28, 2013, 25-35
Teaching and Supervision
Currently, I do not teach at the undergraduate level. I am happy to supervise graduate students on maritime and environmental history, cultural heritage, and Viking and North Atlantic studies.
Contact Details
Prof Poul Holm
Trinity Centre for Environmental Humanities
Trinity College Dublin
Arts Building, 6.002
2 College Green
Dublin 2
Telephone: +353 1 896 8490
Mobile: +353 (0)876 188 039
Fax: +353 1 896 4220
https://www.tcd.ie/longroomhub
Email: holmp@tcd.ie