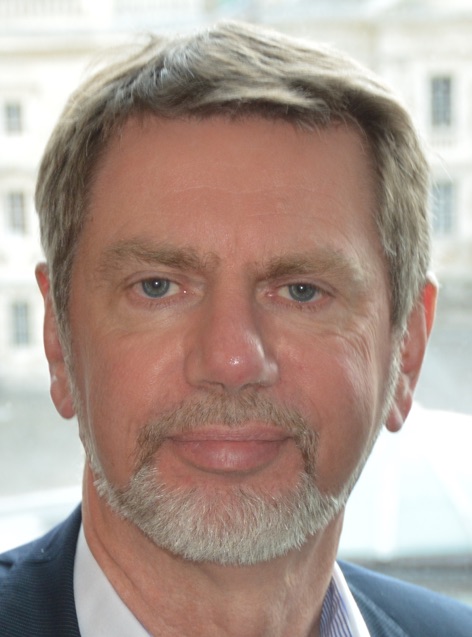 Professor Poul Holm
Professor of Environmental History
Research Interests
My current research interest is North Atlantic fisheries c. 1400-1700, and more generally the interdisciplinary combination of marine science and history. I have studied the impact of war on everyday life in Norway, Sweden and Denmark between 1550 and 1914 and published widely on medieval and early modern marine environment, coastal communities, and maritime culture. A special interest area for me are the Viking settlements in Ireland. I have published more than a hundred academic papers and several books.
At Trinity College Dublin I have had the privilege of being the founding Director of the Trinity Long Room Hub, the Arts and Humanities Research Institute. Previously I have been Rector of Roskilde University and Professor at Aarhus University and the University of Southern Denmark. I began my career as a curator at the Danish Fisheries and Maritime Museum.
I served for four years as head of the Danish Research Council for the Humanities and was the founding President of the EU-funded network of research councils Humanities in the European Research Area (HERA). I chaired the METRIS committee (Monitoring European Trends in Research in the Socio-economic sciences and humanities) for the EU Directorate-General for Research. I have served as President of three international academic organisations (European Society for Environmental History, the Association for the History of the Northern Seas, and the European Consortium of Humanities Institutes and Centres. In 2015 I was elected President of the European Alliance of Social Sciences and Humanities.
I am a member of the editorial boards of several academic journals (Humanities, Mariners' Mirror, Arts and Humanities in Higher Education, Global Environment, Journal of Marine and Island Cultures). I have been awarded visiting research fellowships at the University of Cambridge, the Ludwig Maximilian University of Munich, Swedish Collegium for Advanced Study, and the San Cataldo Foundation in Amalfi, Italy. I was a co-awardee of the prize for the Best Research of the Year 2009 by videnskab.dk, a Danish science magazine, and was knighted by the Danish Queen for services to research in 2008. In 2011 the Japanese Cosmos Prize was awarded to the Scientific Steering Committee (of which I was a member) of the Census of Marine Life. In 2015 I was elected a Member of Academia Europaea. For the years 2016-2020 I hold a European Research Council Advanced Grant.
Select Publications
Recent Books
Poul Holm, Arne Jarrick, Dominic Scott, Humanities World Report 2015, London, Palgrave, 2014
Holm, P. (Chair), Nicolas Guilhot (Rapporteur), Dalina Dumitrescu, Gabriele Griffin, Arne Jarrick, Istvan Rév, Gulnara Roll, Daniel Smilov, Piotr Sztompka, Françoise Thys-Clement, Panos Tsakloglou, Luk Van Langenhove, Gerhard Wolf (2009), METRIS, Emerging Trends in Research in Social Sciences and Humanities, Luxembourg: Office for Official Publications of the European Communities, European Commission
Starkey, D. J., Holm, P., & Barnard, M. (editors) (2007), Oceans Past: Management insights from the history of marine animal populations, London, Earthscan Research Editions
Holm, P., Smith, T. D., & Starkey, D. J. (eds.) (2001), The exploited seas: new directions for marine environmental history. (Research in maritime history 21). St.John's, Newfoundland
Bruhn, V. & Holm, P. (1998), Havneby og storkommune, Esbjergs Historie, 3: 1910-1998. Esbjerg: Rosendahl
Holm, P., Byskov, S., & Toft Hansen, S. (1998). Proteiner fra havet: Fiskemelsindustrien i Esbjerg, 1948-1998. Esbjerg: Fiskeri- og Søfartsmuseet
Holm, P. (1991). Kystfolk: Kontakter og Sammenhænge over Kattegat og Skagerrak ca. 1550-1914. Esbjerg: Fiskeri- og Søfartsmuseet
Recent papers
Holm, P., Climate Change, Big Data and the Medieval and Early Modern in, editor(s)R. Hutton , Medieval or Early Modern. The Value of a Traditional Historical Division, Cambridge, Cambridge Scholars Publishing, 2015, pp70 – 84
Manning and Paying the Hiberno-Norse Dublin Fleet in, editor(s)Emer Purcell, Paul MacCotter, Julianne Nyhan & John Sheehan , Clerics, kings and Vikings: essays on medieval Ireland in honour of Donnchadh Ó Corráin , Dublin, Four Courts Press, 2015, pp67 – 78
Poul Holm, World War II and the 'Great Acceleration' of North Atlantic fisheries, Global Environment, 10, 2013, p66 – 91
Poul Holm et al., Collaboration between the Natural, Social and Human Sciences in Global Change Studies. Environmental Science and Policy 28, 2013, 25-35
Holm, P., Oceans and Seas. Berkshire Encyclopedia of World History, Second Edition, ed. W. McNeill et al. Berkshire Publishing Group, 2010, pp. 1860-1866
Holm, P., Anne Husum Marboe, Bo Poulsen, Brian R. MacKenzie (2010), Marine Animal Populations: A New Look Back In Time. Life in the World's Oceans: Diversity, Distribution and Abundance , ed. Alasdair D. McIntyre , Oxford, Blackwell, 3-23

Teaching and Supervision
I am happy to supervise graduate students on maritime and environmental history. In the past I have supervised fifteen doctoral students and have mentored nine postdoctoral researchers. I have served as external PhD examiner at the Universities of Glasgow, Stirling, East Anglia, Cork, Tromsø, and Utrecht, and have been an external examiner at all Danish universities. Since 2011 I have directed the Irish Structured PhD programme in digital arts and humanities.
Contact Details
Prof Poul Holm
Academic Director
Trinity Long Room Hub
Trinity College
Dublin 2.
Telephone: +353 1 896 8490
Mobile: +353 (0)876 188 039
Fax: +353 1 896 4220
https://www.tcd.ie/longroomhub
Email: holmp@tcd.ie