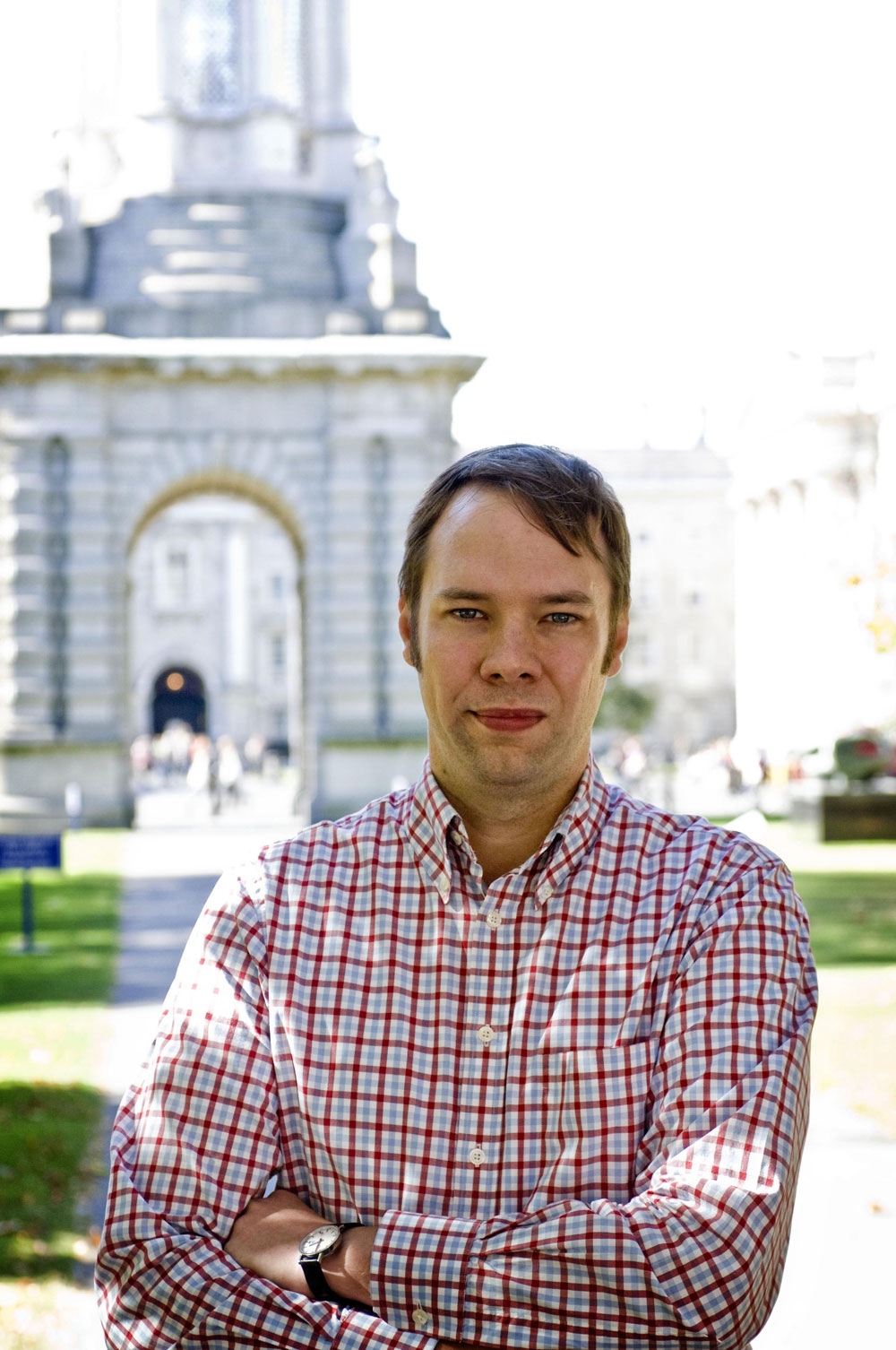 Dr. Daniel Geary
Mark Pigott Associate Professor in American History
he/him
Research Interests
My research focuses on the intellectual, political, and cultural history of the twentieth-century United States. My interests include: political ideologies and movements, especially liberal and left-wing varieties; the development of ideas about race and ethnicity; the transnational history of civil rights movements and of white nationalism; and the relationship of politics to popular culture.   I have explored my interests in two books: a history of the controversy over the 1965 "Moynihan Report" about African American families and an intellectual biography of influential social critic C. Wright Mills. I have published articles on a wide range of topics such as the music and prison activism of country singer Johnny Cash, the relationship of the New Left to liberalism, and Southern segregationists' views of European decolonization.  I am currently working on several projects: a co-edited volume on the history of white nationalism in the U.S., Britain, and formerly British colonies from Enoch Powell to Donald Trump; a history of divisions among American liberals during the 1960s and 1970s and their significance for the development of American political culture; a book on the rise and fall of the concept of racial "integration"; and a study of connections between the U.S. and Northern Ireland during the civil rights era.
Select Publications
Books
Beyond Civil Rights: The Moynihan Report and Its Legacy (University of Pennsylvania Press, 2015)
Radical Ambition: C. Wright Mills, The Left, and American Social Thought (University of California Press, 2009).
Articles
'Liberalism and the New Left Reconsidered,' in Richard Flacks and Nelson Lichtenstein, eds., The Port Huron Statement: Reflections on the New Left's Founding Statement (University of Pennsylvania Press, 2015), 83-94.
'The Way I Would Feel if I Were in San Quentin': Johnny Cash and the Politics of Country Music,' Daedalus 142 (Fall 2013), 64-72.
'Children of The Lonely Crowd: David Riesman, the Young Radicals, and the Splitting of Liberalism,' Modern Intellectual History 10 (Nov. 2013), 603-33.
'Resisting the 'Wind of Change': The White Citizens' Councils and European Decolonization,' in Manfred Berg and Cornelius Van Minnen, eds., The U.S. South and Europe (University of Kentucky Press, 2013), 265-79 (with Jennie Sutton).
'Racial Liberalism, the Moynihan Report, and the Daedalus Project on the 'Negro American',' Daedalus (2011).
' 'Becoming International Again': C. Wright Mills and the emergence of a global New Left, 1956-1962', Journal of American History, 95 (2008), pp. 710-36.
'Carey McWilliams and antifascism, 1934-1943', Journal of American History, 90 (2003), pp. 912-34.
Teaching and Supervision
I was delighted to receive the Provost's Teaching Award in 2015.
I welcome proposals from PhD students interested in postgraduate study at Trinity whose research interests overlap with my own.
I designed our new MA in International History and am one of its core faculty members.
At the undergraduate level, I currently teach Sophister classes (Levels 3 & 4) on 'American Politics and Culture, 1939-1989' (List 1) and 'Race and Ethnicity in American Social Thought, 1880-2000' (List 2), as well as contributing to the Senior Freshman (Level 2) class, 'Themes in Modern American History.'
Contact Details
Room 3113
Department of History
Trinity College
Dublin 2.
Telephone: +353 1 896 4162
Fax: +353 1 896 3995
Email: gearyd@tcd.ie