Dmitri TsiskarashviliAssistant Professor
dtsiskar@tcd.ie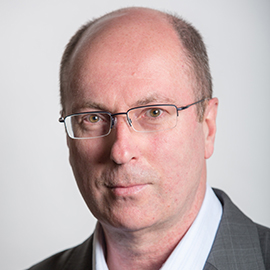 Research Expertise
To date I have concentrated my academic research on two distinct areas:
1.CURRICULUM DEVELOPMENT AND DESIGN Based on my PhD research and language teaching experience, I have acquired expertise in areas of the curriculum which involve interdisciplinary components and language, and in particular the study of Russian for business purposes. I designed an undergraduate course in "BUSINESS RUSSIAN COMMUNICATION"(Intermediate and Advanced Level) at Trinity College Dublin which I have delivered since its inception in 1992. In addition I have created a complete package of course materials for the intensive format programme in Business Russian, which aims to prepare Irish/EU graduates for careers in business in Russia.
2.ANALYSIS of CURRENT RUSSIA-EUROPEAN UNION RELATIONS. THE STUDY of SOCIO-ECONOMIC and POLITICAL TRENDS in the BALTIC STATES and THEIR RELATIONS with RUSSIA. This research interest developed from lecturing and supervising MA dissertations and essays for the course "Eastern Europe. Problems and Future Relations with the EU. Prospect for EU Enlargement to the East" as part of the Master of Arts Programme in European Union Studies at the National University of Ireland, Maynooth (Department of Modern History).
Based on my current research, I am delivering a post-graduate module (EU7008) for the MPhil in European Studies: "EU-RUSSIA RELATIONS". The module includes analysis of the complexity of relations between the EU and Russia and provides up-to-date information about recent developments in Russia's foreign policy as well as coverage of Russia-EU trade relations and economic cooperation. The module focuses not only on EU-Russia relations but also gives students the opportunity to broaden their knowledge of the former Soviet Union countries which play a pivotal role in the implementation of Eastern Partnership programmes and the EU search for alternative energy suppliers to bypass Russia. My research concentrates on three fundamental elements: migration processes, border regions developments, and cross border cooperation.
Publications and Further Research Outputs
Dmitri Tsiskarashvili,Razraborka programm po russkomu jazyku dlia russko-govoriashchih studentov, The XIII International Congress of the MAPRYAL , The University of Granada, Granada, Spain, 14-20 September 2015, edited by Verbitskaya L.A., Rogova A.K. , Volume 10, MAPRYAL, St. Petersburg, 2015, pp.1090 - 1093, Conference Paper, 2015
Dmitri Tsiskarashvili, ''The new Russian fast-track citizenship law in light of recent events in Ukraine,' 14th Annual Aleksanteri Conference" RESTRUCTURING STATE AND SOCIETY IN RUSSIA," University of Helsinki, 22-24 October 2014, Published Abstract, 2014
Tova Hojdestrand (ed.), ICCEES VIII World Congress "Eurasia: Prospects for Wider Cooperation", Stockholm, 26-31 July 2010, The Swedish Society for the Study of Russia, Central and Eastern Europe and Central Asia , 2010, Proceedings of a Conference, 2010
Recognition & Memberships
President of the Irish Association for Russian and East European Studies (IAREES) 2002 – 2005
Associate member of the British Association for Slavonic and East European Studies (BASEES) 2003 – present
Member of the Teaching Council (Further Education Section) 2014 – present