Ms Patricia González Bermúdez, B.A. (Madrid), M.Phil (Dublin)Teaching Fellow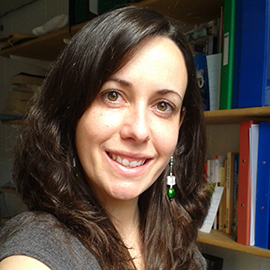 Patricia González Bermúdez graduated in English Studies at the Universidad Autónoma de Madrid, Spain, after an Erasmus year at the University of Regensburg, Germany. She then spent a further year studying French culture and language at the Sorbonne before moving to Dublin in 2006. She holds an M.Phil. in Literary Translation from TCD and is a Creative Practitioner at the Trinity Centre for Literary and Cultural Translation (TCLCT).
Ms. González teaches Spanish language for Beginners, and Spanish Grammar and Syntax at different undergraduate levels. She lectures on Contemporary Spanish Life and Culture and organises regular film events within the Department.
Her principal research focus is on Literary Translation and Translation Studies, with particular emphasis on the impact of Culture on Translation and the field of Retranslation. Her other interests include English Studies, Women's Literature, Contemporary Politics and Cultural Studies of Spain, Film Studies, and the Literature and History of the 19th and 20th centuries.