Previous TRISS Academics
Julian Friedland - Assistant Professor in Business Ethics, Trinity Business School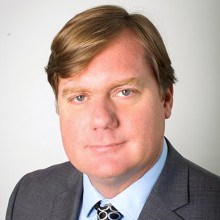 Julian Friedland is Assistant Professor of Business Ethics at the Trinity Business School. He has held previous appointments at George Washington University, Fordham University, and the University of Colorado at Boulder/Denver. He is a French-American philosopher by training, obtaining his B.A. at the University of Colorado at Boulder, M.A. at San Francisco State University, and Ph.D. at the University of Paris 1 - Panthéon Sorbonne.
His research interests lie in business applications of normative ethics including positive professional duty and the psychology of moral reasoning, particularly motivational alternatives to economic incentives and new means by which virtues may be instilled through management and technology. His work has appeared in a range of books and international journals including the Journal of Business Ethics, Journal of Organizational Behavior, and Business and Professional Ethics Journal. He has also written for national magazines and newsprint including The New York Times, The Chronicle of Higher Education, and The Conversation.
Contact: friedlaj@tcd.ie
Frank Barry - Professor and Chair of International Business and Economic Development, Trinity Business School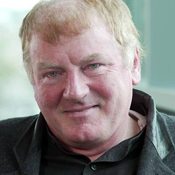 Frank Barry is Professor and Chair of International Business and Economic Development at the Trinity Business School. He holds a PhD in Economics from Queen's University, Ontario, and has held academic positions at the University of California, the University of Stockholm and the University of New South Wales, and with the Harvard Institute for International Development. He has worked as a consultant for the World Bank, the European Commission and various UK and Irish government departments, and is a research associate with the Nairobi-based African Economic Research Consortium. His main research is in the areas of foreign direct investment and Irish economic and business history.
Contact: Frank.Barry@tcd.ie
Noel Ó Murchadha - Assistant Professor, School of Education
Noel O Murchadha is an assistant professor in the School of Education and the M.Ed. Course Coordinator. A sociolinguist, he currently focuses on attitudes and ideologies around linguistic variation, folk linguistics and perceptual dialectology. His research focuses on teenagers' perceptions of linguistic variation in contemporary spoken Irish and on the standardisation of Modern Irish. He is particularly interested in the changing relationship between self and society in the late modern age and in the impact such changes have on language variation and change in a minoritised language context. Within this paradigm, he has investigated the role of subjective, social-psychological factors in language variation and change in Irish.
Contact: murchadn@tcd.ie