Dr Francis Ludlow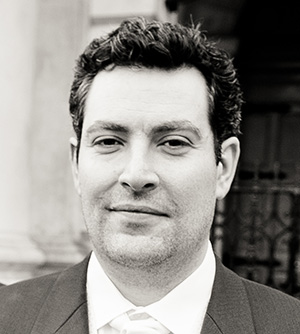 Associate Professor, Trinity Centre for Environmental Humanities, School of Histories and Humanities
Research Interests
Francis Ludlow is Associate Professor of Medieval Environmental History, Trinity College Dublin (TCD), and co-founder of the Irish Environmental History Network (in 2009) and Trinity Centre for Environmental Humanities (in 2017). He is currently Principal Investigator of the IRC Laureate Award-funded project "Climates of Conflict in Ancient Babylonia" (2018-2022) and Co-PI of the U.S. National Science Foundation-funded project "Volcanism, Hydrology and Social Conflict: Lessons from Egypt & Mesopotamia" (2018-2022). He is Project Partner of the IRC COALESCE-funded project "Irish Droughts: Environmental and Cultural Memories of a Neglected Hazard" (2019-2021), and the Swiss National Science Foundation-funded project "Effects of Large Volcanic Eruptions on Climate and Societies" (2019-2023). He serves on the "Volcanic Impacts on Climate and Society" working group Steering Committee (2015-Present), and as a "Key Participant" (2018-Present) of the "Climate Reconstruction and Impacts from the Archives of Societies" working group (both PAGES-funded). He also serves (2019-Present) on the Editorial Advisory Board of a new monograph series on Pre-Modern environmental history, produced by Oxford University Press in association with the Princeton Climate Change and History Research Initiative.
From 2016-2018, he was Marie Sklodowska-Curie Individual Fellow in TCD, leading the "Historical Dynamics of Violence, Conflict and Extreme Weather in Medieval Ireland" project, with Poul Holm. From 2013-2016, he was Yale Climate & Energy Institute Postdoctoral Fellow, working with Ben Kiernan (History) and Michael R. Dove (Forestry & Environmental Studies), on a project entitled "Climate as Catalyst in 1,224 Years of Violence and Conflict in Ireland, AD425-1649". From 2014 to 2015, he was Visiting Scholar with the Yale MacMillan Center Genocide Studies Program. He also held a Carson Fellowship at the Rachel Carson Center for Environment and Society (LMU Munich) from 2013 to 2014. From 2011 to 2013 he was a Ziff Environmental Fellow (Harvard University Center for the Environment), working with Michael McCormick (History) and the Initiative for the Science of the Human Past (SoHP) at Harvard, on a project entitled "Unifying High-Resolution Records of Environmental and Societal Stresses for Ireland, AD425-1650", combining Irish annals, tree-ring and ice-core records. From 2012 to 2013 he was a Research Affiliate of the Harvard University Center for Geographic Analysis.
From 2009 to 2011 Francis was Research Fellow, and from 2011 to 2016 was Research Associate, with the Trinity Long Room Hub. From 2007 to 2011 he lectured in Geography, TCD. He has also lectured and contributed to undergraduate and postgraduate teaching in Dublin City University, Maynooth University, St. Patrick's College (Drumcondra), Yale University, Harvard University and Princeton University. From 2009 to 2011 he was Treasurer of the Irish Quaternary Association, and from 2015 to 2019 was part of the Scientific Programme Committee and Local Organizing Committee that brought the 20th International Union for Quaternary Research (INQUA) Congress to Dublin in 2019. In 2006 and again 2010-2011 he was a Visiting Scholar in the Dendrochronology Lab, Queen's University Belfast, working with Mike Baillie and David Brown on comparing historic weather extremes and the Irish oak tree-ring record. He has also worked in University College Cork (2008-2009) with Paul Leahy and Ger Kiely on the EPA-funded "Extreme Weather, Climate and Natural Disasters in Ireland" project. Francis obtained a B.A. in Geography & Economics from TCD in 2003, a Postgraduate Diploma in Statistics from TCD in 2005, and a PhD in Geography from TCD in 2011. His PhD thesis is entitled "The Utility of the Irish Annals as a Source for the Reconstruction of Climate".
Dr Ludlow's research profile
ludlowf@tcd.ie