Information for Parents and Supporters
Welcome
We are delighted that your family is considering Trinity College Dublin. We recognise that you will want to be involved in the process of applying to Trinity, and that you will be concerned for your student's welfare once they arrive.

We have provided links below to some resources that are of particular interest to parents, carers and supporters. If you have additional queries or concerns you are welcome to contact a member of our India Team - you will find their details at the bottom of the page.
What Parents of Trinity students say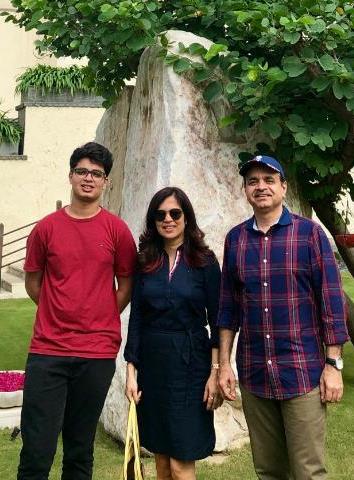 Alpana and Umesh, parents of Aryaman Adhikary, studying Global Business
Trinity College Dublin being Europe's leading university for producing venture backed entrepreneurs is an ideal fit for Aryaman as his passion is to learn about the various aspects of doing business during the 4 year Global Business program. The culture of scholarship, innovation, creativity, entrepreneurship and incubation programmes for student-led companies has made Trinity the first choice for Aryaman. We were very impressed with the India Office and would like to acknowledge their overall contribution. We would like to make a special mention about Nilanjana Shihn from the India Office for making a brilliant presentation at Aditya Birla World Academy in September 2020 about Trinity College Dublin which evoked an inherent interest to send Aryaman to TCD. The India Office played a proactive role and took initiative on all fronts viz. Covid updates in Ireland, College opening dates, providing us the visa updates, quarantine details etc. The India Office esp Ms. Nilanjana Shihn initiated creating the Whatsapp group of all parents and students which helped us in getting information in a timely and making the experience seamless and exceptional.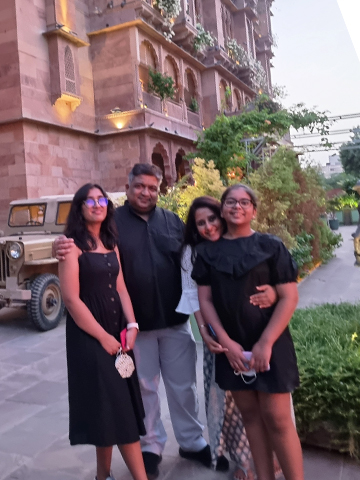 Vikas and Nivedita, parents of Nandini Gupta, studying Computer Science
College admission is one of the most integral steps to a bright future . Getting into the right college is one of the most defining decisions of a student's life. This process is overwhelming, time consuming and stressful , especially when one is faced with so many nuances in the admissions process, visa complications and above all in the pandemic year. We would like to thanks Ms.Nilanjana and Ms.Divya for helping the students and parents by giving an entire road map according to the individual needs and requirements of the students . It was indeed very helpful and stress free in the way they handled so may queries and questions day in and day out of the parents and students. Our daughter Ms.Nandini Gupta – Course offered - Computer Science - studied from The Shriram Millenium School , Noida ( India) is indeed very honoured and happy to be studying in Trinity College-Dublin in the Class of 2025 . It is a privilege to be studying in one of the top University of the world by excellent academicians . We would specially like to thanks the University for considering Nandini for the Undergraduate Global Excellence Scholarship grant as it is very prestigious and boosts the morale of the student and the family very much. Nandini has reached Dublin and has comfortably adjusted in Trinity Halls , the entire process of travelling was well explained and taken care of with complete guidance by Ms.Nilanjana – warm regards and special thanks to her for the same.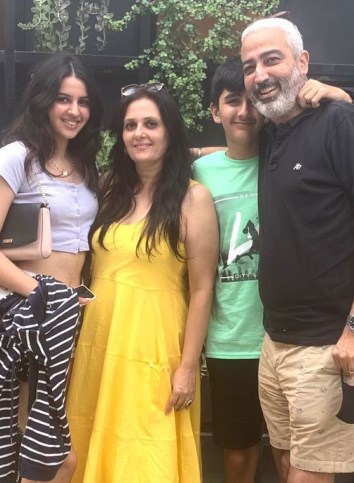 Shruti Sabharwal, mother of Meher Sabharwal, studying Biological and Biomedical Sciences
We are from Bangalore and while Meher completed her 12th last year she took a defer year due to the pandemic and started only this year. Deciding on the right college for your child is a very challenging and important decision. We chose TCD for various reasons such as the course, quality of education, campus infrastructure, factulty , reputation and we don't have enough words to thank the staff for the tremendous support and handholding provided to us. Ms. Nilanjana from the Indian team has been such a tremendous help and so responsive to all our concerns which made it possible for us to send the kids alone to Dublin. We were provided with sensitive support during the defer period and subsequently all the required formalities for admission. Since the kids were travelling alone, everything from documentation to accommodation to visas had to be taken care off to the maximum detail and we as parents were very worried and hassled but thanks to the Trinity support staff we were put at ease and all our apprehensions were duly addressed. It's been such an amazing experience and we are so happy and proud our child is part of such a fabulous institution.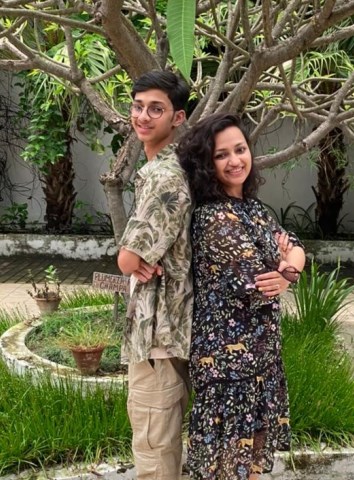 Mother of Naman Gupta, studying Computer Engineering
My son studied at M.R. Japuriya college, Lucknow up to his 12th standard. After his ISC exams he wanted to do computer engineering course from outside India. As a concerned mother I started my search for a college and city where my child is safe and where he can fulfill his dream of studying in a prestigious college with the choice of his course. All this could happen when my search stopped at Trinity College Dublin. Dealing with TCD Team India, cleared all doubts and concerns and I got fully convinced that TCD would be my choice for Naman in his first step in the new world. Its one of the highest ranked college with cultured city and tremendous job opportunities. Today I feel proud to say that my son Naman Gupta is a student at Trinity college Dublin and pursuing his dreams by doing computer engineering.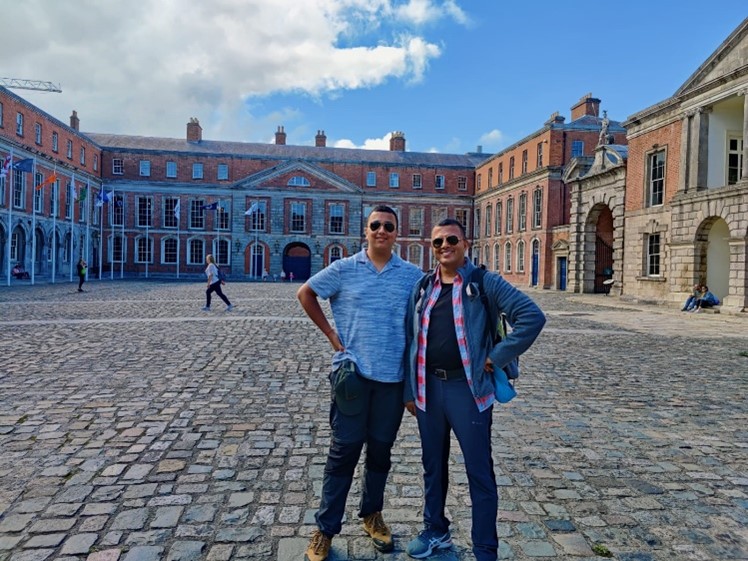 Ayushmaan studying Computer Science
I am Ayushmaan Kumar Yadav from India. I have completed my schooling from Army Public School, Noida. I had a dream of doing my higher education from abroad. During his research for the same, my father interacted with Ms Nilanjana and attended a webinar hosted by Ms Nilanjana. The webinar was very informative and very well conducted giving out details of Ireland in general and TCD in specific. We were so impressed by the whole thing that we made up our mind for seeking admission for under graduation course in computer science in TCD only. Since then, Ms Nilanjana had been very supportive and provided guidance to me at every stage during the admission process. The pre departure seminar conducted by her at New Delhi was another well-coordinated event. Her personal indulgence in solving my all queries was commendable. I wish to thank Ms Nilanjana and her team for guiding and supporting me through the process of Admission.