Irish Classes for Trinity staff & students
Michaelmas Term 2020
Classes will begin on Tuesday 27th October 2020 for 6 weeks (excluding Study Week, 9-13th November 2020). Classes are free of charge and are available to students and staff of Trinity College Dublin.
Classes will take place on a weekly basis and each class will run for 50 minutes, finishing 10 minutes before the hour.
Registration
You can register online at the link sent by email to Trinity students and staff. If you were registered for an Irish class with the Irish Language Office/Gaelchultúr last year, you can log into your account by inserting your email address and password, checking your details, and then submitting the form. Please ensure to include your student/staff number and your TCD email address. If you have forgotten your password, please click on "Lost Password?", enter your email address, and your password will be sent to you.
General Information
Classes are available to both Trinity students and staff, including retired staff.
The classes will be provided by Gaelchultúr.
Gaelchultúr adopt a communicative approach to their classes where emphasis is placed on the spoken language and on participation. Grammar is taught in context, as it is needed.
There are a range of levels available (see guide below).
The subject matter of the courses is compatible with the European Certificate in Irish (TEG), an internationally-recognised qualification. Certain financial support is provided to staff or students who wish to earn this qualification. Please contact the Irish Language Office if you are interested in taking a TEG exam.
Classes are free of charge.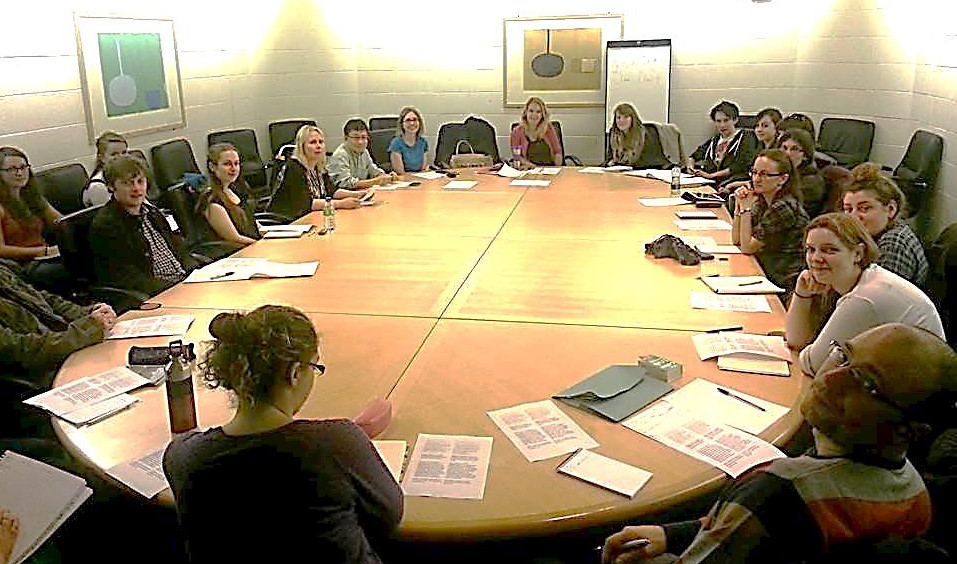 Guide to Levels
Beginners (A1)
For people who have never learned Irish before. You will be able to hold a basic conversation by the end of the course.
Elementary (A2)
For people who have learned Irish before, but who only remember a little of the language.
Lower Intermediate (B1)
For people who have a reasonable level of Irish but who may lack confidence in using it.
Upper Intermediate (B2)
For those who have a good level of Irish and wish to further enhance their spoken Irish and grammatical accuracy.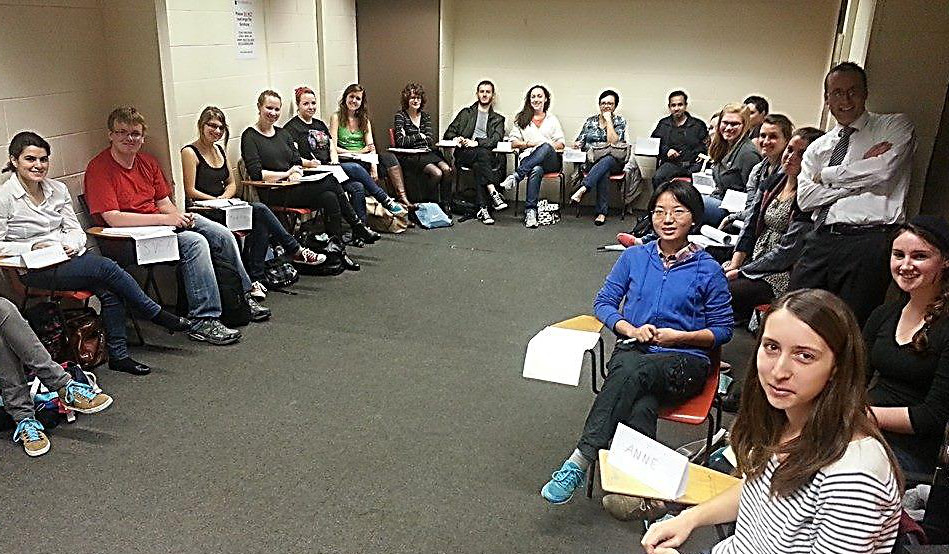 The Selection Process:
Every effort is made to provide a space for every applicant to the Irish classes, however registering for a class unfortunately does not guarantee a place in that class due to high levels of demand.
When a particular class is oversubscribed, places are awarded by lottery, in the following order:

staff who have Irish language training requirements
other staff members
students who have never taken an Irish class in Trinity
students who have taken a Trinity Irish class in another term / other terms
students who are taking Irish language modules as part of their normal course of study

Any class may be cancelled if not enough people register for it.
Important note: If you are a staff member, please seek permission from your line manager before registering for a class that will take place during your working hours.
Opportunities to speak Irish
There are many ways you can practice your Irish outside the classroom in Trinity:
A weekly conversation circle is held online in place of "An Chéadaoin @ an Bhutrach" which was traditionally held in the Buttery Restaurant every Wednesday. It is open to staff, students and the general public. Email gaeloifig@tcd.ie to receive a regular email about the circle.
The regular Irish staff lunch is cancelled for this term.
Information on events throughout the year can be found on the Irish Language Office's social media channels: Twitter @GaeloifigTCD / FB @GaeloifigTCD / Instagram @GaeloifigTCD
An Cumann Gaelach hold weekly events online every Tuesday. Further information on their events during the year can be found on Twitter @CumannGaelachTCD / FB @CumannGaelachTCD / Instagram @CumannGaelachTCD
An Scéim Cónaithe (Residency Scheme) students hold Irish language events throughout the academic year. Further information can be found on FB @AnSceimTCD / Instagram @SceimTCD