Welcome
Junior Dean: Dr Philip Coleman
The Junior Dean is responsible for enquiring into alleged breaches of discipline by a student and for taking further action in accordance with College regulations and statutes. Dr Coleman is also Registrar of Chambers, responsible for the allocation of student accommodation on behalf of the Provost.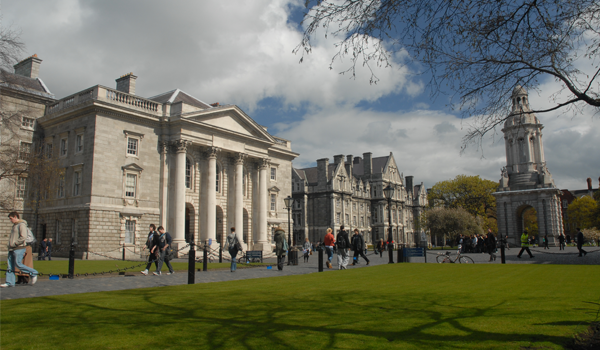 Student Discipline
The Office of the Junior Dean is charged by the Board of the College with the general oversight of student conduct. To that end the Board has authorised the imposition of a series of sanctions in cases which are brought before the Junior Dean's Office. For minor offences this may result in a fine being imposed upon a student. For major offences such as plagiarism this can result in a student being expelled from college - more information. The student code of discipline and conduct outlined here is informed by HSE and IUA guidelines in relation to the COVID-19 pandemic.
Guests:
Overnight guests are not permitted in College accommodation in Hilary Term 2021. Daytime guests/visitors are also not permitted. This will be reviewed before the beginning of Trinity Term 2021.
Social Gatherings/Events/Parties/
Until further notice, social gatherings in College rooms/apartments are strictly limited to students living in the same apartment.
Students may not invite residents from other apartments or houses to their apartment for casual visits, for parties or as overnight guests until further notice.
Students are not permitted to have visitors or overnight guests from outside College in their rooms until further notice.
For Hilary Term 2021 a "party" is defined as a social event or gathering of any kind, however casual or unplanned, including anyone not living in that apartment.