TRiSS Short Courses 2018: English for Academic Purposes Curriculum and Assessment Development Workshop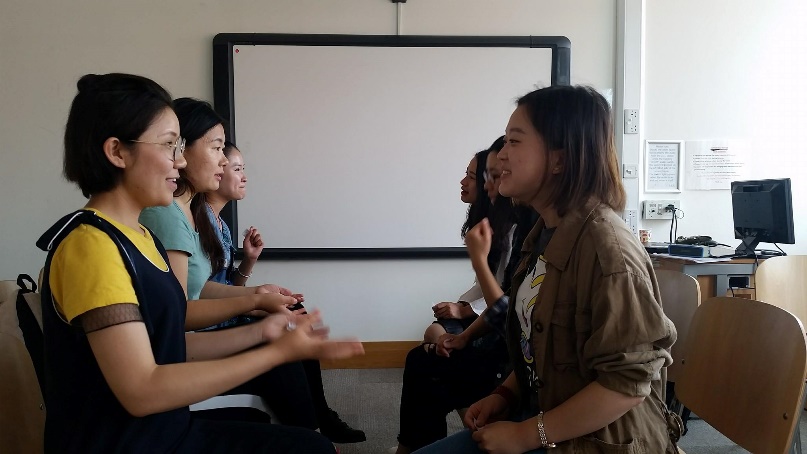 Trinity Research in Social Sciences (TRiSS), in association with The Centre for English Language Learning and Teaching (CELLT) at Trinity College Dublin and EAP in Ireland, invite you to a workshop on EAP curriculum and assessment development. We are delighted that the facilitator for this event will be Maxine Gillway (Director of the Centre for English Language and Foundation Studies, the University of Bristol; Chair of BALEAP)
Please note this course has been rescheduled for Saturday April 28th.
Workshop Focus: The coherent curriculum: putting principles into practice for a sustainable learning experience
This workshop will take a wide-angled approach to curriculum development, looking at how curriculum, assessment and teaching can work together to aspire to the transformation of learners rather than simply their orientation to one specific academic purpose. Reference will be made to both EAP and wider educational literature. Case studies of different EAP curricula will be used to evaluate the practical application of the principles discussed. Participants will then be invited to critique these and their own cases in the light of these and their own principles. It is hoped that all participants will leave the day with greater clarity on their own research-informed guiding principles and some concrete plans for putting these into practice.
Schedule
Workshop Schedule
Time
Activity
Focus and Aims
Facilitator
9:00-9:30
Registration, TRiSS Seminar room
CELLT; EAP in Ireland
9:30-10:00
Welcome and coffee
Official welcome
Introductions
Sarah O'Brien EAP in Ireland
10:00-11:00
Session One Presentation
Interactive workshop on curriculum design principles and planning
Maxine Gillway
11:00-11:15
Coffee
Further informal discussion of previous presentation(s)
CELLT; EAP in Ireland
11:15-12:45
Workshop 1
Hands-on curriculum development 'island hopping' with scenarios from Maxine Gillway.
Maxine Gillway
12:45-1:45
Lunch
Lunch
Lunch
1:45-2:45
Session Two Presentation
Interactive talk on integrating assessment and evaluation into a curriculum.
Maxine Gillway
2:45-3:00
Coffee
Further informal discussion of previous presentation(s)
CELLT; EAP in Ireland
3:00-4:30
Workshop 2
Structured feedback on your own puzzles and proposed solutions (please bring your own syllabus, schemes of work, assessments, etc.).
Maxine Gillway
4:30-5:00
Closing and Feedback
Formal closing and thank you
CELLT; EAP in Ireland
Fee and Registration
Registration is now closed.
For more information, please contact CELLT at cellt@tcd.ie