COVID-19 and a Changing Society: The Future of Retail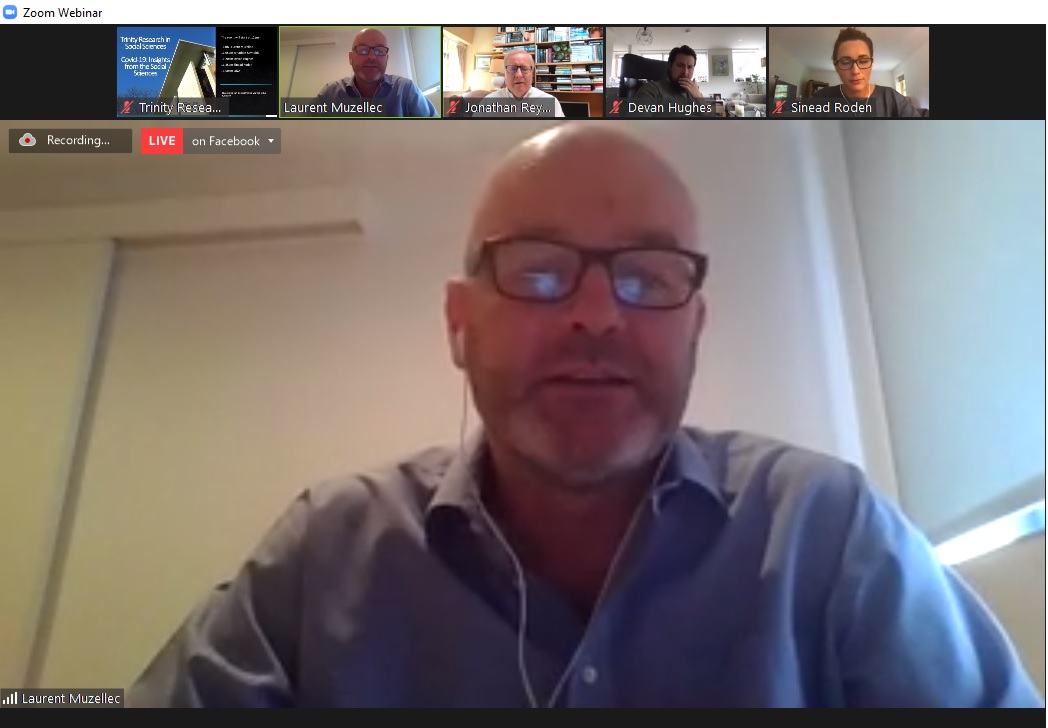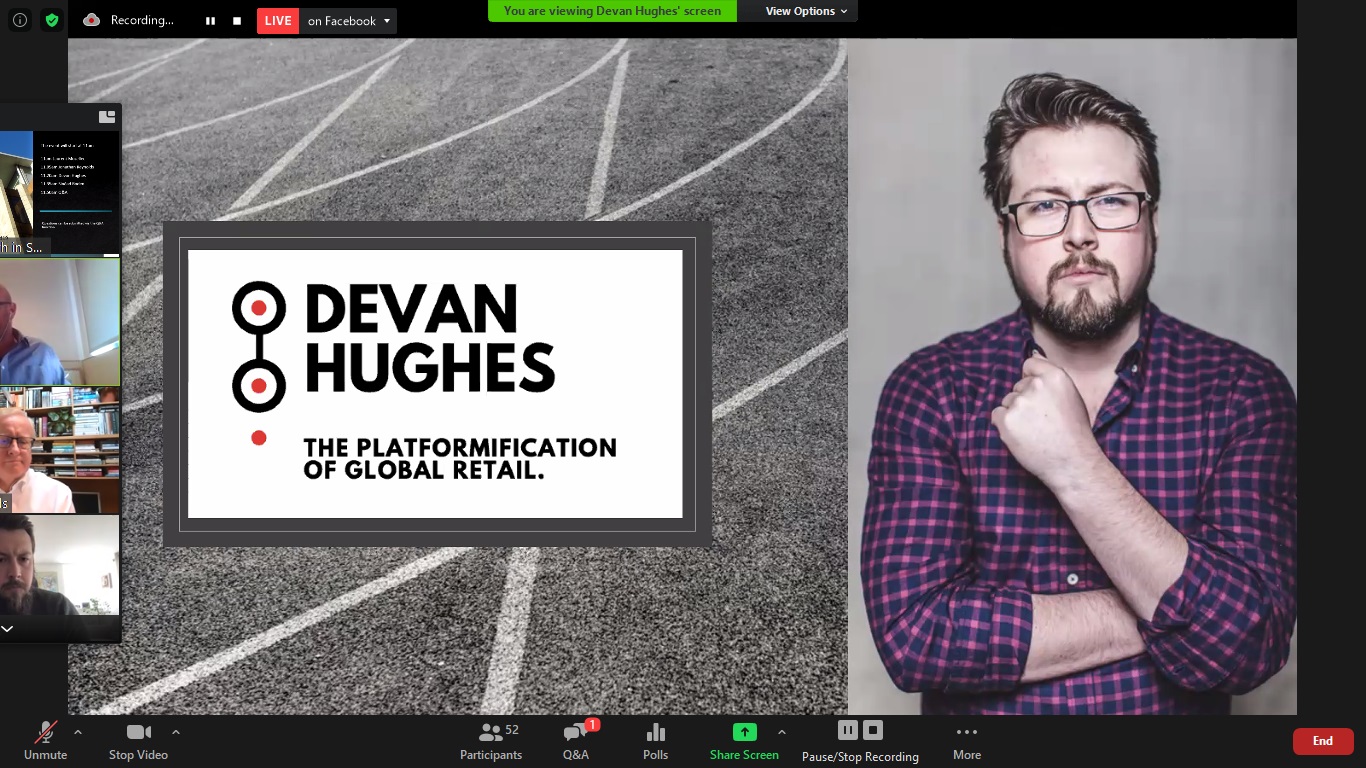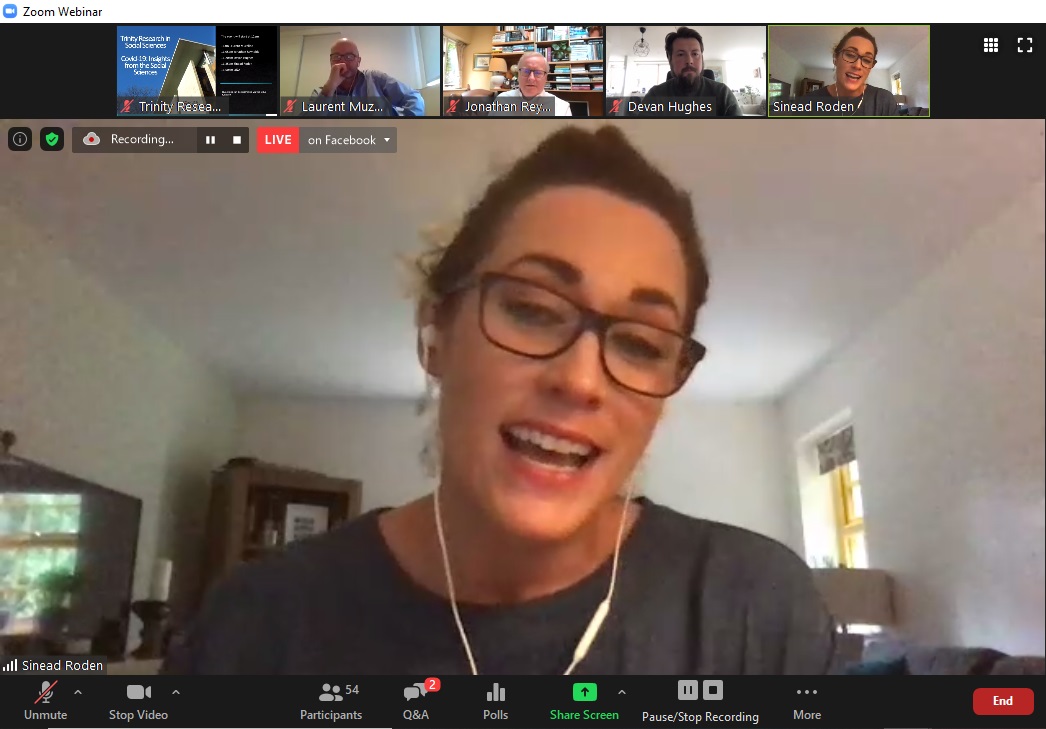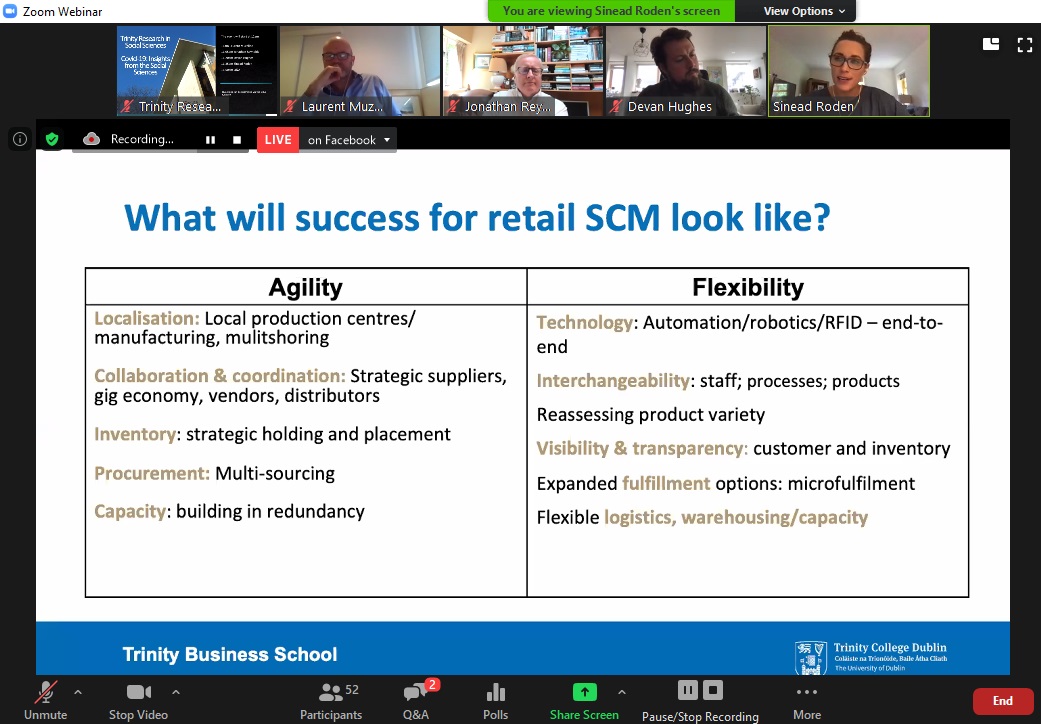 Trinity Research in Social Sciences and the Trinity Business School recently co-hosted the sixth and final webinar of the successful 'COVID-19 and a Changing Society' series. The concluding session focused on the future of retail, the role of digital platforms and the supply chain implications for the transformed sector.
Facilitator Dr Laurent Muzellec, Professor in Marketing, founder and director of the Centre for Digital Business, was joined by a multi-disciplinary panel of academics and international experts including Dr Jonathan Reynolds, Associate Professor in Retail Marketing at Saïd Business School, University of Oxford, Devan Hughes, CEO and co-founder of online grocery delivery company Buymie and Dr Sinéad Roden, Associate Professor in Logistics and Supply Chain Management at Trinity Business School.
The panel debated the changes in consumer trends caused by the global pandemic and noted that local businesses and the local economy will continue to benefit from the lockdown and the rise in remote working. Professor Jonathan Reynolds advised that the early evidence points to an incremental return to normality as varying levels of anxiety towards the virus across countries and populations will undoubtedly transform the retail demographic. "We are in for a long-haul of recovery and this is going to favour firms that are creative, adaptable and have deep pockets, or an agile strategy to meet the demands of the next year or two in the retail marketplace."
Devan Hughes provided insights into his start-up Buymie, that became an essential service overnight as COVID-19 accelerated the three fastest-growing channels of the grocery sector: online, discount and convenience. Launched in 2016, Buymie has since become Ireland's fastest grocery delivery platform, even though it has no vans, owns no stores and holds no stock. The mobile application offers personalised convenience, allowing customers to order from their favourite local stores and have the goods hand-delivered to their door in as little as one hour.
Hughes discussed the benefits of platform economics and the exponential growth of e-commerce giant Amazon in comparison to traditional, corporate, linear retailers. He referred to the Amazon-Whole Foods acquisition as the catalyst event that shifted the trajectory of the market and triggered a behaviour pattern within the retail space that is continuing today.
Professor Sinéad Roden added her thoughts on the impact on supply chains. "This crisis has been so catastrophic because it has affected both demand and supply and has had a global impact. Retail supply chains were not engineered to cope with this level of disruption. From stores to the logistics systems, to the distribution networks, supplier networks, supplier relationships – they weren't set up to allow the agility of response that was needed." More resilient operations and supply chains are required to support retailers against disruptions, especially the more frequent high-impact, low-probability events, she observed. Professor Roden also suggested that the future of retail will be faceless, shaped by online shopping and dark stores with support from an agile and customer-focused supply chain system. Future success may be dependent on greater collaboration between the industrial and retail sectors, with a focus on direct consumer models and responding to changing customer expectations.
With small local businesses and large online platforms identified as the two types of retailers likely to thrive post-pandemic, Professor Muzellec concluded that the most successful would be businesses that are agile, innovative and sustainable in the long-term.
Email 'subscribe' to triss@tcd.ie to be informed of future events and seminars.