Trinity Business School Free Lunchtime Research Seminar Series, in association with Trinity Research in Social Sciences (TRiSS)
Date: Thursday 15th February 2018

Time: 1-2pm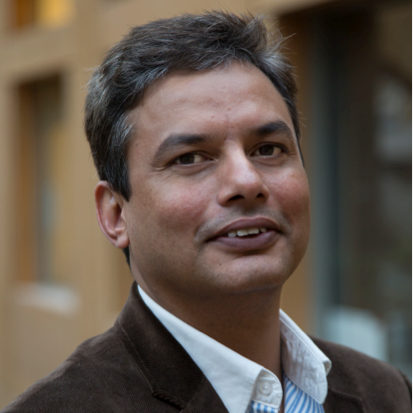 Trinity Business School is pleased to invite you to a talk by:
Rajit Panwar, Appalachia State University
entitled:
Stock Market Reaction to a Flexible CSR Regulation
Abstract: Corporate social responsibility (CSR) - and its correlate, corporate sustainability - are important concepts not only because they can contribute to address society's many grand challenges, but also because they can enhance individual firms' competitiveness and value creating potential. Although businesses have always- and everywhere- had social responsibilities (, the contemporary form of CSR, defined as businesses' voluntary and explicit commitment to actions aimed at promoting societal and environmental well-being, is an essentially American idea. As is typical with a new management practice, many firms resist CSR, especially in contexts where its prescriptions can be considered incompatible with institutionally embedded norms about the role of business in a society. In order to institutionalize CSR in such contexts, several national governments have enacted regulatory measures that vary from mandatory CSR reporting to mandatory allocation of resources for CSR. Previous research acknowledges the role of regulatory interventions in institutionalizing CSR, their growing global popularity, and how they can affect firm's CSR adoption and implementation. Yet, the extant research has not considered the effects of a regulatory edict to institutionalize CSR on a firm's value. This paper aims to bridge this gap.
Bio: Dr. Rajat Panwar is an Associate Professor of Sustainable Business Management. Dr. Panwar has a versatile academic background that includes researching and teaching in Asia, Europe, North America, and South America. He has earned two doctoral degrees- one in the forest sector business sustainability (Oregon State University, USA), and the other in strategic management (Grenoble École de Management, France). A native of India, Dr. Panwar found his way to Appalachian mountains after having lived in the Pacific Northwest (Oregon and British Columbia) and US Mid-West (Northern Wisconsin). 
Dr. Panwar publishes his research in Business, Forestry, and inter-disciplinary journals. His previous work has appeared in Business and Society, Business Ethics: A European Review, Business Strategy and the Environment, Journal of Business Ethics, Journal of Cleaner Production, Organization and Environment, Journal of Public Affairs, Forest Policy and Economics, among others. He has co-edited two books: The Global Forest Sector: Changes, Practices, and Prospects (CRC Press) and Forests, Business, and Sustainability (Routledge). Dr. Panwar is also an Affiliate Faculty at the College of Forestry, Oregon State University, and a Faculty Associate with the Governance, Markets, and Environment (GEM) Initiative at Yale University. Dr. Panwar is the Editor of the journal Bioproducts Business.
Please register your interest in attending.