TAP Student Scholarship Fund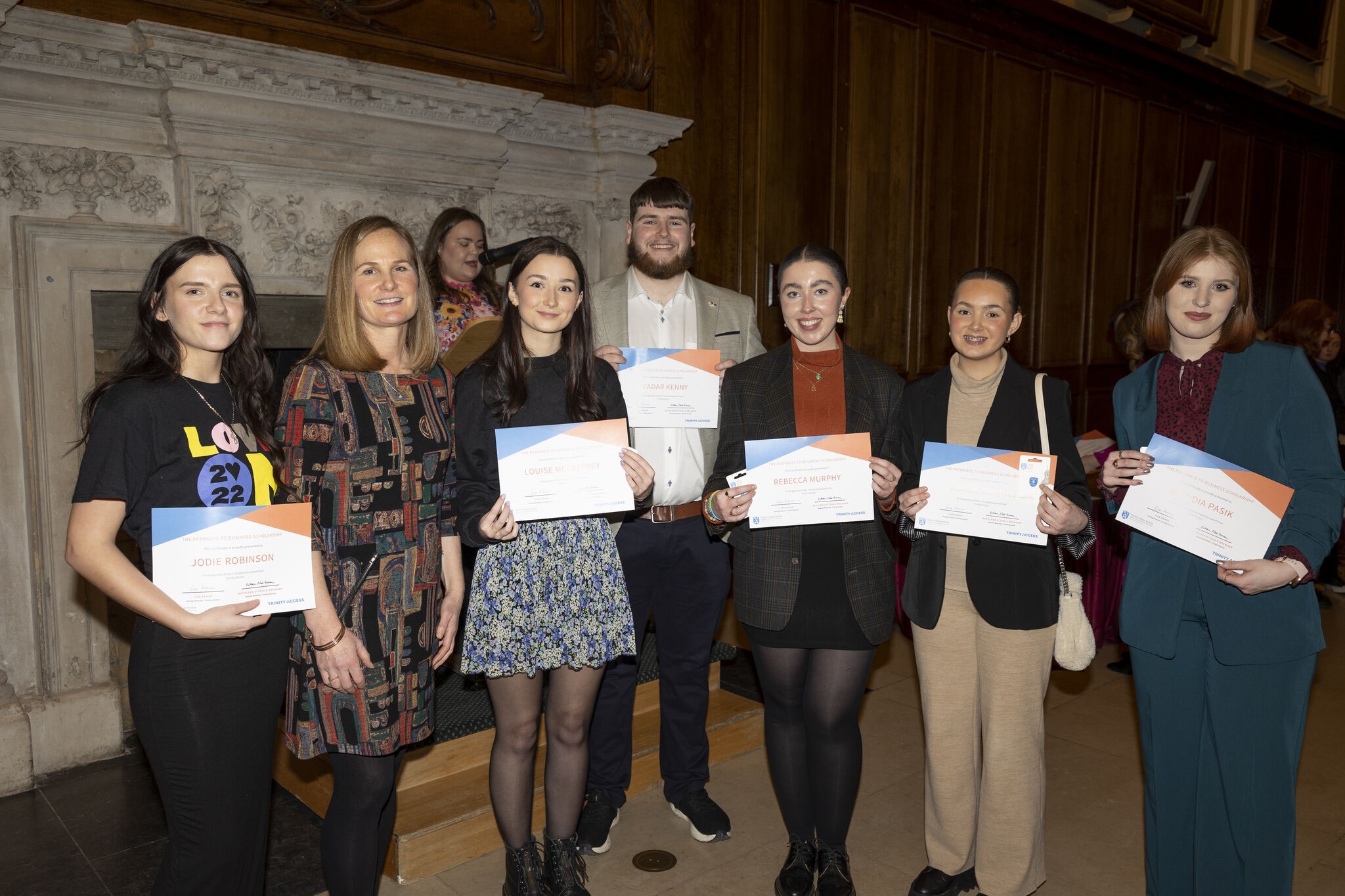 Trinity Access Programmes (TAP) receives valuable financial support from a range of private and corporate supporters of Trinity College. This funding enables us to provide a number of corporate scholarships for TAP students who meet specific criteria as detailed in the scholarship guidelines. Scholarships amount to approximately €1,000 per annum, subject to the terms and conditions listed below. TAP scholarship applications are only open for incoming first-year students only. For more information please contact Annemarie Lambe at lambean@tcd.ie. Students who are successful in their scholarship application will be required to commit to the following:
Providing an annual 300-word essay/ personal statement that outlines their course of study, extra-curricular activities, and the scholarship's impact

Attend scholarship induction and consider becoming a TAP Ambassador

 

Students who discontinue their course of study are obliged to notify the scholarship coordinator immediately

Students may be required to attend brief meetings with the corporate and private donors, to discuss their experience on the course and the impact of the scholarship

The scholarship award will be reviewed annually; payment of the scholarship is contingent on the student fulfilling the above requirements and is also subject to the funding being made available from the donors

All Scholarships are paid via bank transfer monthly from November to May.

 

Students can only be in receipt of one Scholarship or Bursary in the event they are awarded multiple Scholarships they will be awarded the one with the highest value.

 

Scholarship recipients are not prioritised for the general ESF/SAF Bursary.  However, they can apply through ESF/SAF for assistance with placement and parent payments.
A brief description of the scholarships available from alumni, private donors and corporate funds is available upon request. Further information on financial support available to those attending higher education is available at studentfinance.ie.