Community Events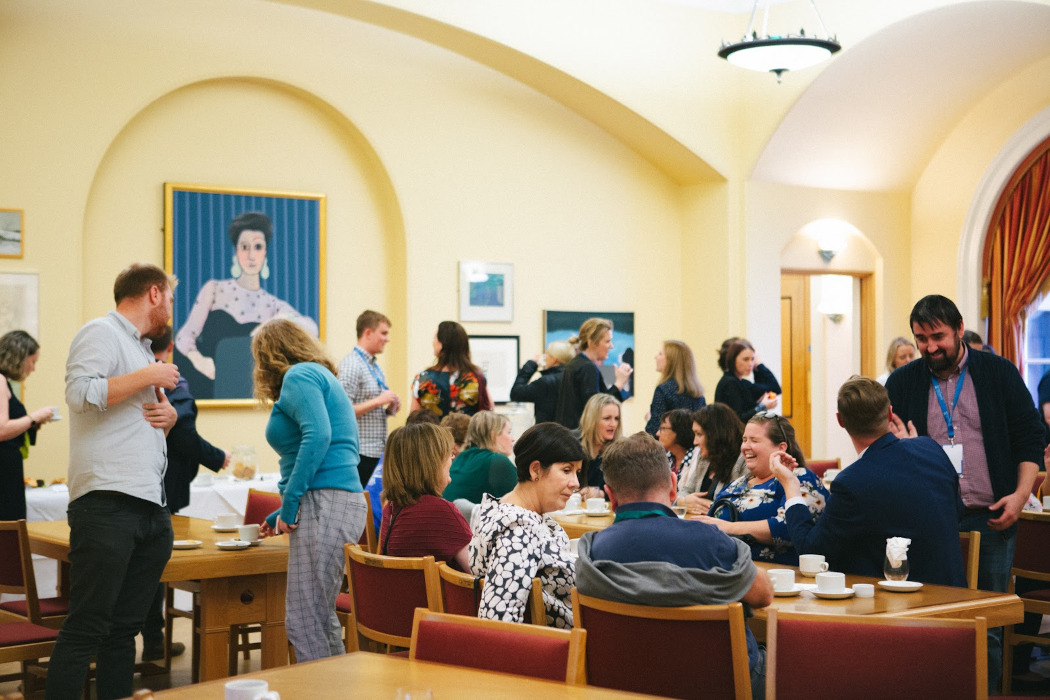 At Trinity Access, we have an exciting community of practice consisting of school leaders, teachers and support staff in schools across the country who are passionate about supporting students to have brighter futures. Our community meets regularly at several events throughout the year including our annual conference and teachmeet, and also at smaller events held on a more regular basis such as our staffroom chats. If you would like to hear about our next staffroom chat, conference or teachmeet sign up for our mailer and keep an eye on thestaffroom.ie. We look forward to seeing you at an event soon!
What is our Annual Conference?
Our first Trinity Access "Transforming Education" International Conference was held in Lady Margaret Hall, Oxford University in late September 2019. This event brought together educators from Ireland, the UK, Europe and the US to showcase best practices for supporting second-level students to raise their educational aspirations and reach their full potential. Although the Covid-19 pandemic has postponed our plans for future conferences, we are eagerly awaiting the opportunity to convene our Community of Practice for a weekend of collaboration, innovation and transformation.
What is our annual Teachmeet?
Our annual Teachmeet provides an afternoon of Community, Connection and Positive Engagement for educators around the country. Members of our community of practice connect, collaborate, share ideas whilst also being inspired by a keynote speaker whose work aligns with our own. Teachmeets are for post-primary teachers, school leaders, SNA's and support staff. So, if you are a Trinity Access linked or network school, if you would like to connect with like-minded educators, if you would like to learn more about our CPD opportunities, come along to our next Teachmeet. We forgot to mention it's just good fun too with plenty of prizes to be won!
What are our Staffroom Chats?
Staffroom Chats were launched during initial Covid-19 related school closures in March 2020 as a way to keep teachers across our schools engaged and connected with one another. The popularity of the Staffroom Chats has meant they have remained an integral part of our Community of Practice events. Teachers and Staff members in schools across the country have come together to support each other, share experiences, resources and learning tools. Our fortnightly Staffroom Chats focus on a theme however anyone can raise a question, or bring a comment for discussion.