Laidlaw

 Trailblazers: Women in Leadership Programme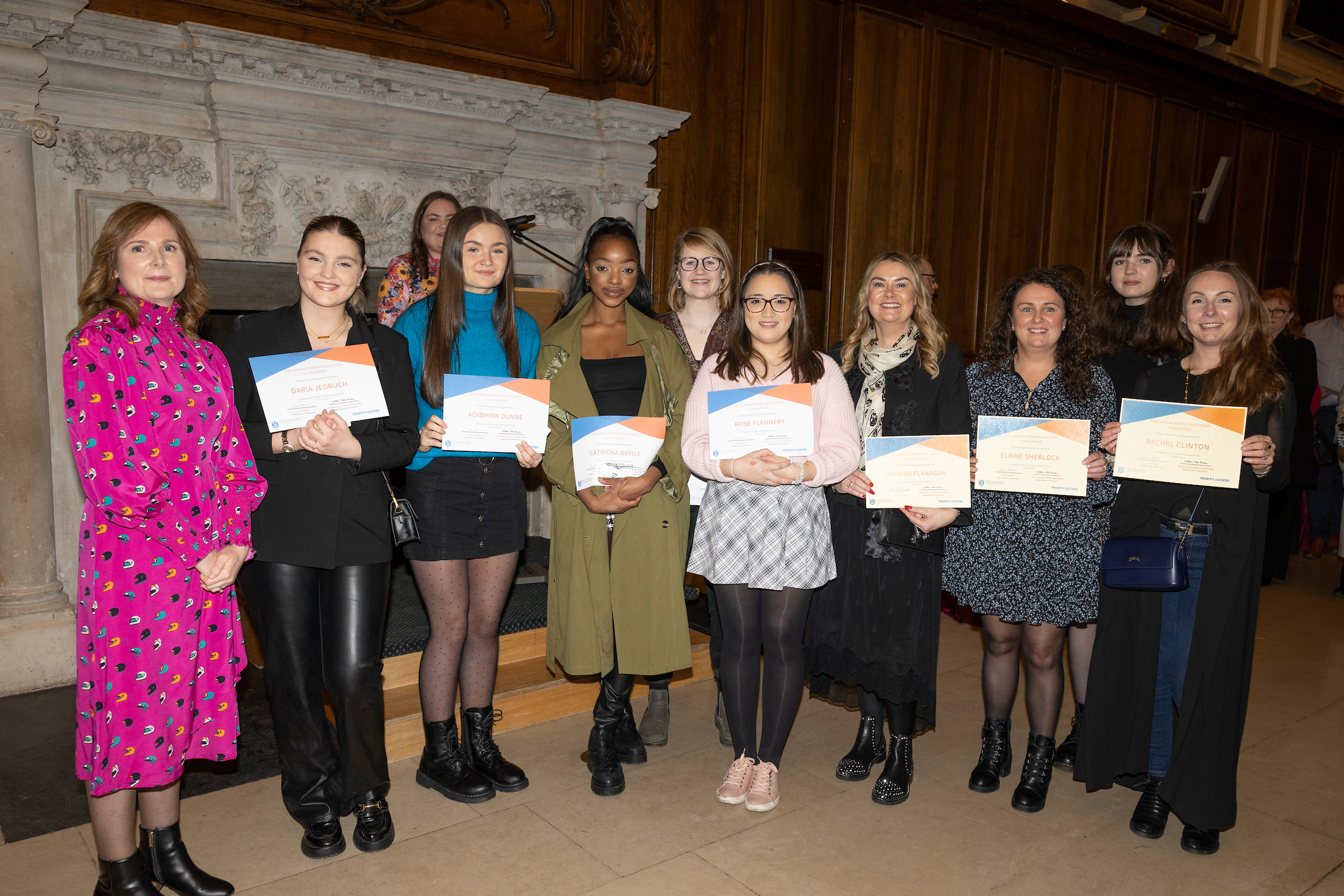 Laidlaw

 Trailblazers: Women in Leadership Programme is a Trinity Access Programmes initiative in partnership with the Laidlaw Foundation, that aims to help the most disadvantaged, excluded, and disempowered women in their engagement with higher education and sustainable careers. The Women in Business Leadership Programme will bring 10 women from lower socio-economic groups into Trinity College each year. The Laidlaw Foundation has a proven track record in the education of the underprivileged and underrepresented in order to reduce inequality and develop a new generation of leaders. This programme is part of our overall goal to provide equal access to education and opportunities for all regardless of social, economic or cultural background. Chosen students will receive €2,500 each academic year for the length of their course/degree.
Eligibility
To be eligible for this programme you must identify as female and be a registered student at Trinity College Dublin. In addition to this you must belong to one of the following groups:
Foundation Course Young Adults
Foundation Course Mature students
1st year– Mature students
1st year – HEAR (school leaver) students
1st year – Graduate of Further Education & Training Colleges
Applicants must come from socio economic groups which are under represented in higher education and their applications will be assessed using fixed indicators for this criterion. Students will be selected from STEM / Business / Law / Arts undergaduate courses and the Foundation Course. Health Science subjects are excluded. 
How do I apply?
Applications will open during September 2023 and will close in October 2023. Applicants who meet the necessary criteria will be assessed by a Trinity Access Programmes staff panel. The application will also ask students to submit a 750-word essay. Please email TAPLaidlaw@tcd.ie for more information and how to apply.
Programme Structure
In addition to the range of supports available to Trinity Access students, the Women in Leadership programme will provide the students with additional supports directed towards nurturing their entrepreneurial, leadership and business instincts. Activity Sessions – Participants of the Pathways for Women in Business will attend a range of sessions in Trinity College and in partner businesses to gain a practical understanding of the relevance of their studies to the world of business, including guest talks on business and entrepreneurial careers, personal development and current societal issues. Skills Development - Participants of the Pathways for Women in Leadership programme will engage in shadowing and work placements as well as monthly workshops to develop core skills in presentations, CV building and interviews, opening their minds to career pathways. Student Mentoring - A structured mentoring link will provide Laidlaw female students with positive role models in business, as well as allowing them to build a range of networks for their own exposure enabling their own career development.