Leaving Cert Maths Grinds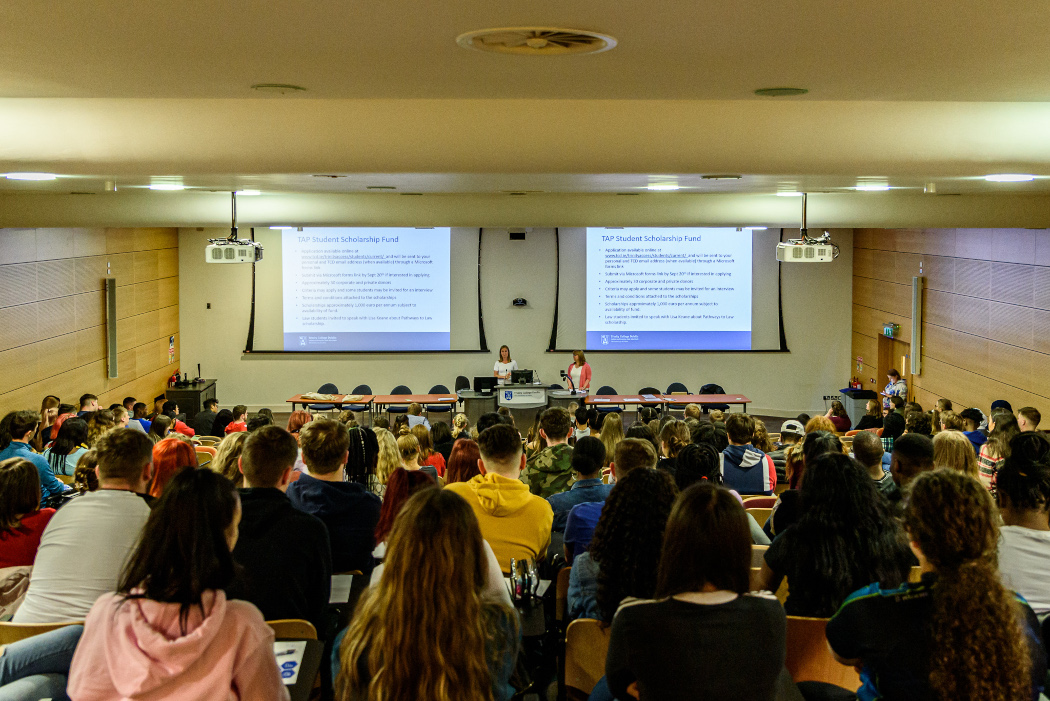 Description: Our Maths grinds are delivered by Horst and Ciaran from the Irish Maths Teachers Association. They run a Monday night revision programme exclusively for students from Trinity Access schools. Each session is focused on a particular topic from the Higher Level Maths Leaving Cert syllabus. Usually the sessions are delivered on the main TCD campus but online provisions were made during Covid restrictions. These sessions provide opportunities for students to gain additional tuition. We ask students to pay €10-15 to encourage buy-in and retention. These sessions generally start in mid-November to encourage students to retain their higher level subject. Duration: This is an 8-week course with one session per week. Students will participate in a one-hour online session. The links and reminders for these sessions will be sent to the students via email. Commitment from Schools: In order to participate in the programme, schools would need to commit to the following:
A linked teacher to liaise with the programme facilitator and to ensure students sign up
Encourage students to sign themselves up via social media/emails to Year Heads/Maths teachers
Remind students to attend as these grinds happen outside of school hours
There is no minimum or maximum number of participants for JC or LC Grinds
As the programme is currently facilitated online, students would need access to devices
Students must pay a small fee between €10-15 to begin the course, which is mainly to encourage buy-in and to keep high retention rates
Sessions:
7:45 - 8:45 pm (online session): this is an interactive lecture-style session for HL, Leaving Cert students. LC students are asked to use their past papers for the duration of the Monday Night grinds programme.
All sessions will have a Trinity Access student ambassador in attendance to take the register and monitor student engagement on zoom.
Contact:
Daniel McFarlane -
daniel@ta21.ie