Rhonda McGovern
PhD Candidate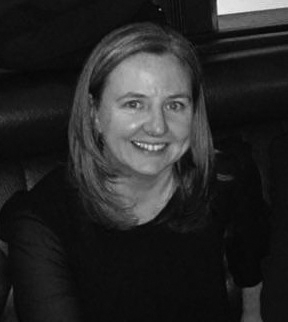 Rhonda is a PhD candidate at the Trinity Centre for Environmental Humanities (TCEH). She joined in March 2019 to work on the Climates of Conflict in Ancient Babylonia (CLICAB) project. Her work will focus on developing a climate reconstruction for Babylonia within the timeframe of 800-100BCE through a combination of written and natural resources.
Rhonda completed a BA in Geography from Maynooth University followed by MSc in Climate Change through Irish Climate and Research Units (ICARUS) in Maynooth University.
Research Interests: Environmental history, data rescue, citizen science.
mcgoverh@tcd.ie
Orcid ID: 0000-0002-3931-1944
Publications
McGovern, R., & Thorne, P. (2020) Citizens assemble: a study on the impact of climate reporting in the Irish media 'before', 'during' and 'after' the Citizens' Assembly on 'how the state can make Ireland a leader in tackling climate change', Irish Political Studies, DOI: 10.1080/07907184.2020.1811970
Ryan, C., Murphy, C., McGovern, R., Curley, M. & Walsh, S. (2020) Ireland's pre-1940 daily rainfall records. Geoscience Data Journal, pp.1-13. DOI: 10.1002/gdj3.103
Ludlow, F. & McGovern, R. (2020) Five centuries of human observation reveal Europe's flood history. Nature, 583, pp. 522-524. DOI: 10.1038/d41586-020-02138-2
Noone, S., Brody, A., Brown, S., Cantwell, N., Coleman, M., Sarsfield Collins, L., Darcy, C., Dee, D., Donegan, S., Fealy, R., Flattery, P., McGovern, R., Menkman, C., Murphy, M., Phillips, C., Roche, M., and Thorne, P.: Geo-locate project: a novel approach to resolving meteorological station location issues with the assistance of undergraduate students, Geosci. Commun., 2, 157–171, https://doi.org/10.5194/gc-2-157-2019, 2019.