Network Member Profiles
David Dickson, Trinity College, Dublin
Biography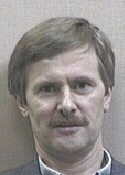 A long-serving member of the Department of History in Trinity College Dublin, I have published extensively on the social, economic and cultural history of Ireland in the (very) long eighteenth-century, with a particular interest in demographic and agricultural history, and maritime trade.
Contact
ddickson@tcd.ie
University Homepage
Click here.
Research Interests
Harvest - famine - weather - food-supply.
Collaborative Interests
Harvest and weather fluctuations in Ireland and the NE Atlantic between 1600 and 1850 - The comparative production and long-distance exchange of foodstuffs in the eighteenth-century Atlantic.
Themes
Earth, Air, Water.
Selected Publications
Dickson, D. (2005) Old world colony: Cork and South Munster 1630-1830. Cork: Cork University Press; Madison: Wisconsin University Press.
Dickson, D. and O'Grada, C. (2003) Refiguring Ireland: Essays in honour of L.M. Cullen. Dublin: The Lilliput Press.
Dickson, D. (ed.) (2002) The hidden Dublin: Thomas Willis' Facts (1845). Dublin: Trinity History Workshop.
MacSuibhne, B. and Dickson, D. (eds.) (2000) The outer edge of Ulster: A memoir of social life in nineteenth-century Donegal by Hugh Dorian. Dublin: The Lilliput Press.
Dickson, D. (1997) Arctic Ireland: The extraordinary story of the great frost and forgotten famine of 1740-41. Belfast: White Row Press.