GA2023 - Trinity College Dublin
NatPro is privileged to host the 71st International Congress and Annual Meeting of the Society for Medicinal Plant and Natural Product Research (GA) at Trinity College Dublin, taking place from 2nd to 5th July 2023.
This will be the first time the GA Congress will be held in Ireland and will involve four days of international science and networking opportunities through a program of plenary lectures, keynote presentations, short lectures, workshops and exhibitions. Further, it will be an opportunity to visit the Emerald Isle!
The annual GA Congress is a major event in the field of natural product research. 2023 will provide a platform for exchange of ideas in the broad field of natural products with applications across sectors, from medicinal to functional food.
Embrace the Irish spirit that blends traditions with innovation. Ireland Awaits You

Video courtesy of Failte Ireland: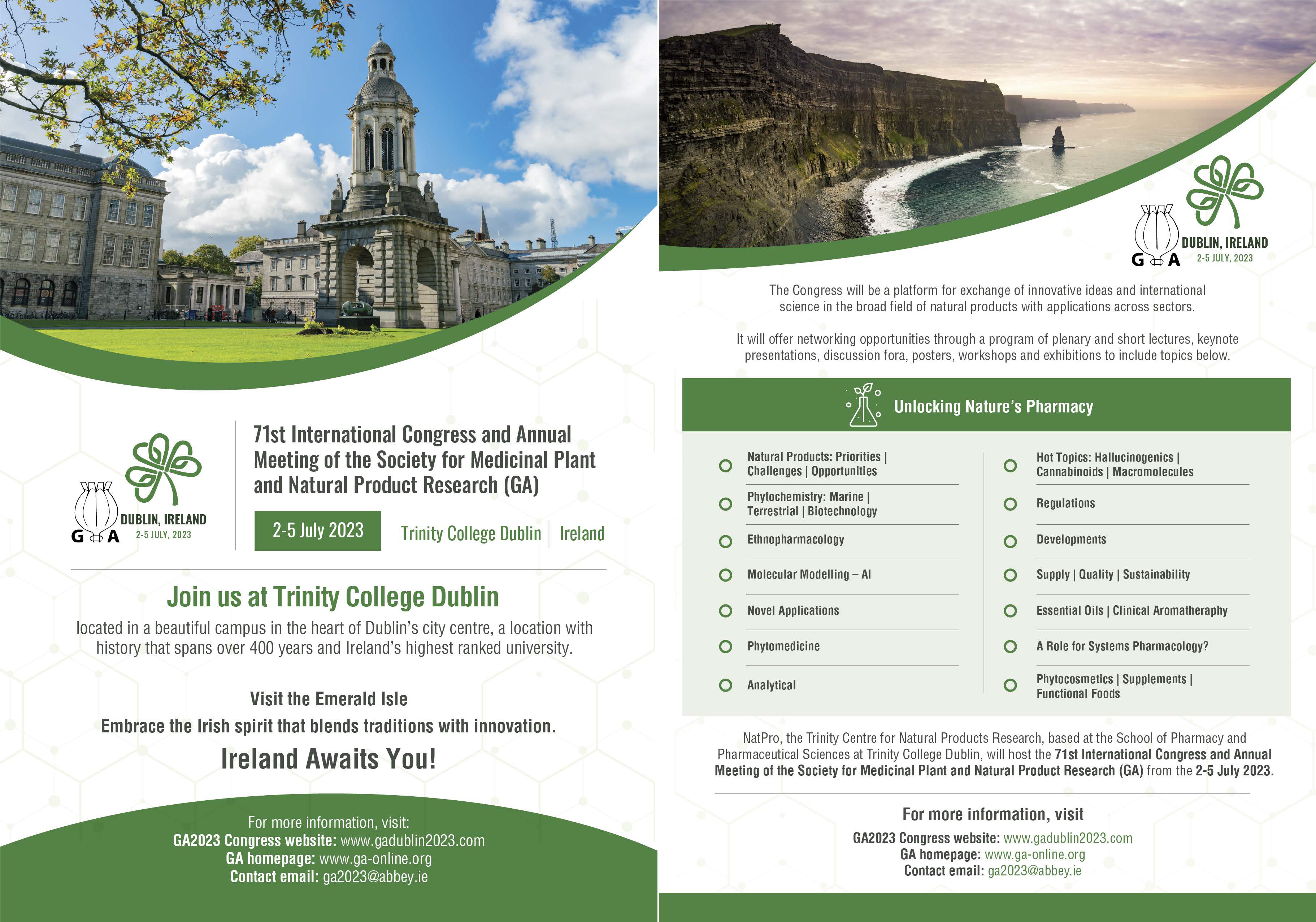 For more information visit