Technologies, Law and Society
Welcome
The Technologies, Law, and Society (TLS) Research Group brings together researchers working on issues at the intersection of law and technology. This includes research in the areas of information technology law, intellectual property law, health and medical law, bioethics, data protection, privacy, and security of information. TLS is also interested in the appropriate regulation of new, emerging, and disruptive technologies, (including Fin Tech, direct-to-consumer genetic tests, wearable technology and the Internet of Things, reproductive technologies, and AI) as well as the ethical and liability issues raised by particular technologies and their societal impact.
Convenor
Prof. Deirdre Ahern
Dr. Deirdre Ahern
Associate Professor, Law
News and Events
A warm welcome to Professor Félix Mezzanotte.
The Technologies, Law and Society Research Group welcomes Dr Félix Mezzanotte, Assistant Professor in Financial Services Law as its newest member. His recent FinTech work has focused on the interaction between crypto-assets and securities regulation.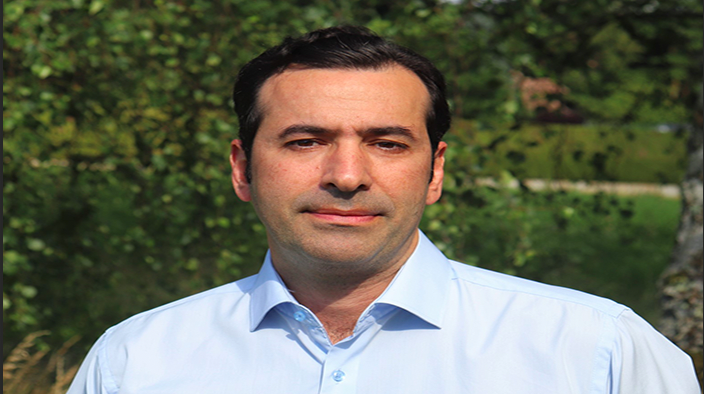 1st Year PhD student Lucia della Ventura recipient of Women Who Wow Award.
Congratulations to Lucia della Ventura, a first year PhD student under the superision of Professor Deirdre Ahern at the School of Law carrying out research on legal liability for Artificial Intelligence. Lucia is the recipient of a Women Who Wow award and is being mentored on the development of her business idea that focuses on providing Blockchain service solutions by means of smart contract transactions.
Free public lecture hosted the Technologies, Law and Society Researh group. 23 March 2020
Professor Jeanne Fromer of NYU law faculty is co-director of the Engelberg Center on Innovation Law and Policy. She specializes in intellectual property, including copyright, patent, trademark, trade secret, and design protection laws. Her scholarship studies trade secret and copyright laws in light of growing uses of artificial intelligence; the ways that copyright and trademark holders take intellectual property into their own hands; the claiming systems for design protection pursuant to copyright, design patent, and trademark laws; and the protectability of fashion designs in intellectual property. For more information on the event please check here.
To register for this event please reserve your place via our Eventbrite page here.
Professor Deirdre Ahern appointed as a member of European Commission's Informal Company Law Expert Group for 2020-2024.

The School of Law welcomes the appointment of Dr Maria Grazia Porcedda, as Assistant Professor of Information Technology.
Professor Deirdre Ahern has been appointed to a research project at the National University of Singapore on AI and Private Law.
Past Events
Getting Ready for the GDPR - CPD Event - Wednesday, 9th May 2018 This panel event will provide a timely update on the General Data Protection Regulation (GDPR), which comes into force on the 25th of May 2018. Our speakers will cover a number of important topics including: state of play on the GDPR in the Irish context; data protection damages; the new Irish Data Protection Bill; and issues raised by emerging technologies, focusing on the example of commercial genetic tests.
Intelligent Machines: Who (or What) Creates a Work of Authorship? Guest lecture by Professor Jane C. Ginsburg, Morton L. Janklow Professor of Literary and Artistic Property Law at Columbia University (School of Law), on Thursday, 25 January 2018
Academic Members
Ph.D Researchers
Roisin Costello
Rory O'Sullivan Hennessy
Sadhbh McGrath
Lucia della Ventura