IMPACT - Our Donor Report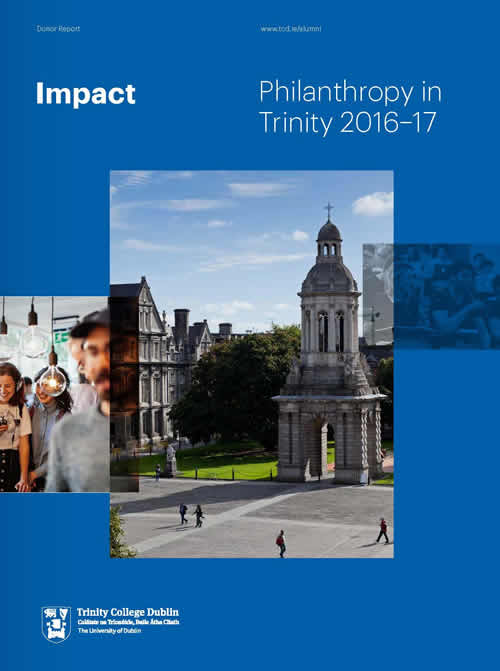 IMPACT, our Donor Report for the year ended 30 September 2017, highlights the depth, variety and importance of University projects that are made possible by our tremendous supporters - alumni, friends of Trinity, foundations, trusts and corporations.
Trinity College Dublin is constantly developing and building on its 426 year history. Students and staff recognise that Trinity would be a poorer place were it not for the enthusiastic and constant support of donors such as you.
Read our Donor Report online, view PDF or contact the office to request a hard copy.
For more Trinity Development and Alumni publications visit our publications page.