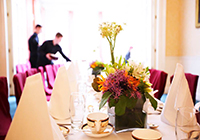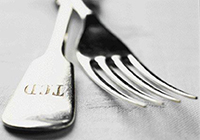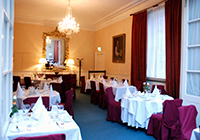 A complimentary glass of wine for alumni diners


Trinity Development & Alumni has teamed up with Trinity's elegant 1592 Restaurant, to offer a complimentary glass of wine to alumni and their guests dining from May to August 2018, Monday - Friday, 12.00 - 15.00. The restaurant is located in the Dining Hall, Front Square, Trinity College Dublin.
To avail of this great offer, simply contact Trinity Development & Alumni by email or telephone +353 1 896 2088.

The cost of a three-course lunch & tea/coffee is €22.00pp, subject to VAT. This offer can be used multiple times, depending on availability.
Sample Menu


Starter
Soup of the day
Tomato & Mozzarella Salad, Balsamic Dressing
Crab & Leek Tartlet, Sundried Tomato Pesto
Main Course
Sirloin Steak au Poivre
Ray with a Shallot & Raspberry Vinegar Sauce
Asparagus, Pea & Mushroom Risotto
Dessert
Crème Brulee
Fresh Fruit Plate
White Chocolate & Raspberry Cheesecake

Tea/Coffee