Publications
Trinity Development and Alumni produces a number of publications throughout the year. View a selection of these below:
Trinity Alumni News - Monthly Ezine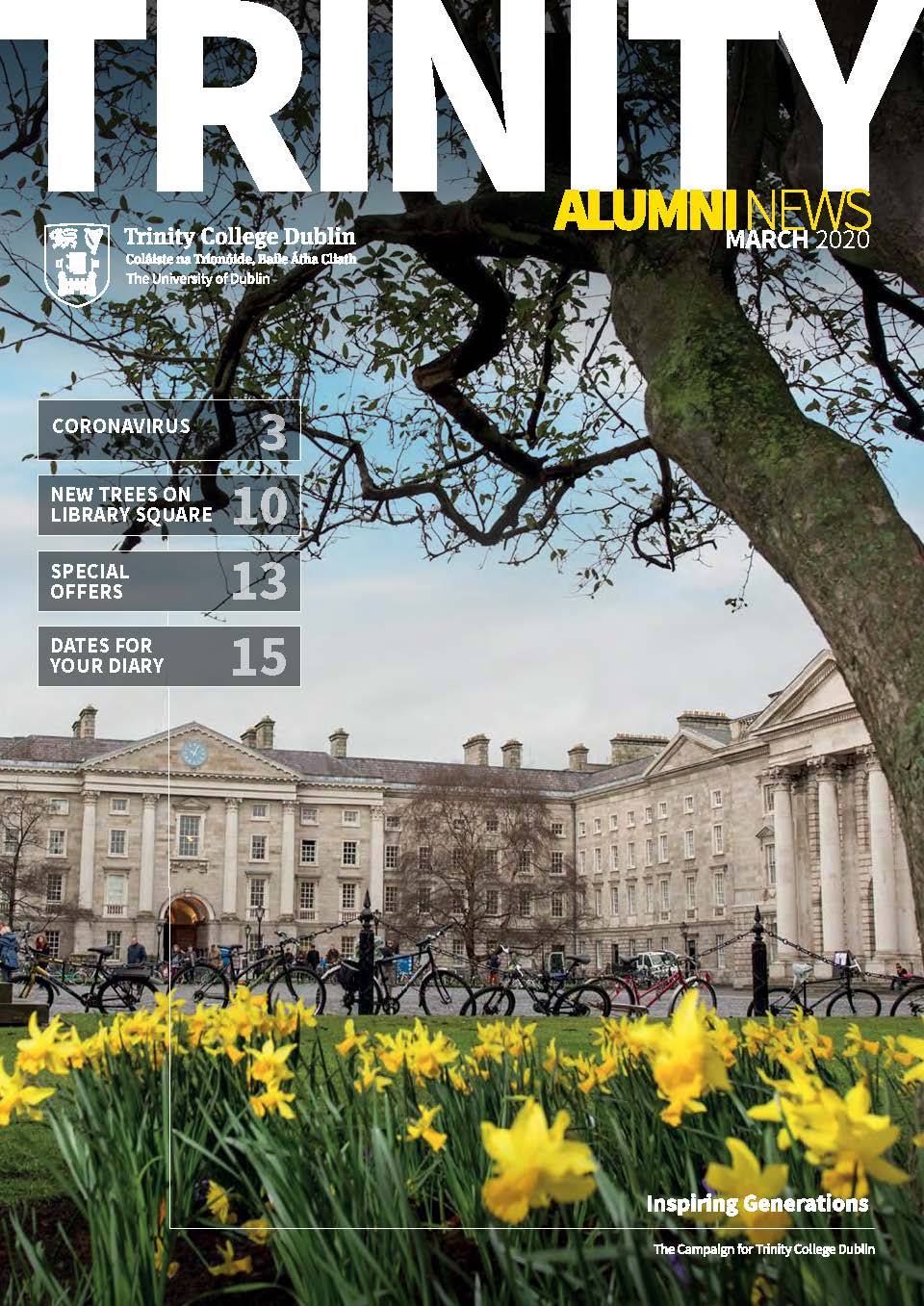 Trinity Alumni News keeps alumni informed about College news, benefits & services, upcoming events and includes updates from alumni groups and networks.
To be added to our mailing list please contact alumni@tcd.ie. Stories for consideration can be submitted by email.
Read our March 2020 issue here.
Read our February 2020 issue here.
Read our Janurary 2020 issue here.
Read our December 2019 issue here.
IMPACT - Our Donor Report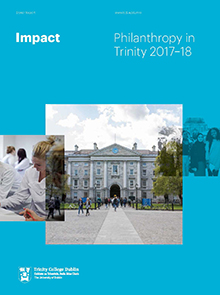 Our Donor Report for the year ended 30 September 2018 highlights the variety and importance of University projects that are made possible by our tremendous supporters - alumni, friends of Trinity, foundations, trusts and corporations.
Read our Donor Report online, view PDF or contact the office to request a hard copy.
Trinity Today
Published every Autumn, Trinity Today features the latest campus news, College developments and much more for all alumni and friends to enjoy. Read Trinity Today online or contact the office to request a print copy.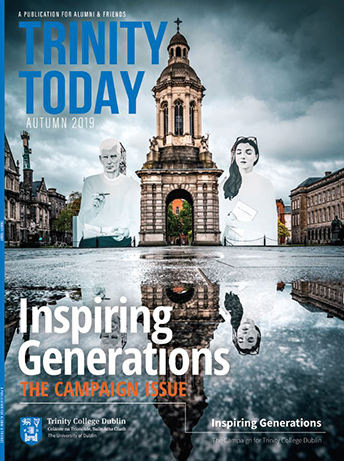 Read previous editions of Trinity Today by clicking on an image below:
---
Published annually to keep alumni up to date on the latest news and developments within College.