Speech Communication Laboratory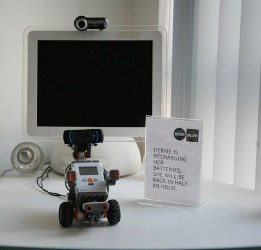 The newly established Speech Communication Lab in the school is taking this established expertise and supplementing it through the use of other modalities in the investigation of group behavior analysis, social interaction, engagement between speakers and prosodic and gestural accommodation.
The lab is a state-of-the-art environment, optimally designed for the multimodal capture of conversational social interaction. Using High Definition video cameras, microphones, Microsoft Kinect devices and biometric sensors, the various nuances and complexities of an interaction can be captured for subsequent analysis.
TCD will contribute the expertise in the area of speech synthesis and social interaction, as well as providing an ideal environment within which to robustly test the tools developed for multimodal input recognition, multimodal fusion, fission and output.
FASTNET project